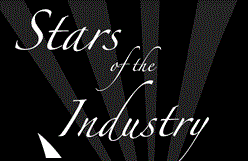 By Dale J. Venturini, President/CEO, RI Hospitality Association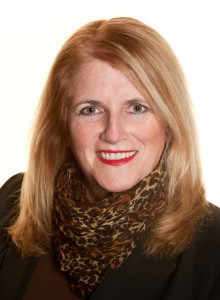 The annual RI Hospitality Association and RI Hospitality Education Foundation "Stars of the Industry" gala is the perfect evening to cap off the year. It is truly one of my favorite events.
We recognized more than 70 hospitality professionals representing hotels, restaurants, the tourism industry and allied businesses this year. More than 600 people attended our celebration at the Rhode Island Convention Center, making it the best attended "Stars of the Industry" gala ever.
This event started with humble roots more than 20 years ago as a way to recognize the hard work of so many deserving individuals and it just keeps getting bigger and bigger. I think this is a testament to the tight-knit hospitality community we have in Rhode Island.
The last few years have been exceptionally difficult and this year was no different with the threat of a meals tax increase. While many are competitors on the surface, we all share the same passion to do great work. That is what makes our community so special.
Recognizing that passion is what "Stars of the Industry" is all about. Virtually all of our award recipients are nominated by their peers. Our peers work with us every day. They see us at our best and our worst. Perhaps no one better understands how passionate we are than our peers.
For me, it's exciting because many of our recipients are being professionally recognized for the first time in their career. They are members of our waitstaff, culinary team, luggage service, sales coordinators, department managers, event managers and others who ensure our operations run smoothly every single day.
It's wonderful to see them smiling from ear to ear as they proudly walk, strut and even dance their way to the stage while being cheered on by hundreds of friends, family and co-workers.
Rhode Island also has many hospitality professionals who have committed their entire careers to improving not only our industry, but our entire state. Their work has been honored on the national and international stages. We are all indebted to them for laying the groundwork for this vibrant community, yet they are the ones who are deeply humbled to be recognized by their peers.
In a perfect world, I would have the space to recognize each and every recipient by name in this column, but there are too many to list. Instead, I encourage all of you to visit RIHospitality.org or Facebook.com/RIHospitalityAssociation to read through the names and view the photos of this year's winners.
There are Stars all around us who shine brightly every day, so also take a moment to think about who you would like to see honored in 2013. It will be time to submit your nominations before we know it!
Thank you to everyone who helped make the 2012 "Stars of the Industry" gala a success and congratulations again to all of our recipients. I wish you all a happy, healthy and prosperous 2013.