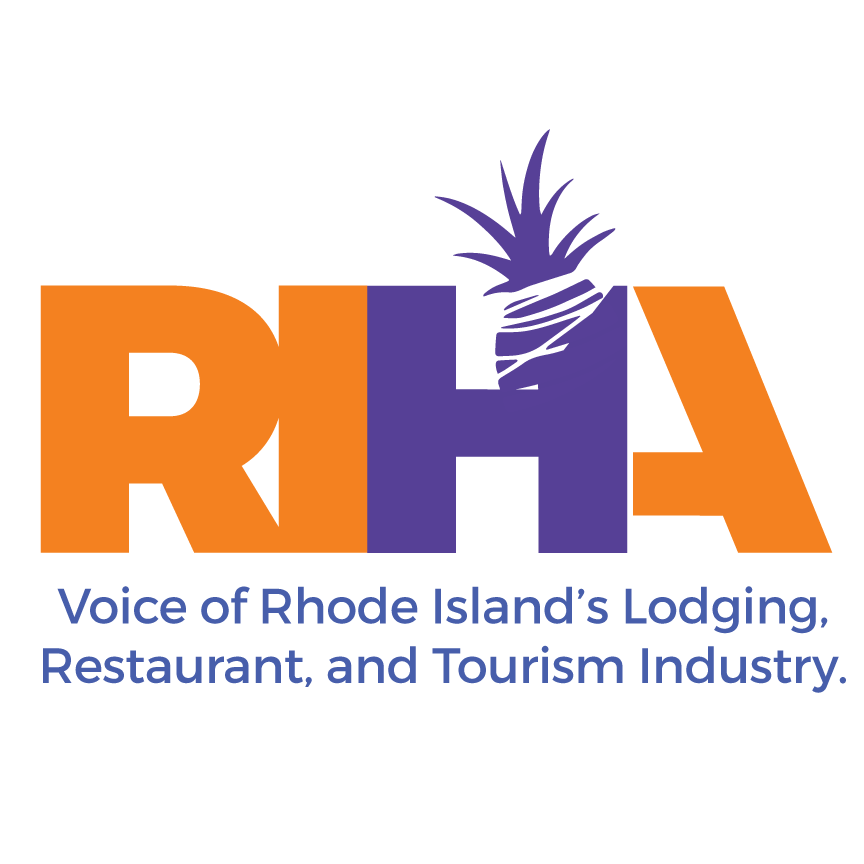 By Dale J. Venturini, President & CEO, RI Hospitality Association 
If there is one theme that has dominated the political landscape in Rhode Island for the last decade, it is without a doubt jobs and the economy. Though we have seen a rise in the local economy since the recession, talk of job creation still dominates the local headlines and airwaves. The RI Hospitality Association (RIHA) is proud to continue to be one of the top employers and job creators in the state, and we continue to work to find ways to hire, employ, promote and nurture talent at all levels throughout the industry.
While many people entering the workforce are thankful to have their first job, so many folks turn their noses up at what is considered an entry-level job. I'm not sure when starting a career path turned into a negative, but we need to change our perspective on entry-level jobs. First jobs play a critical role in the economy and are the fundamental building blocks to successful careers. You cannot run without walking and entry-level jobs open doors to new opportunities, whether embarking on a completely new career or starting a first job as a young person.
At RIHA, we pay special attention to the students who are finding it harder and harder to find opportunities. The unemployment rate of those ages 16-19 in Rhode Island is 16.2%; more than triple the statewide unemployment rate of 4.2%, according to the most recent numbers from the RI Department of Labor and Training (DLT). "Disconnected youth," as they are termed, are defined as those ages 16-19 who are neither working nor in school. According to DLT, Rhode Island is home to approximately 4,000 disconnected youth, which is six percent of the youth population.
These teens are generally less likely to find employment later in life and thus more likely to live in poverty. As an industry, we need to continue to do our part to break a cycle that continues to lead to negative outcomes for our state's youth.
Our government is making strides to provide job training programs, but many are focused on mechanical and technical trades. RIHA's own ProStart® program provides hospitality career-building opportunities for hundreds of Rhode Island students each year. At the same time, efforts are being made to increase educational opportunities, which are proven to create a better prepared workforce. But, those efforts must be supplemented with concrete, tangible job opportunities; the types of which are provided by the hospitality industry. We believe in creating a market for teens to experience the joy of landing that first job.
The DLT reports the hospitality industry created nearly 7,000 new jobs in our state from 2009 (the low employment level of the recession) through the end of 2015. The DLT classifies those jobs in the under $30,000 sector, which signals wages consistent with entry level and teen jobs. We are the leader in job creation for this demographic. The National Restaurant Association (NRA) reports that half of all teens ages 16-19 nationwide are employed by restaurants.
The benefit of youth employment and entry-level jobs is clear. It provides wide reaching social and economic implications for both the individual and society at large. In a first job, teens learn hands-on skills, workplace expectations and financial-responsibility habits that will remain with them for life, no matter what path they may choose to follow. One out of every three Americans started their working careers in the restaurant business, in an entry-level job, according to the NRA.
The hospitality industry employs thousands of hardworking Rhode Islanders, and many of those are teenagers. We pride ourselves as a welcoming community to ambitious youth, looking for that ever-important first taste of employment.
A veteran of more than 25 years in the hospitality industry, Venturini is considered by many to be the voice of the industry in the state of Rhode Island. She has been instrumental in improving the industry's educational and training programs in the state, as well as enhancing the bottom line of the business she represents. Venturini splits her time between the office and the State House, a constant presence for her membership.