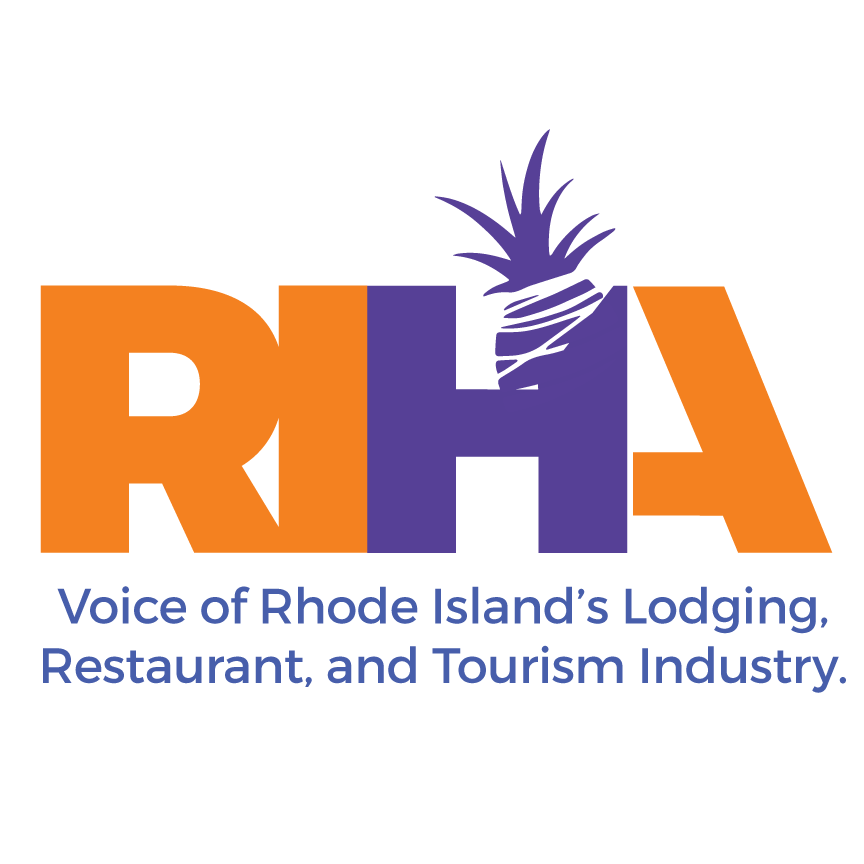 By Dale Venturini, President & CEO, RI Hospitality Association
Recently, Providence, Rhode Island hosted the National ProStart® Invitational (NPSI), the country's premier secondary-school competition focused on restaurant management and culinary arts. We had some wonderful judges visit from all over the nation as well as celebrity speaker, Ted Allen, long-time host of the TV cooking competition, Chopped. Allen was a wonderful addition to the competition and an exciting and enthusiastic speaker who graciously gave so much of his time to students, judges and the audience alike. However, the thing I was most excited about was seeing the promise, talent and passion that exudes in each of the more than 400 students who put their heart and soul into the competition.
I cannot adequately convey the level of enthusiasm that the students radiated as they first arrived at the RI Convention Center to start a weekend-long line up of stiff competitions, but it's safe to say that I have never seen anything like it. The pure joy that these students – and future culinary leaders – emitted was contagious and there was not an attendee in the room who was not profoundly touched in some way watching these high school kids shine brightly.
For those of you not familiar with NPSI, it is the finale of a nationwide series of state competitions hosted by partner state restaurant associations. For each respective competition – culinary or management – students must impress judges from leading industry corporations, colleges and universities with skills they've developed through ProStart. Winners of the regional competition then go on to represent their schools and states in the nationals. This was the first time that Providence has ever hosted the competition.
Day one featured teams competing in the culinary arts competition and kicked off in rounds beginning at 8:00 a.m. and running through 4:00 p.m. Students competed in a wide array of culinary challenges including: safe food transportation, knife skills, a cook-off by preparing a three-course meal (using only two burners), teamwork/cooperation, professionalism/appearance, plate presentation and more.
They had just one hour to complete their dish and have it judged by a panel of chefs and culinarians from around the nation. Students from Rhode Island's own William M. Davies, Jr. Career & Technical Center competed, creating a dish that featured pan seared sea scallops served over butternut squash puree with brussel sprout slaw, honey lime and pancetta vinaigrette; pan seared duck breast served with fondant potato, pan-roasted root vegetables and blood orange Grand Marnier gastrique and white chocolate raspberry mousse with hazelnut joconde cake, Nutella crunch, Frangelico Chantilly cream and raspberry sauce.
Day two featured the Foodservice Management competition in which students presented a restaurant concept and designed a business plan including design boards, floor plans, marketing plans, and menu design. East Providence Career and Technical Center represented Rhode Island in the competition and created an exciting and vibrant plan for its food truck concept, Krazy Kabobs. Offerings included various healthy and delicious kabobs including dessert kabobs. At the competition, in addition to their proposal, they featured waffles and strawberries on a stick!
At the end of the weekend, during an incredible gala event, the final results were tallied. Up for grabs for the winning team in culinary and management: $1 million in coveted scholarships from the nation's premier culinary and restaurant management programs.
Although RI's teams did not place in the top five winners, we are proud of the job that they did. Davies placed eighth out of 46 competing teams in the Culinary competition and East Providence, a first-time competitor in NPSI, placed 36th out of 46 competing teams in the Management competition.
National winners in the culinary competition were:
1st Missouri
2nd Texas
3rd South Carolina
4th New Jersey
5th Michigan
Management winners were:
1st Connecticut
2nd North Carolina
3rd Tennessee
4th Massachusetts
5th Colorado
It's because of students like these that our nation's hospitality scene is vibrant and growing and maintains its position as the second-largest private employer in the country. I could not be prouder of all of these young and aspiring students.
Dale J. Venturini is the President & CEO of Rhode Island Hospitality Association. A veteran of more than 25 years in the hospitality industry, Venturini is considered by many to be the voice of the industry in the state of Rhode Island. She has been instrumental in improving the industry's educational and training programs in the state, as well as enhancing the bottom line of the business she represents. Venturini splits her time between the office and the State House, a constant presence for her membership.