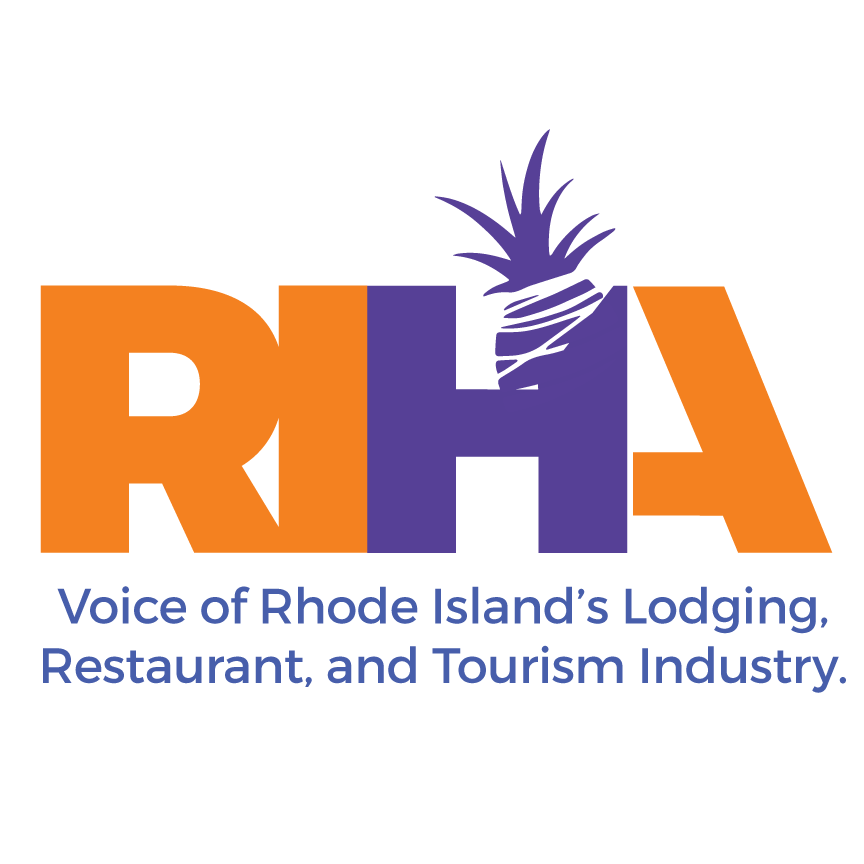 By Dale J. Venturini, President & CEO, RI Hospitality Association
Education is truly the foundation of success no matter what career path you choose. Some learning is done in traditional classrooms, and more practical experience is gained in the thick of it, in a restaurant or hotel kitchen, lodging establishment or tourism businesses. No matter what the breakout is for an individual in traditional versus hands-on, folks who choose a career in our industry are incredibly fortunate to have the on-the-job training that provides transferable skills to myriad other industries.
Do you remember when the term STEM first entered the colloquial? That's when our education system placed a new emphasis on Science, Technology, Engineering and Mathematics; a fantastic evolution in modern thinking. Next, we saw STEM turn into STEAM with the addition of the Arts to its core focus. Most recently, STEAM has evolved into STREAM to include reading/writing (R) as another crucial component of a student's problem solving and critical thinking.
When applying STREAM to our industry, there might not be readily-made associations, but I assure you, every single letter in that overarching acronym is easily included in multiple facets of the hospitality industry. The examples are endless, which means we are all swimming down STREAM!
A chef preparing your meal employs STREAM in his/her daily routine. Science and reading/writing play a key role in measuring and preparing new recipes; technology is vital to operating ordering systems; engineering is essential in kitchen and equipment layout to maximize efficiency; the arts are imperative to create visual masterpieces that are a delight to a guest's eye; and math to project food costs and correctly time cooking food.
A tour guide taking visitors on a tour of Newport uses science to explain the habitats and indigenous wildlife of our beautiful coastline; technology to be able to access answers to new questions that guests might have; reading/writing to increase knowledge and take notes on a new tour location; engineering to understand and explain structural formations including historic mansions and docking structures; art to explain why a painting, antique or landscape has historical significance; and math to determine how many folks can be accommodated on any given tour, as well as utilizing time wisely during the tour.
A hotel's chief engineer needs science to ensure that the property's systems, including its pool/spa and HVAC system are all operating properly; technology to trouble-shoot any issues as well as schedule his/her team; reading/writing to provide accurate reports or follow directions for new system implementations; engineering to be versed in all aspects of the mechanics of the building; art to ensure symmetry in room including lighting and other non-wired fixtures; and math for fixing burst pipes, patching holes in walls, mending tears in carpets to complete renovations. The ability to multiply, divide, add and subtract is crucial.
Some jobs in our industry that you might not necessarily associate with STREAM include, Science: Bakers, Nutritionists, Bartenders, Department of Health Inspectors, Maintenance Personnel; Technology: Web Designers, A/V Specialists, App Developers, Cyber Security Experts, Payroll Processors; Reading/Writing: Human Resource Personnel, Lawyers, Training & Development Coaches, Data Analysts; Engineering: Architects, HVAC Technicians, Electricians, Plumbers, Mechanical Engineers; Arts: Culinary Management, Photographers/Videographers, Interior Designers, Musicians; Math: Accountants, Buyers, Data Analysts, Bartenders, Pastry Chefs, Payroll Specialists, Sales Managers.
With so much emphasis placed on STREAM right now, it's heartening to know that our industry is definitely part of the process and solution! Effective hospitality personnel need to employ a wide range of skills and abilities and bring that forth into their own unique positions.
One of the wonderful things about being human is that we have an infinite capacity to learn and grow. Embracing new ideas, philosophies and teachings is paramount to continued development, growth and success.
Dale J. Venturini is the President & CEO of Rhode Island Hospitality Association. A veteran of more than 25 years in the hospitality industry, Venturini is considered by many to be the voice of the industry in the state of Rhode Island. She has been instrumental in improving the industry's educational and training programs in the state, as well as enhancing the bottom line of the business she represents. Venturini splits her time between the office and the State House, a constant presence for her membership.