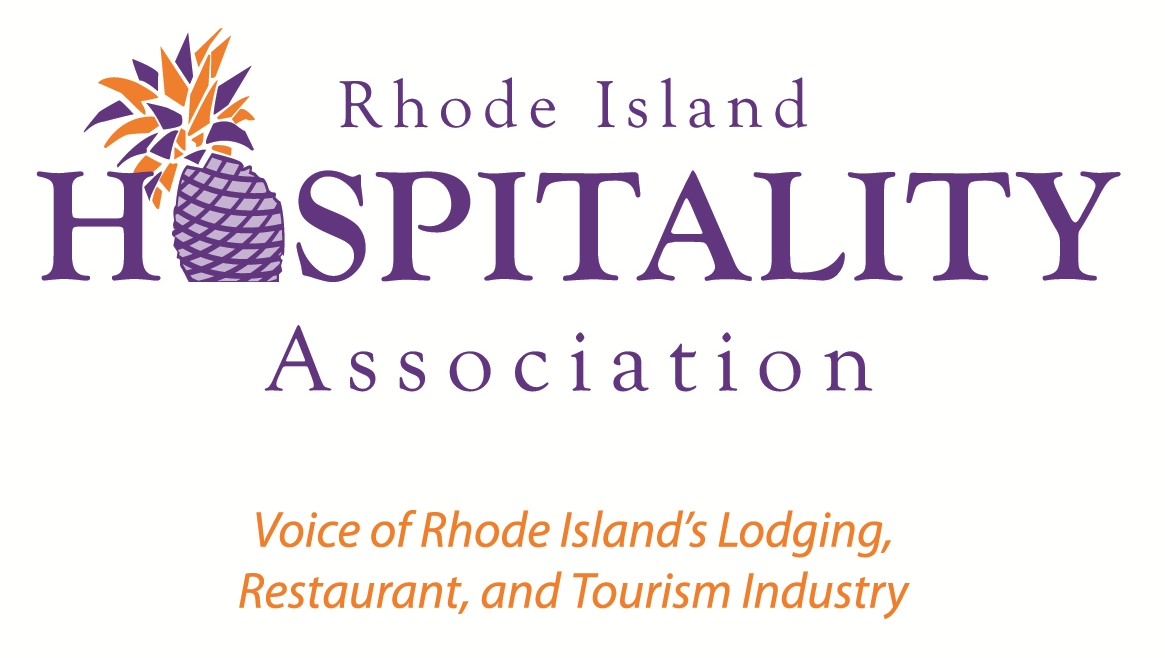 …, Turn Around and Pull Someone Up
By Dale J. Venturini
We are an industry that rises to the occasion, no matter what the circumstance, and that is something I am very proud of. The RI Hospitality Association (RIHA) is comprised of more than 650 members who have dedicated their lives to the hospitality industry, and represent a true cornerstone of our state's economy.
A great percentage of the 65,000 workers who choose to make a career in hospitality come to us with little experience or training, or with the need for a flexible schedule. We on-the-job train every employee who takes a job in this industry, and, we offer a true career path. Many of the folks in top industry positions, including myself, have had their first jobs in hospitality as a server, busboy, cook, hostess or front-desk clerk. With a lot of hard work, we have all been able to succeed and grow; the ladder of success in this business has many rungs.
We have a culture of mentoring that is more prevalent than in any other industry. Our saying is, "before you reach the next rung on that ladder, reach back and pull someone up behind you." To me, the most critical part of RIHA is our ability to offer a true opportunity for those folks who are willing to work and better their lives in the process.
To more fully embrace this concept, we have applied for a grant through Real Jobs RI, a demand-driven workforce and economic development initiative designed to ensure that state employers have the talent they need to grow. We are currently in the first stage of this application, working on a planning grant.
If successful, the grant will allow us to create the Rhode Island Food Management Partnership (RIFMP), which seeks to develop a leadership training program for mid-level employees, and also to educate employers on best practices in retention for hiring, training, and retaining the workforce. The initiative will focus on the "food cluster" economy — where restaurants, agriculture, aquaculture, food manufacturers and regulatory policy come together. The Rhode Island food cluster industry has grown extensively over the last decade, contributing to the local economy.
Over the next decade, continued growth is expected within the food cluster industry in Rhode Island. According to the National Restaurant Association, this year alone, the state's restaurant industry job-growth rate is expected to increase 5.6%. Additionally, through support from the Rhode Island Foundation, the farm-to-table movement is being catalyzed. Currently, 1,200 farms generate more than $65 million in sales.
The RIFMP will be led by the Association in conjunction with the RI Hospitality Education Foundation (RIHEF). Additionally, several partners will support the planning process including Johnson & Wales University, Community College of Rhode Island, the Greater Rhode Island and Providence/Cranston Workforce Investment Boards, American Hotel and Lodging Educational Institute, Hope and Main, and the National Restaurant Association Educational Foundation.
The RIFMP will create the professional development program by adapting the highly-successful National Restaurant Association Educational Foundation ManageFirst Program™ to meet the needs of Rhode Island food cluster employers and employees. To adapt the ManageFirst Program™ to meet these needs, RIHEF will convene focus groups, conduct one-one-one interviews, and collect surveys from employees, employers, trade associations and Workforce Investment Board Partners. All competencies targeted in the program will be validated by the Food Cluster partners.
One completed, RIHEF and RIHA will take the results of the planning grant and it is our hope to be invited to implement this valuable program.
I've often said that a rising tide will float all boats. If we expect our industry to continue to grow and be a leading economic driver within the state, we need to invest in training our employees to excel at their jobs, get promoted, and allow room for others to begin their career ladder. Hospitality is an industry of opportunity and I am proud to drive this initiative forward.
Dale J. Venturini is the President & CEO of Rhode Island Hospitality Association. A veteran of more than 25 years in the hospitality industry, Ms. Venturini is considered by many to be the voice of the industry in the state of Rhode Island. She has been instrumental in improving the industry's educational and training programs in the state, as well as enhancing the bottom line of the business she represents. Ms. Venturini splits her time between the office and the State House, a constant presence for her membership.