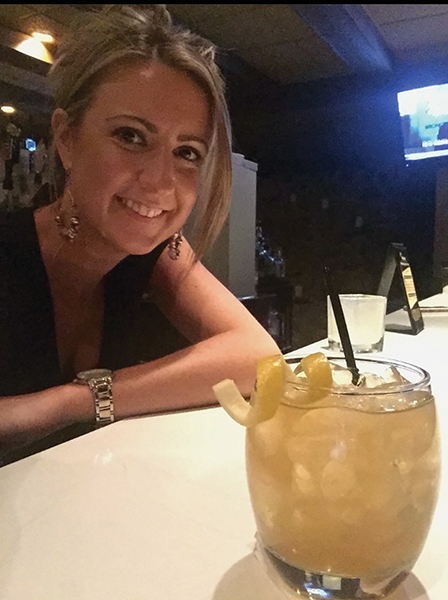 Meritage
5454 Post Road
East Greenwich, RI
Alongside an extensive seafood and pizza menu featuring items from  blackened fish tacos to grilled scampi pizza — and extensive wine list, Meritage also offers creative tapas and artistic cocktails.
Bartender: Lindsay Gardiner
Cocktail: The Rye Cocktail
Recipe: Mix
3 oz. house-made vanilla-infused Templeton Rye Whiskey*
2 tsps. Royal Rose cardamom clove simple syrup
Juice of 3 fresh lemon wedges
Shake vigorously. Serve on the rocks in a lowball glass. Garnish with lemon twist.
*House infused whiskey: Add 3 vanilla sticks to a bottle of Templeton Rye whiskey. Let stand for about a week. Strain.
The drink "tastes of smooth, mild vanilla but still maintains the bite of whiskey," said Gardiner. "The fresh lemon adds a crisp citrus taste. I thought it would be interesting adding the [cardamom clove] simple syrup to play off the vanilla. It also adds a great aroma to the drink."