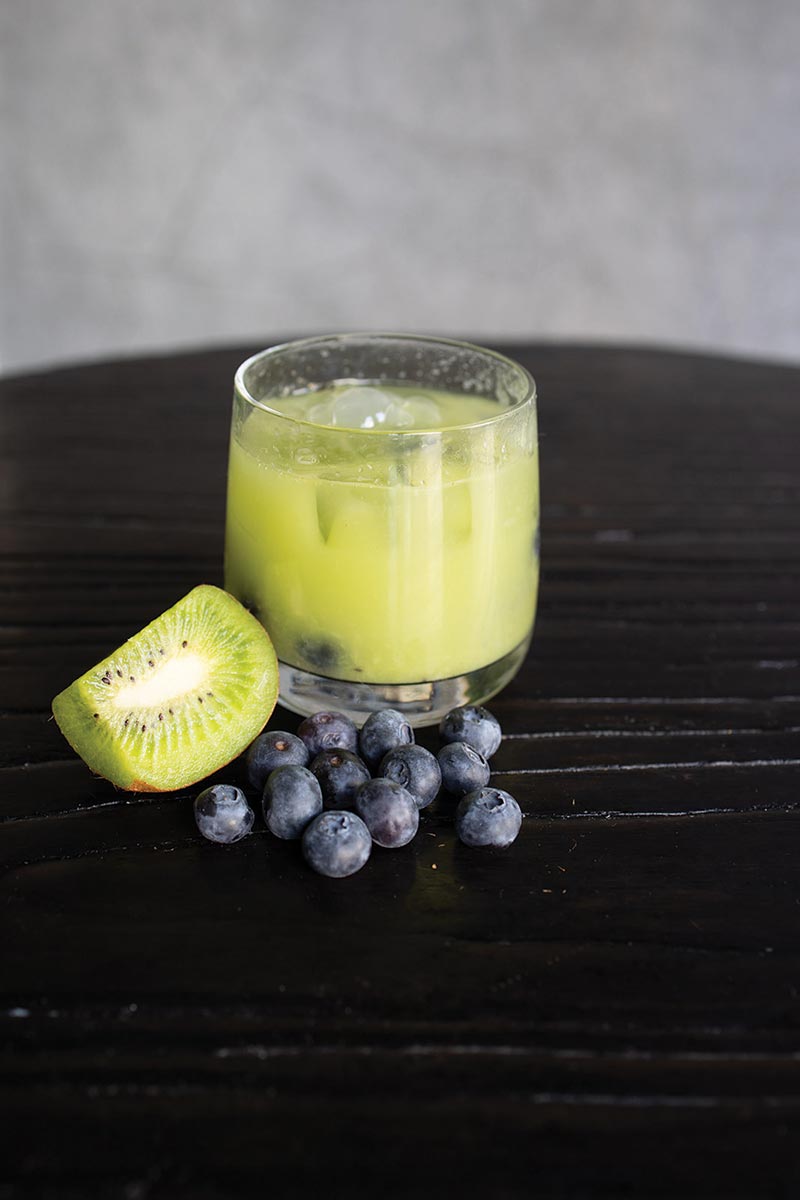 Saje Kitchen
332 Atwells Avenue
Providence, RI
Located in Providence's Federal Hill neighborhood, Saje Kitchen offers a distinct menu among the area's many renowned Italian restaurants: Southern-influenced American fare with plates like Dirty Crab Rice, Chicken and Waffles, and Shrimp and Grits, led by Chef Tony Santos. To drink, the venue's full bar offers an array of beers, wines and specialty spirits. "Whether you're into whiskey, tequila or Cognac, there's a drink for everyone," said Co-owner Ethan Jaffe. Saje Kitchen is also known for its extravagant craft cocktails, which feature fresh fruits, aromatic herbs and unique flavors, both complementing the Southern-style cuisine in flavor and in presentation.
Bartender: Becky Torre
Cocktail: Manifesto
Ingredients:
» Half of 1 kiwi, peeled and muddled
» 1.5 oz. Ciroc Coconut Vodka
» .75 oz. Midori Melon Liqueur
» .5 oz. pear puree
» .25 oz. honey simple syrup
» .25 oz. simple syrup
» Squeeze of lemon
» Squeeze of orange
» Prosecco float
» Garnish: kiwi
» Garnish: berries
Method: Muddle the peeled kiwi, then add in the vodka, liqueur, puree, syrups and citrus juices. Add ice, shake vigorously and strain over ice in a double rocks glass. Float with Prosecco and garnish with kiwi and berries.
"It's the perfect blend of a bubbly and island-style drink that you can enjoy at any time, even when you can't get away," said Bartender Becky Torre. "The bar team takes pride in their craft and is always happy to recommend fan favorites such as the Blueberry Migos or Flatbush Snush, in which we use dry ice for a wow factor," said Jaffe. "At Saje Kitchen, we believe that the drinks should be as fun as the people drinking them."