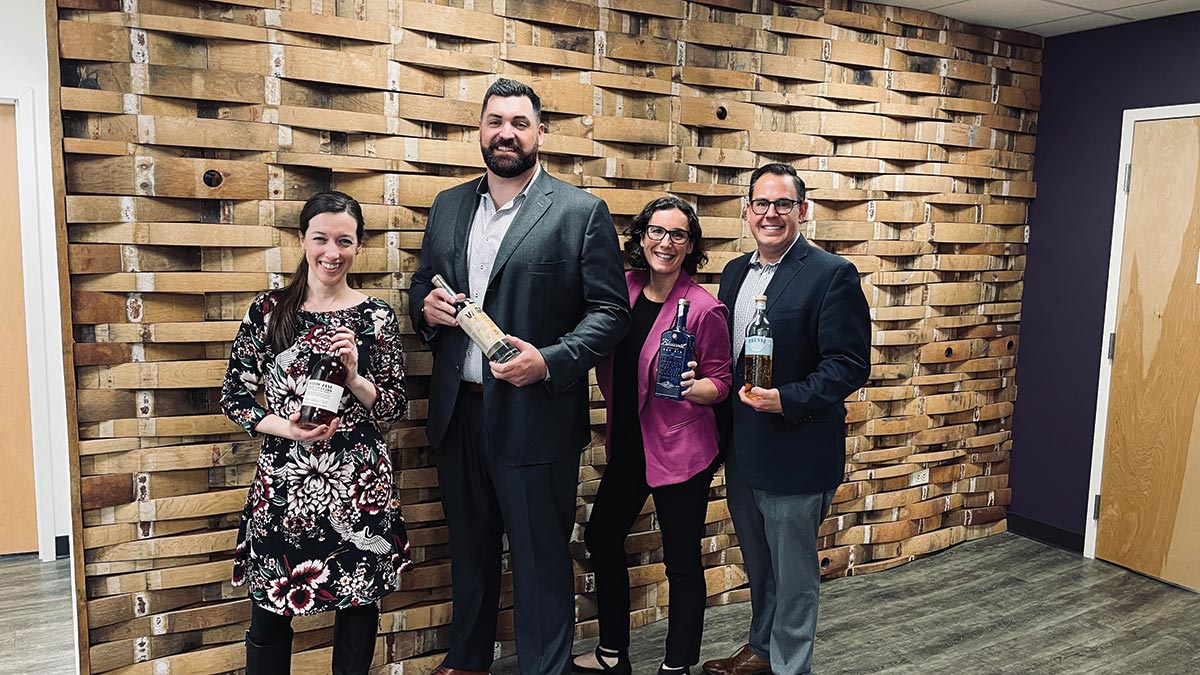 Connecticut Distributors, Inc. (CDI), CDI Diamond division, hosted Brenden Lee from Samson & Surrey for an in-depth team training in May. Lee guided the group through the portfolio's craft spirits brands and stories, which include Bluecoat Gin, Brenne Whisky, Widow Jane 10-Year-Old Bourbon, Mezcal Vago and Tequila Ocho. Bluecoat Gin is made in Pennsylvania, five times distilled with organic botanicals and a citrus flavor profile; Brenne Whisky is expertly crafted from seed to spirit by a third-generation master distiller and an American female entrepreneur in the heart of Cognac, France; Widow Jane 10-Year-Old Bourbon is cut with pure limestone water from the historic mines of Rosendale, New York, and crafted in Red Hook, Brooklyn; Mezcal Vago offers a collection of small batch mezcals crafted by mezcaleros, who, for generations, have been perfecting their craft deep in the mountains of Oaxaca; and Tequila Ocho is the world's first Single Estate Tequila, presenting a different vintage every year and renowned for its agave-forward and nuanced flavors.
All of CDI except where indicated: Callie Bak, Business Manager; Brenden Lee, New England Regional Manager, Samson & Surrey; Amanda Doll, New England Division Sales Director; and Paul Puhalla, Vice President, Sales.
Brenden Lee, New England Regional Manager, Samson & Surrey, reviews the Vago brand with CDI's Diamond division team.