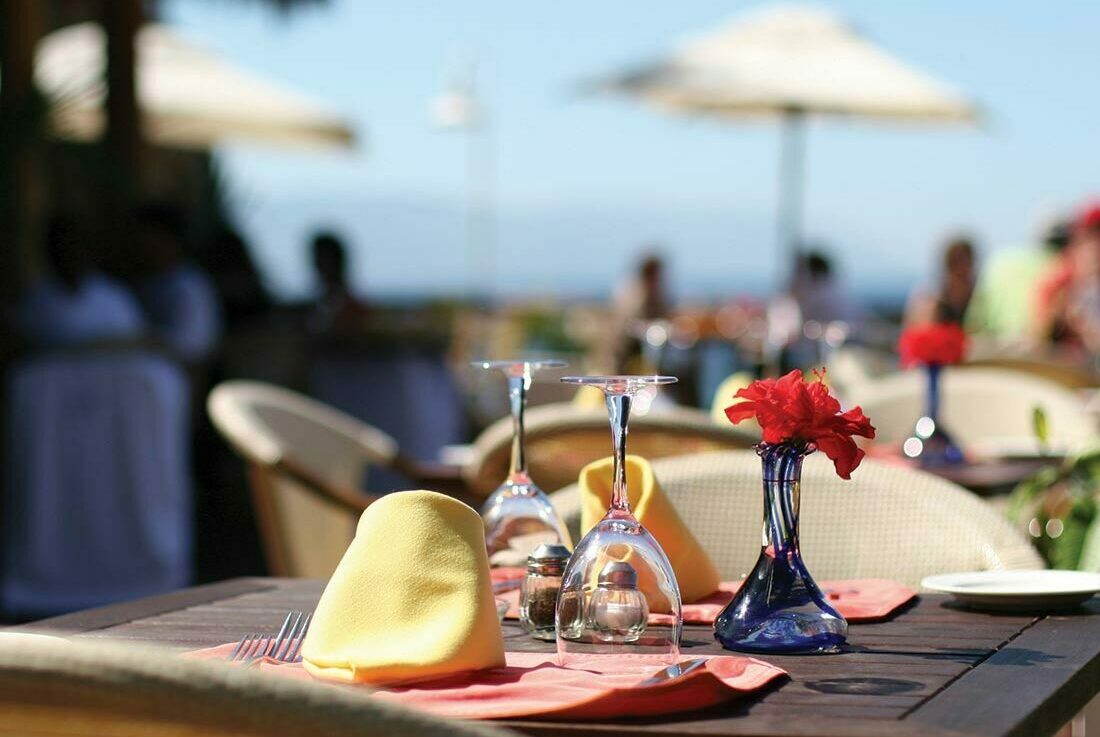 By Jonathan Feiler
Welcome back summer, we missed you! It seems that the long-awaited season is starting earlier and gets longer every year. All of us are craving travel and sharing new experiences after what seemed to be an eternity in purgatory. This demand is creating larger business volumes than our industry has seen in a while.
The influx of regular and new guests to our properties brings with them a revived thirst for both new and old beverage trends. While it is our job to anticipate the needs and wants of our guests, sometimes the market doesn't cooperate with us. Although many of our go-to brands are available, we are finding that many are still in short, or at least sporadic, supply.
The strain on the supply chain is real and gets frustrating very quickly. Those of us on the buying side of things have had to pivot and find new ways of providing our guests with alternative spirits, wines and beers for some time now. However, the patience of our guests is shortening and we find ourselves having to explain ourselves more. There isn't a day that goes by that I haven't found myself giving a lesson in global economics and apologizing that I only have one or none of a particular item that we would normally have had oceans of. As in years past, I am forced to be creative, substituting high-demand items, creating opportunities for guests to try something new and using brands that are in short supply in new ways, allowing me to use less of them.
On the wine side, the large volume of sales is by-the-glass and have consistently been New Zealand Sauvignon Blanc, Pinot Grigio, Sonoma Valley Chardonnay, Oregon Pinot Noir and Napa Valley Cabernet. These wine styles are always at the ready even if the brand changes. However, the main driving trend this summer on my bottle list is red and white Burgundy. The region has had a myriad of issues over the past few years, including devastating frost in 2021, labor, glass and paper shortages, and shipping issues caused by the pandemic.
While Burgundian wine has never been flush in the market, taking these issues into consideration and adding in increased worldwide demand has brought overall inventory to a trickle. The ability to order some of the most sought-after villages, such as Chassagne-Montrachet, is inconsistent at best, and when the wines are available, the pricing has risen 30% or more.
To hedge my bets and satisfy my guests' insatiable appetite for these wines, I spent the off-season searching for less familiar names to fill in the list, such as Mâcon-Verzé, Coteaux Bourguignons, Rully, Bourgogne Passe-tout-grains and Saint-Aubin. These regions are more cost-effective and have similar flavor profiles, allowing me to create a more aggressive pricing structure for both good value and approachability. They are easy to order and try, without feeling like a risk.
I am seeing that the cocktail trend in my market has been essentially leaning toward two drinks: Espresso Martinis and Aperol Spritzes. While these are not wildly exotic at all, and for the most part their ingredients are available, I have been having issues obtaining the volume of the ingredients I need. Leading that is the availability of Aperol. The brand has been facing the same logistical nightmares as the rest of the world. To lessen the impact on my inventory and to continue to keep up with the demand, I have added our own take on the classic Aperol Spritz. The drink called the Thea Spritz: named after the restaurant it is served in. Not groundbreaking by any stretch, but it does call for a smaller volume of the spirit and creates the same refreshing feeling, classic look and taste.
In the category of beer, I am fortunate as this is not what drives my beverage sales. I am able to choose the beers I sell based on availability. However, not all beers I would like to offer are available in the quantity I need to have a consistent offering to my guests. Prior to opening my summertime outlets, I met with my chosen beer companies to discuss which brews they would be producing in larger quantities and structured my list accordingly. Our visitors are not necessarily looking for the newest, coolest beer; lagers and session IPAs rule my list. They want a beer that is recognizable, local and goes great with a lobster roll.
The supply chain issues and availability of the wines, beers and spirits that we all need to service our guests will continue to plague our summer season. We will all find solutions to this in our own way. Sometimes it will be frustrating and cause major problems for our business, and other times the solutions we find will be better than the status quo. Hopefully when this situation passes, we will all be better for it and find new products that bring joy to our guests and profits to our businesses.
Jonathan Feiler is Group Director of Wine for Ocean House Management Collection, including the Forbes Five-Star Ocean House, the award-winning Weekapaug Inn, the Watch Hill Inn and the Inn at Hastings Park, where he oversees the wine and beverage program and practices a wine philosophy centered on versatility and approachability. He also is responsible for a full program of beverage education classes for individuals and groups.