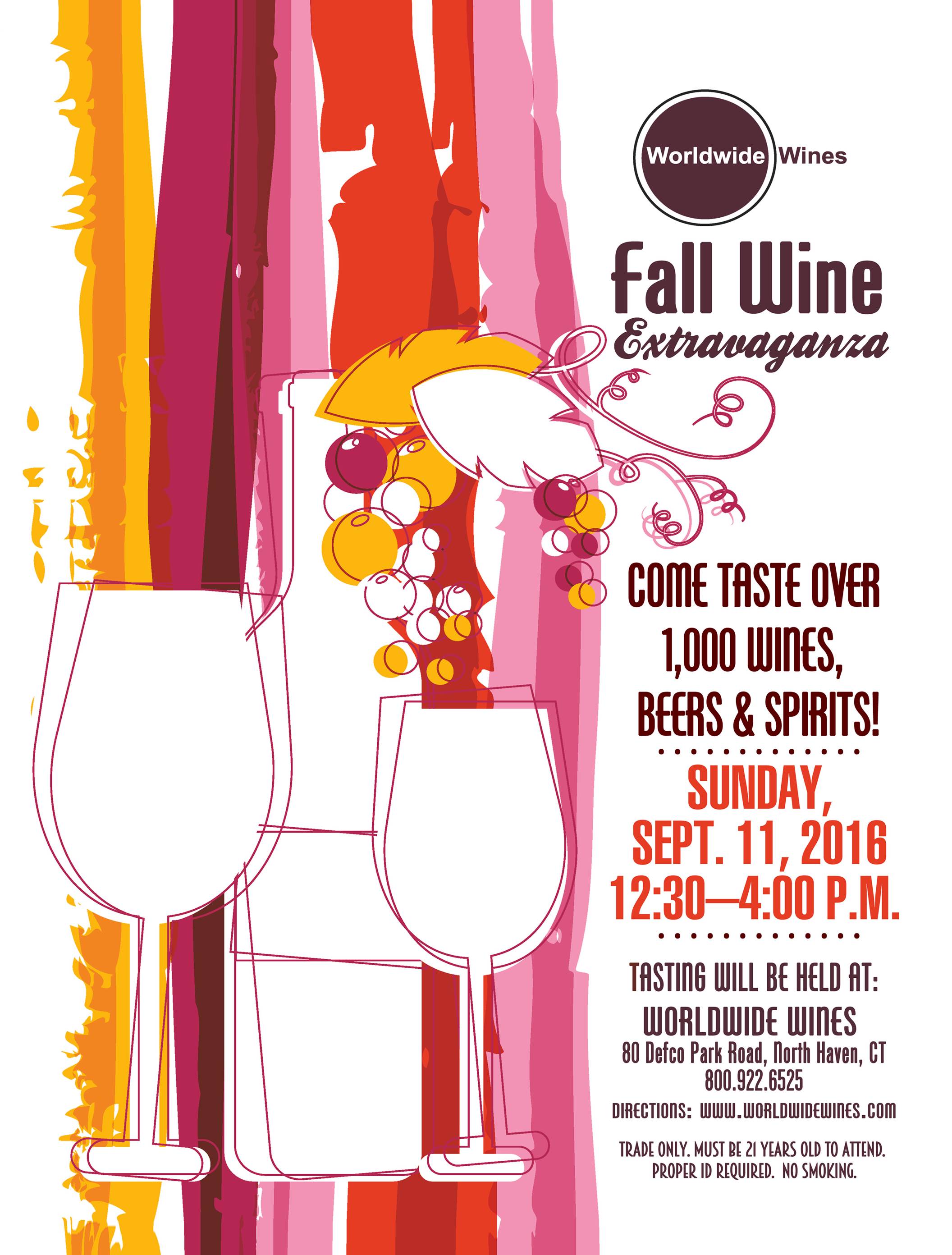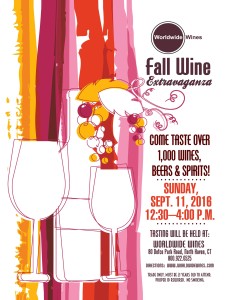 WHAT: Worldwide Wines is hosting its annual Fall Wine Extravaganza at its North Haven headquaters. The event features over 1,000 wines, spirits and beers from local, regional and international suppliers with opportunities to meet with brand representatives.
This is a trade-only event. Must be over 21. Proper ID required.
WHEN: Sunday September 11, 2016 from 12:30 p.m. to 4 p.m.
WHERE: Worldwide Wines at 80 Defco Park in North Haven, Connecticut.
Highlights from last year's wine tasting can be found here.