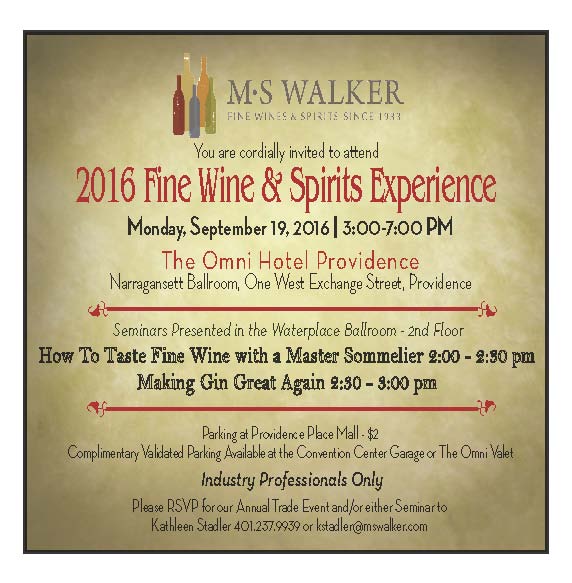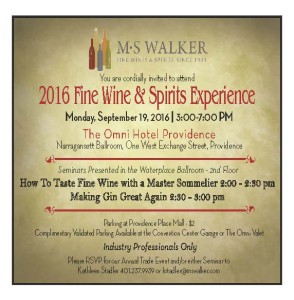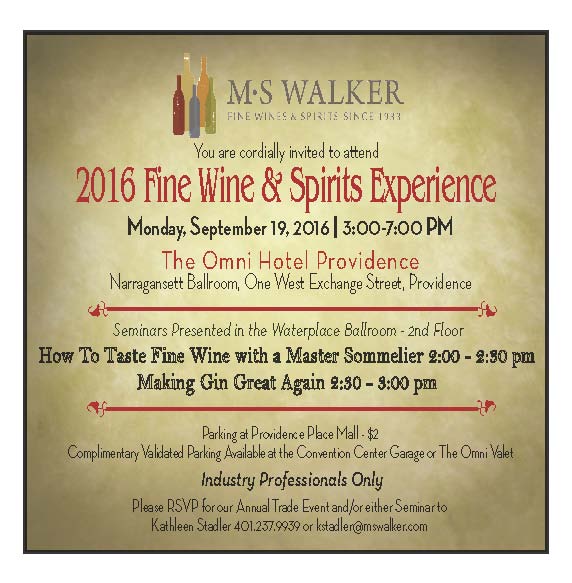 WHAT: M.S. Walker will host their 2016 Fine Wine & Spirits Experience.
The trade show will also feature seminars on "How to Taste Fine Wine" presented by a Master Sommelier from 2 p.m. to 2:30 p.m. and "Making Gin Great Again" from 2:30 to 3 p.m.
WHEN: Monday September 19, at 3 p.m. to 7 p.m.
WHERE: The Omni Hotel Providence in the Narragansett Ballroom at 1 West Exchange Street in Providence.
Parking is available at the Providence Place Mall or complimentary validated parking is available at the Convention Center Garage or The Omni Valet.
RSVP for the Fine Wine and Spirit Experience or any of the two seminars to Kathleen Stadler at 401-237-9939 or kstadler@mswalker.com. Trade professionals only. 
See last year's event here.