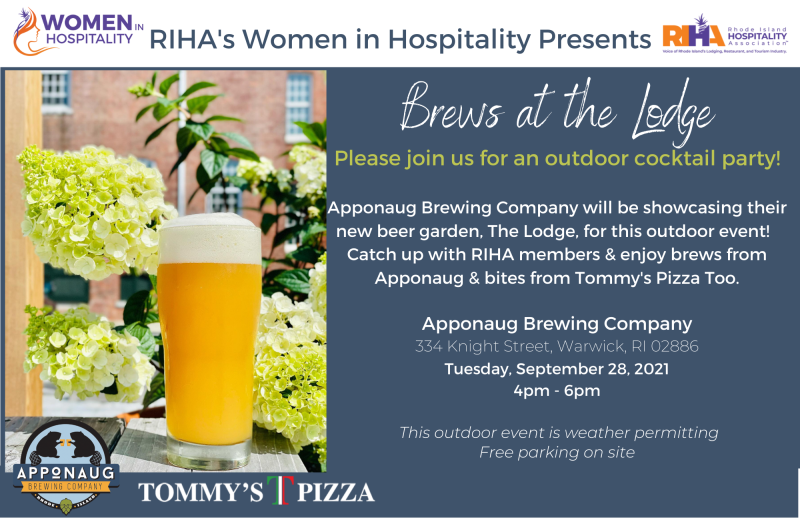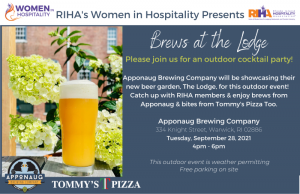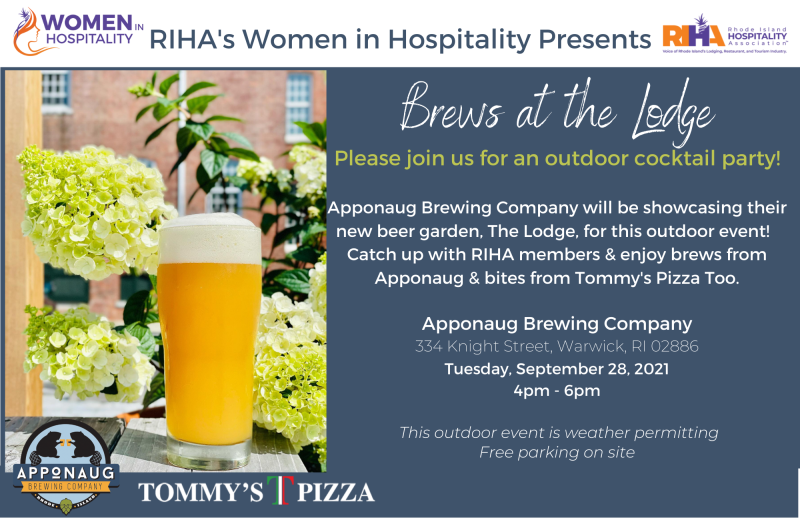 WHAT: The Rhode Island Hospitality Association (RIHA)'s Women in Hospitality presents Brews at the Lodge, an outdoor cocktail party at Apponaug Brewing Company in Warwick on Sept. 28. Guests will be treated to brews from Apponaug and food from Tommy's Pizza Too while catching up with other members in Apponaug Brewing Company's new beer garden, The Lodge. The event will benefit the Rhode Island Hospitality Education Fund.
WHEN: Tuesday, Sept. 28, 2021 4:00 PM – 6:00 PM
WHERE: Apponaug Brewing Company, 334 Knight Street, Warwick, RI 02886.
See more information and register here.