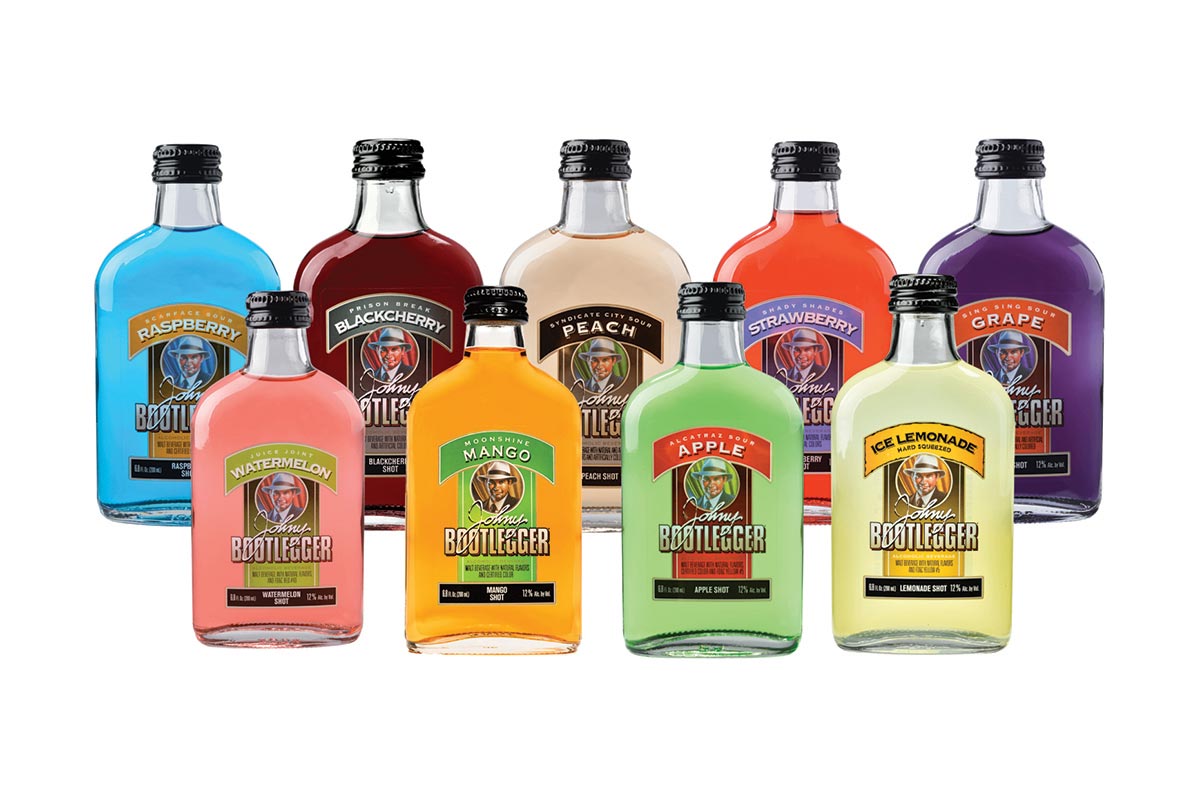 Star Distributors welcomed Clubtails Cocktails and Johny Bootlegger ready-to-drink brands to its offerings. Both beverage lines are crafted from a proprietary fermented malt base "but with an extra kick" by Rochester, New York-based Geloso Beverage Group LLC. Clubtails Cocktails, at 10% ABV, uses cane sugar to sweeten its beverages – never any high-fructose corn syrup. Across its 11 flavors, all Clubtails products are considered vegan friendly. Available in 16-ounce cans, Johny Bootlegger is inspired by the Prohibition era of the 1920s – a time when many creative cocktails were invented in speakeasies – as well by the legend of its entrepreneurial namesake. Bottled in eight inspired flavors at 12% ABV, the triple-filtered beverage creates a clean-tasting malt base, giving it a natural spirit-like finish that is also vegan.
Clubtails Cocktails flavors: Long Island Iced Tea, Lemon Drop, Hurricane, Blueberry Mojito and Bahama Mama.
Clubtails Cocktails flavors: Sex on the Beach, Sunny Margarita, Bahama Mama, Screwdriver, Long Island Iced Tea, Watermelon Margarita, Blueberry Mojito and Lemonade Margarita.
Johny Bootlegger flavors: Alcatraz Sour Apple, Moonshine Mango, Ice Lemonade, Juice Joint Watermelon, Sing Sing Sour Grape, Shady Shades Strawberry, Syndicate City Sour Peach and Prison Break Black Cherry.