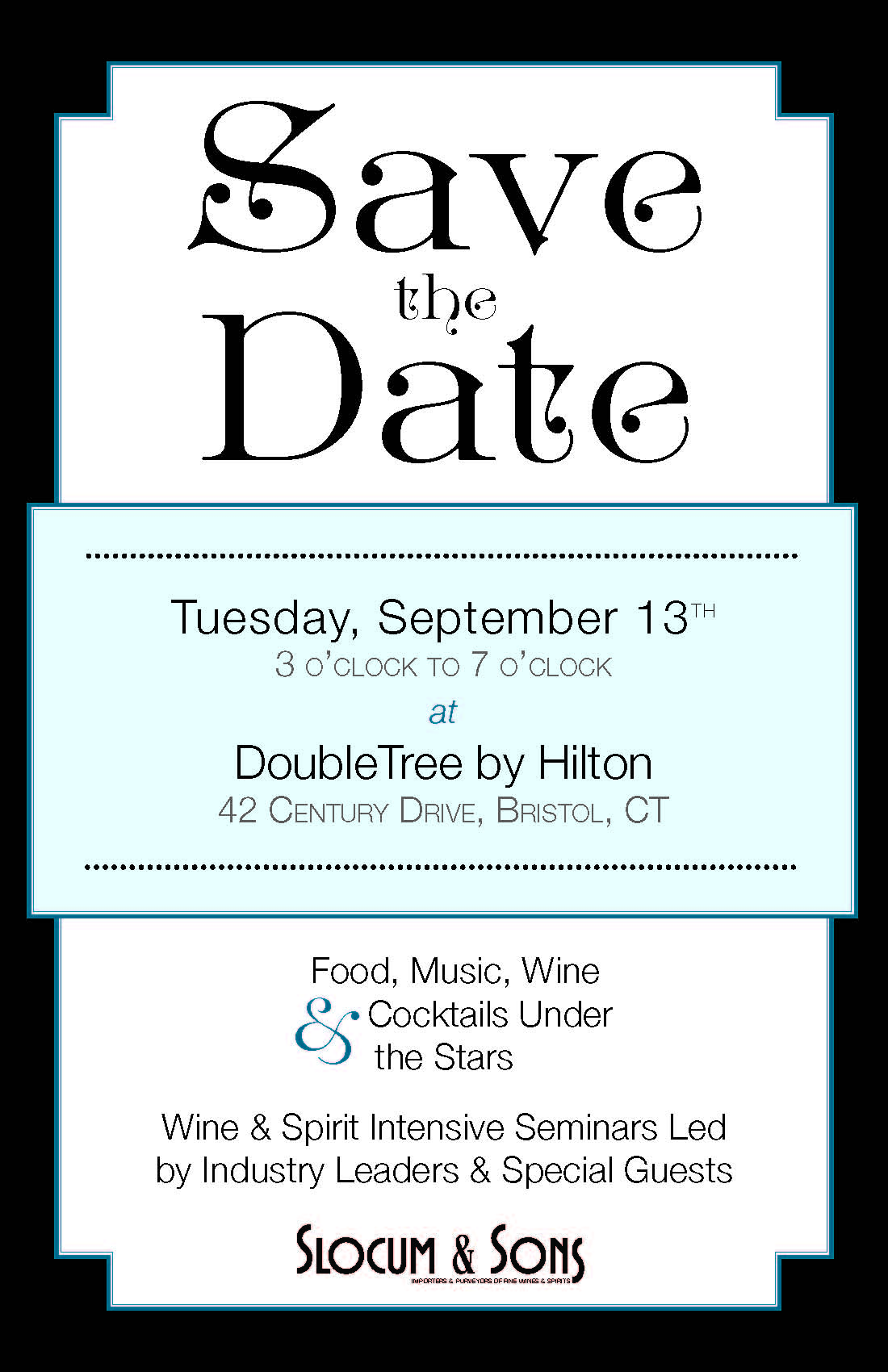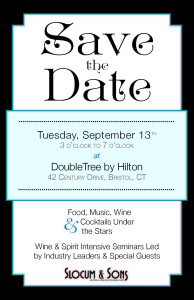 WHAT: Slocum & Sons will present wine and spirit seminars, which will be taught by industry leaders and special guests. This event is exclusively for trade professionals only.
WHEN: September 13, 2016 from 3 p.m. to 7 p.m.
WHERE: The DoubleTree by Hilton on 42 Century Drive in Bristol, Connecticut.
For more information contact your Slocum & Sons sales representative.