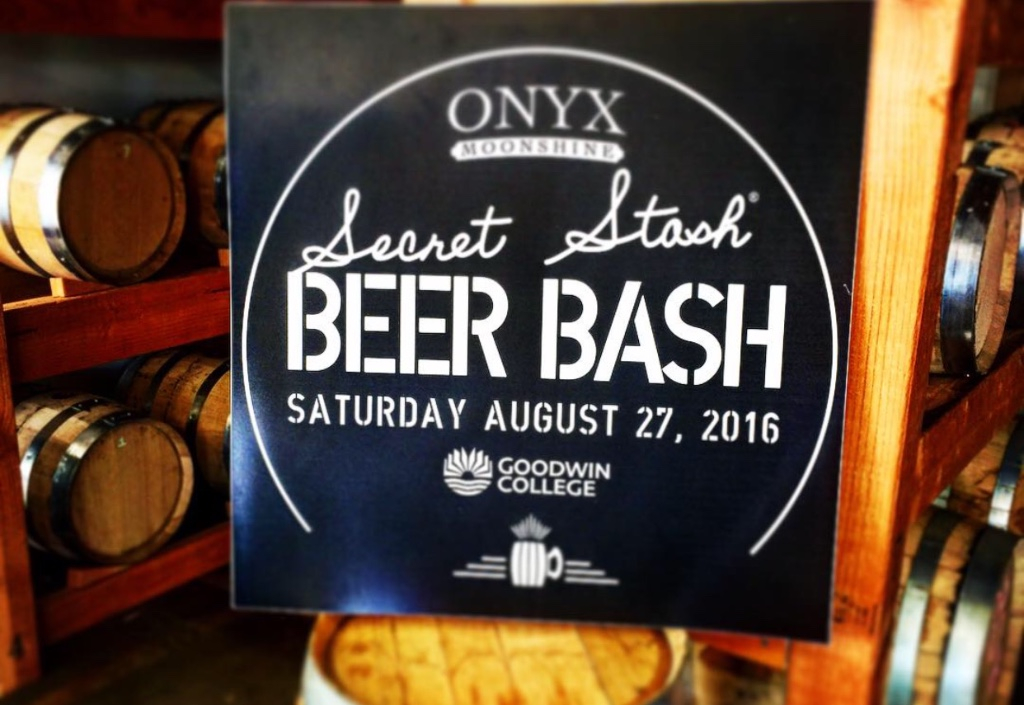 WHAT: Onyx Moonshine and Goodwin College presents the second annual Secret Stash Beer Bash.
Secret Stash whiskey seasoned barrels will be sent to local breweries in Connecticut who sign up for a chance to craft a beer and age it in the Onyx Moonshine Secret Stash whiskey barrels. Guests will have the opportunity to taste the aged brews and vote on their favorite.
If you're a new brewery and would like to participate contact Karen Gilbert at kgilbert@goodwin.edu or 860-727-6942.
WHEN: Saturday August, 27, 2016 beginning at 4 p.m.
WHERE: Goodwin College at 1 Riverside Drive in East Hartford, Connecticut.
To purchase tickets, click here.
To view last year's event highlights, click here.