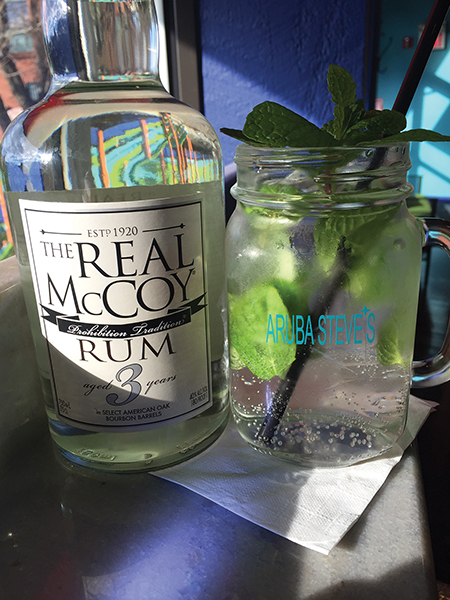 Aruba Steve's Island Grill
520 Main St., Warren, RI and
79 Dorrance St., Providence, RI
Curaçao native Steven Correa operates two Aruba Steve's in Rhode Island. Both offer the vibe and flavor of his native Caribbean home, with island cuisine and hand-crafted cocktail menus.
General Manager: Tom Studer
Cocktail: Steve's Mojito
Recipe: Muddle two full mint sprigs. Mix with:
• 2 oz. The Real McCoy 3-Year Aged Rum
• 1/4 oz. fresh lime juice
Pour in a mason jar over ice. Top with soda water and a splash of lemon-lime soda. Garnish with a mint sprig.
"It's light, fresh and extremely refreshing without the heaviness of added sugar or overwhelming citrus," said Studer.