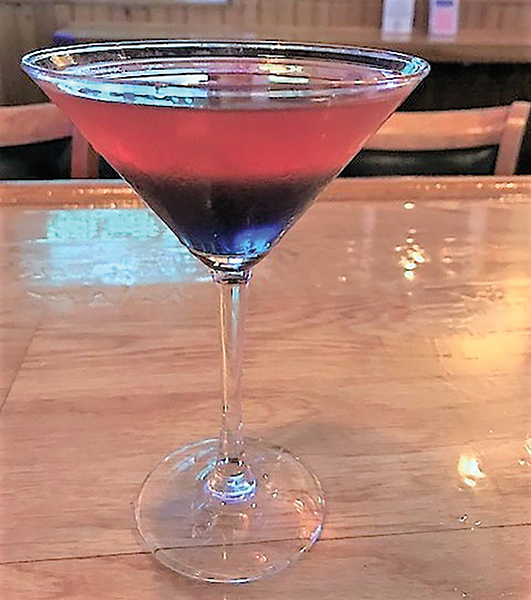 Skeff's Neighborhood Pub
80 Manville Hill Road,
Cumberland, RI
The family-owned, neighborhood pub offers an "at home" atmosphere and features 22 tap lines, of which 12 are dedicated to an ever-rotating craft beer selection, curated by Bar Manager Shannon O'Brien. Specialty cocktails include variations on mules, mojitos and martinis, giving guests spirited options to accompany the fresh fare.
Bar Team: Derek Sears, Bartender and Shannon O'Brien, Bar Manager.
Cocktail: The Grapeful Red
Recipe:
2.5 oz. Absolut Ruby Red
Splash of grapefruit juice
Splash of Grand Marnier
Splash of cranberry juice
1/2 oz. (roughly) Blue Curacao
Chill a martini glass. Mix the first four ingredients in a pint glass over ice. Shake and strain into chilled martini glass. Float roughly 1/2 oz. of Blue Curacao by slowly and carefully pouring down the inside of the glass until the tie-dye effect is achieved. Garnish with lemon twist and serve.
"This summery citrus drink has a surprising flavor mix that is really refreshing, and has a fun appearance," said Shannon O'Brien, Bar Manager.