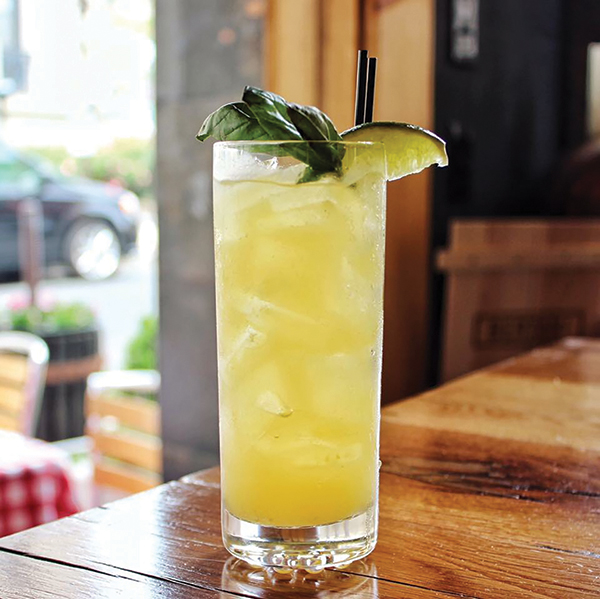 Cotto Wine Bar & Trattoria
51 Bank Street
Stamford, CT
Cotto Wine Bar in downtown Stamford invokes a tucked away café in Rome. It offers a selection of 400+ wine labels divided among producing regions in Italy plus small, domestic and international producers. A tapas-style menu, brick-fired Neapolitan pizzas and cheese selections accompany craft cocktails.
Sommelier: Ian Toogood
Cocktail: Vincenzo Gambi
Recipe:
2 oz. Basil-infused rum
2 oz. Mango and jalapeno puree*
2 Dashes of lime bitters
Combine all ingredients in a pint glass, hard shake and strain over fresh ice in a Collins glass. Garnish with candied mango peel.
*Puree: peel and dice four mangos, chop one jalapeno and put into a pot on high heat for 5 mins. Cover with water and add 1/2 cup sugar. Bring to a simmer and cook for 30 min. Remove from heat, let cool and blend in a blender.
"Vincenzo Gambi was an Italian pirate who plundered the Gulf of Mexico, hence the jalapeno and basil flavors. It's the perfect combination of heat and sweet," said Ian Toogood, Sommelier and General Manager, Cotto Wine Bar & Trattoria.