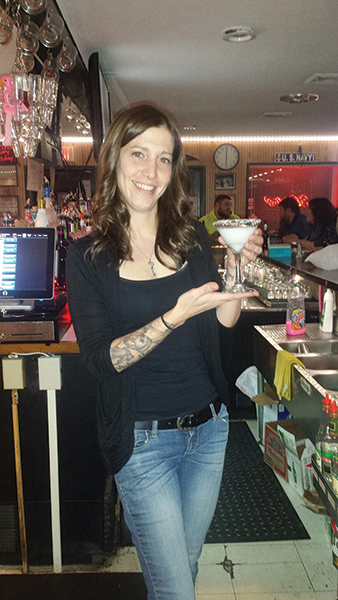 The Enfield Tap
112 Spring Street
Enfield, CT
The Enfield Tap offers an "at home," friendly atmosphere, where patrons can watch the game in comfort. They serve classic sports bar pub fare, from wild wings to "Cowboy" burgers, along with a selection of wine, beer and unique cocktails.
Bartender: Paula Molina (pictured)
Cocktail: Sex on a Snowbank*
Recipe: Mix
1.5 oz. Malibu Rum
3 tablespoons of coconut cream
6 to 8 large ice cubes
Blend. Serve in a chilled martini glass, rimmed with coconut.
A unique early-spring-in-New-England take on the classic Sex on the Beach, this drink tastes "like a coconut cream," said Co-owner Teri Anderson. "It [also] tastes a little like a pina colada," added her husband, Co-owner Rich MacTaggart.
*Recipe courtesy of Nellie Bellie.