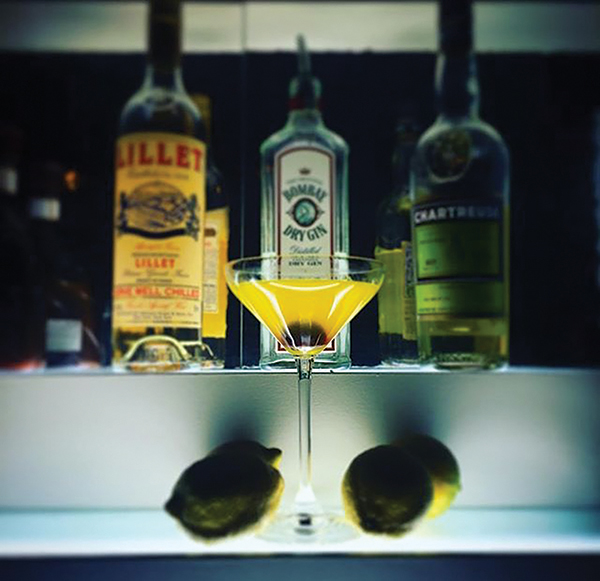 Vanderbilt Grace Hotel
41 Mary Street
Newport, Rhode Island
Creative cocktails, as General Manager Kostas Mavrogiannis described, are served in coordination with movie premieres from the neighboring movie theater, enabling guests and bar visitors to enjoy a shared experience.
Pictured: Danielle Lampron, Room Division Manager
Cocktail: "The Lady in the Van" Created for the premiere of the "The Lady the in Van" (2015) starring Dame Maggie Smith.
Recipe: Chill martini glass with ice and soda water (the bubbles make the glass colder). Mix in a pint glass
3/4 oz. Bombay Sapphire gin
1 oz. Chartreuse
1/2 oz. Lillet Blanc
A few drops of yellow food-colored water in pint glass.
Fill rest of glass with ice and shake. Strain into the chilled martini glass and garnish with a dark Cabernet cherry.