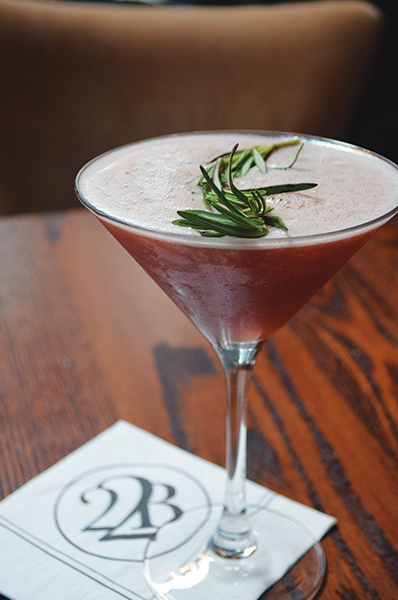 22 Bowen
22 Bowen's Wharf
Newport, Rhode Island
Located on historic Newport's waterfront, 22 Bowen aims to serve up the finer things, from Colorado rack of lamb and Maine lobster to rich bourbons and award-winning wines. 22 Bowen offers a contemporary take on the classics from its vibrant bar.
Bartender: Craig Roche
Cocktail: Warm Welcome
Recipe: Mix
3 oz. Stoli Doli pineapple-infused vodka
1/2 oz. Allspice Dram liqueur
Splash of pomegranate juice.
Shake well. Strain into martini glass. Garnish with fresh rosemary spring.
Roche called the cocktail "extremely easy to drink, and with some seasonal personality from the Allspice Dram — cinnamon, nutmeg, all-spice and pepper. Think spiced pineapple cake, but not sweet."