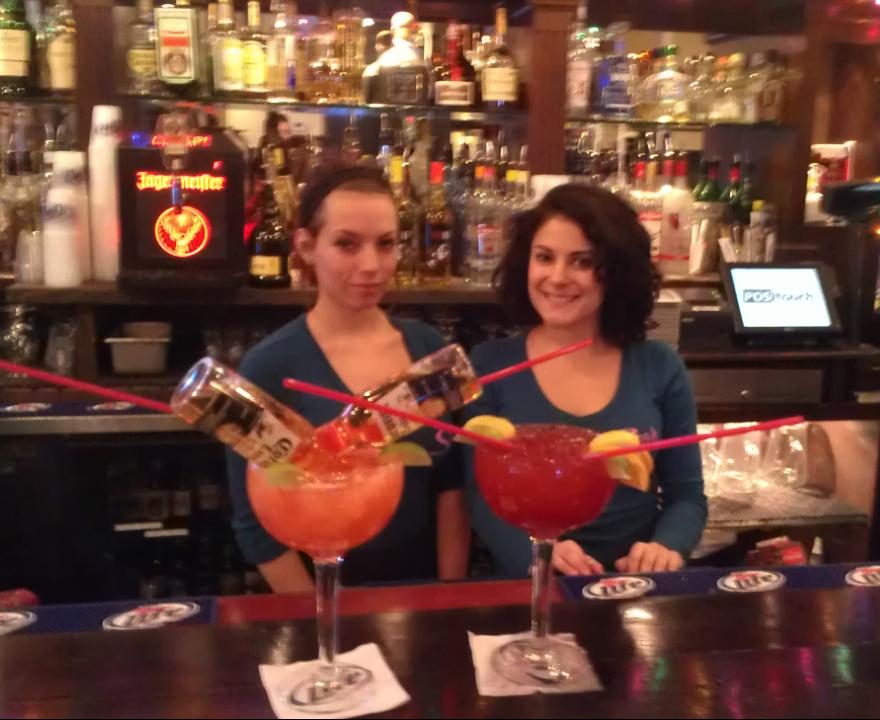 Spats Restaurant & Pub
182 Angell Street
Providence, RI
Their motto is "a great night out," and indeed, Spats has a reputation in Providence as a spot where college students, local artists, and theater-goers can gather together for night of fun.
Servers: Charlotte Whittingham and Vanessa Rundlett
Drink Name: "Hawaii 5-0" Martini
Recipe:
Regular martini pour of Pinnacle Vodka, shot of coconut rum, shot of banana liqueur, splash of pineapple juice.
"It's super sweet, really fruity, and very popular," said Whittingham.