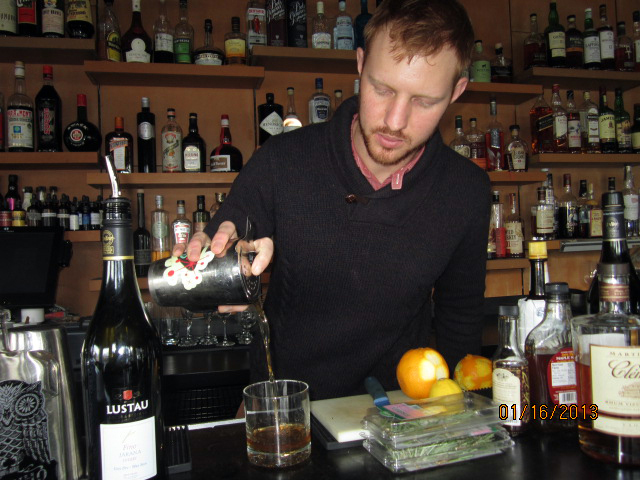 The "Oloroso"
This month's cocktail recipe was featured at a Lustau Sherry tasting and seminar held for members of the beverage trade at Cook & Brown Public House in Providence by M.S. Walker.
The recipes were presented by Corey Bunnewith of Inspired Beverages, Inc., a local beverage company dedicated to "engaging sales, marketing and brand development to New England" through education and demonstration.
Drink name: The "Oloroso"
Made by: Corey Bunnewith, Certified Wine Specialist (CSW)
Recipe:
2 oz. Lustau Oloroso Don Nuno
¾ oz Rhum Clement V.S.O.P.
½ oz. tellicherry pepper-infused maple syrup
2 dashes Berkshire Mountain Coffee Bitters
Stir over ice and garnish with orange zest.
"It's a cigar cocktail nodding to the dry earth-and-spice-driven undertones of the oloroso wine, which means 'scented' in Spanish," described Bunnewith.