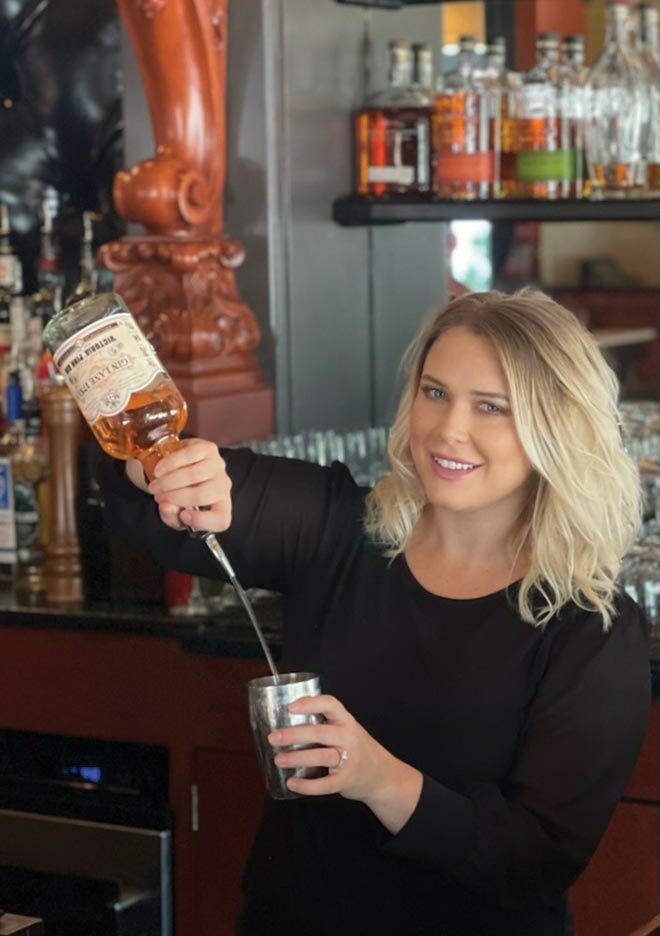 Siena Cucina • Enoteca
5600 Post Road
East Greenwich, RI
The acclaimed Siena Restaurant Group offers two locations featuring authentic Tuscan cuisine, each in a warm and lively atmosphere. The first, from which this month's cocktail feature is showcased, is Siena Cucina • Enoteca, which opened in 2007 in East Greenwich and its second location, Tavola da Siena in Smithfield, opened in 2013. Both locations feature the same award-winning menu with daily dinner specials that showcase local and seasonal flavors. Owner Anthony Tarro, who studied Tuscan cuisine in Bologna with more than 30 years of focus on Italian cuisine, along with a team that includes Corporate Executive Chef Nathaniel Williams and in-house Pastry Chef Patti Banker, creates a palate of flavor to entice and enjoy. General Manager Christine Amorim has studied extensively to create drink options unique to each venue, from seasonal cocktail offerings to curated beer and wine selections. Siena Cucina • Enoteca's award-winning wine menu features offerings from California, France, Italy and beyond, with a monthly wine special carefully chosen to pair with menu items. Amorim and the bar team offer an extensive martini menu and signature mixed cocktails, as well as seasonal sangrias and a "Cocktails for Two" cocktail-to-go program.
Bartender: Sarah Barry
Cocktail: Negroni Giocosi
Ingredients:
» 1.5 oz. Aperol
» 1.5 oz. Cocchi Vermouth di Torino
» 1.5 oz. Gin Lane 1751 "Victoria" Pink Gin
» Garnish: orange peel twist
Method: Combine ingredients in a mixing glass. Add ice and stir. Strain into a rocks glass over fresh ice. Garnish with a thick orange peel twist.
"Siena puts a twist on the classic Negroni for its newest drink menu offering," said General Manager Christine Amorim. "The Negroni Giocosi will be slightly sweeter than the classic bitter recipe. Giocosi, which translates to 'playful' in Italian, is the perfect way to describe the atmosphere that our bar provides. What better way to spend an evening than in an environment that is inviting, classy and encourages you to have fun."