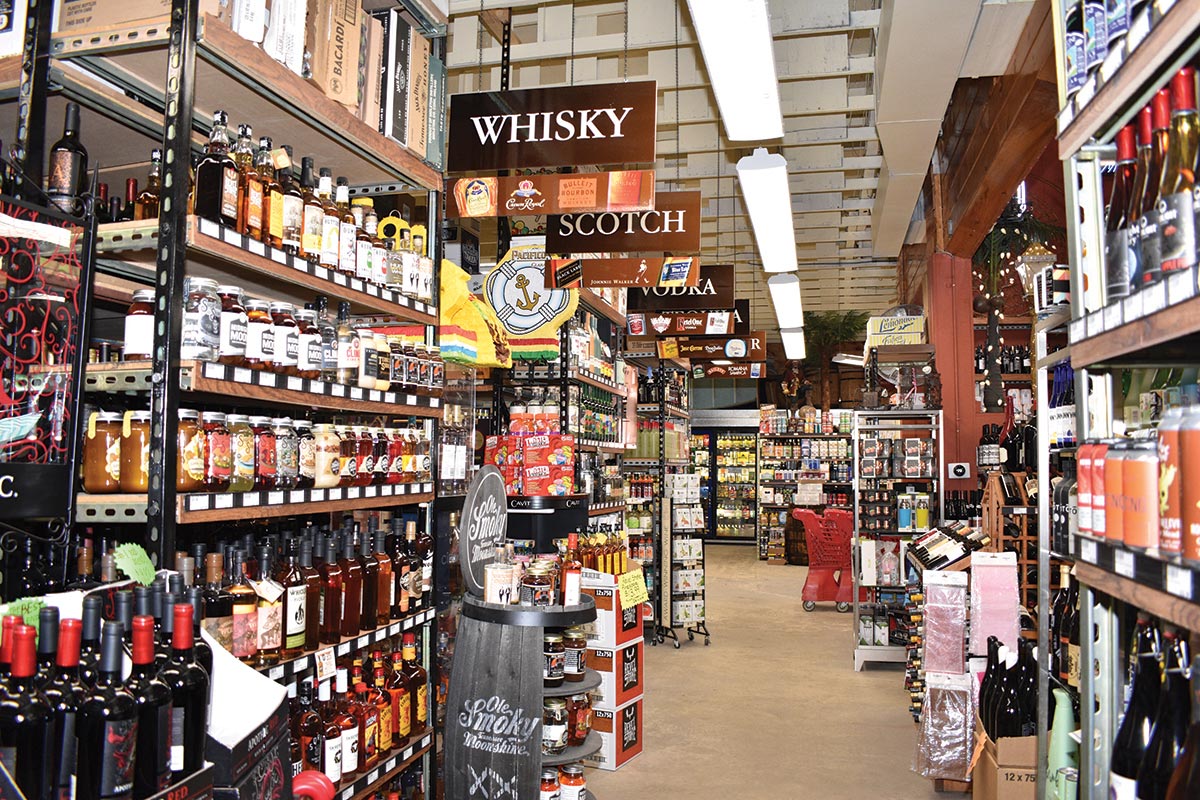 Silverbrook Wine & Liquor
374 Boston Post Road
Orange, CT
Square footage: 7,000
Years in operation: 13 years, 6 years in current location
By Sara Capozzi
A convenient stop off Boston Post Road, family-run Silverbrook Wine & Liquor has offered customers an unbeatable selection of beer, wine and spirits at great prices since opening in 2008.
"We have 7,000 square feet and we pack it floor to ceiling with inventory; there's pretty much nothing you can't find," said Co-owner Tom Smith Jr. "If there is something people can't find, we take special requests and bring things in for them. If we can get it in Connecticut, any customer can get anything they want here."
Smith runs the store with two of his three brothers: Ryan and Mike. Each has his own specialty: Tom Jr. focuses on spirits; Ryan covers wine; and Mike, whose interest is in all things beer. Lending to the atmosphere, their father, Tom Sr., makes regular appearances at the shop to help out and chat with customers, said Tom Jr. "He's technically not part of the store, but he likes to come in and play with the customers. He's a schmoozer … he likes talking to people."
That may come from habit. Tom Smith Sr. owned and operated Julianne's Wine & Liquor, located on Fairfield Avenue in Bridgeport, for 22 years. Tom Jr. remembers helping out in his father's store, and between growing up in the business and advice from their father, the brothers were able to learn on the job.
"Growing up in the business, we all kind of just fell into it and we all liked it," Tom Jr. said. "We all got along with each other doing it, so it's just the direction we ended up going."
The Smith brothers originally opened Silverbrook Wine & Liquor at the corner of Racebrook and Boston Post roads. In 2015, they moved to their current location and bought the property, which gives them more opportunities for growth and expansion. Besides the additional square footage at 374 Boston Post Road, future plans for the store in the next year include redesigning the outside storefront and constructing an addition in order to house another business or two that would complement the store – possibly a coffee shop, deli or ice cream place, according to Tom Jr.
Customers tend to be from Orange and surrounding towns, including Milford, West Haven, New Haven, Trumbull or Woodbridge. Silverbrook's family atmosphere, personal touch, prices and wide selection keep them coming back. "We carry a wide variety, so we try to keep up on everything … Almost everything here is single row because we have so many different varietals," Tom Jr. said. "So, there's no wasted space at all. We keep looking for more space, adding racks, adding more room for stuff."
Popular items at Silverbrook include bourbons and tequilas, including ultra-premium brands Casamigos and Clase Azul, and customer go-to Tito's Handmade Vodka. In beer, brand loyalty trends aside, shoppers gravitate toward IPAs in general. In wine, Cabernet is its most popular selling varietal.
According to Tom Jr., the Smith brothers got their philosophy on customer service from their father. "He had the same type of environment where it was customer service friendly first," he said. "He believes in the old-school [methods] … help the customer out to their car. If anyone needs deliveries or curbside, we do that too."