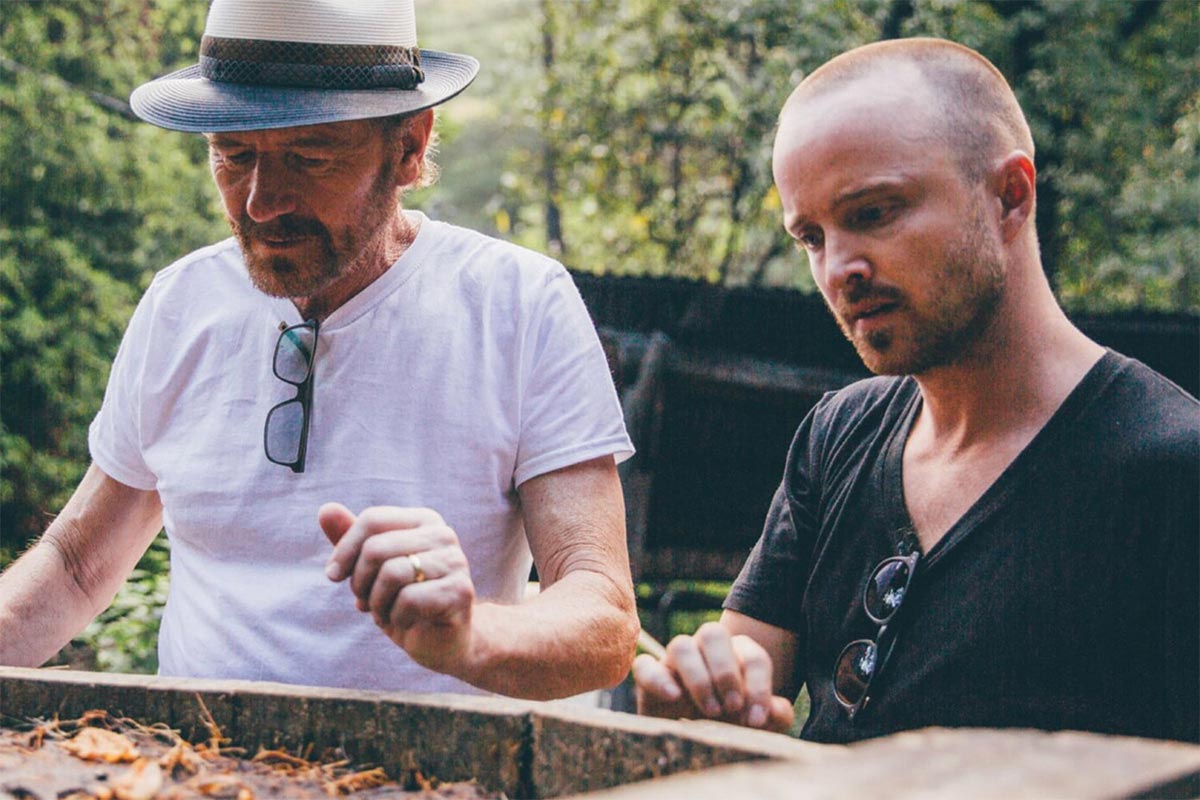 Slocum & Sons added two new brands to its portfolio. Dos Hombres Mezcal, created by "Breaking Bad" co-stars Bryan Cranston and Aaron Paul, is an artisanal mezcal made by hand in Oaxaca, Mexico. Dos Hombres is the product of multiple generations of mezcal producers from the small village of San Luis del Rio, where the rich soil and rainfall facilitate cultivation of the best agaves. A unique blend of the finest Espadin agave, Dos Hombres presents both fragrance and rich taste that engages the palate, with a distinctive smoothness. Also new is canned RTD Cafe Agave Spiked Cold Brew, "coffee reinvented." Made with cold-brewed coffee for a smoother, less acidic taste and spiked with alcohol, Cafe Agave Spiked Cold Brew brings together "two of the most popular things in the world together into one drink," available in 6.3-ounce cans in both singles and 4-packs, in Espresso Shot, Caffe Mocha, Salted Caramel and Vanilla Cinnamon flavors.
Serve Dos Hombres Espadin Mezcal neat in a snifter or an extended glass to allow the mezcal to "awake," and fully appreciate the flavors and scents of a completely natural experience.
Cafe Agave Spiked Cold Brew, at 12.5% ABV, offers a premium blend of 100% Arabica cold-brewed coffee, agave sweetener and real dairy cream.