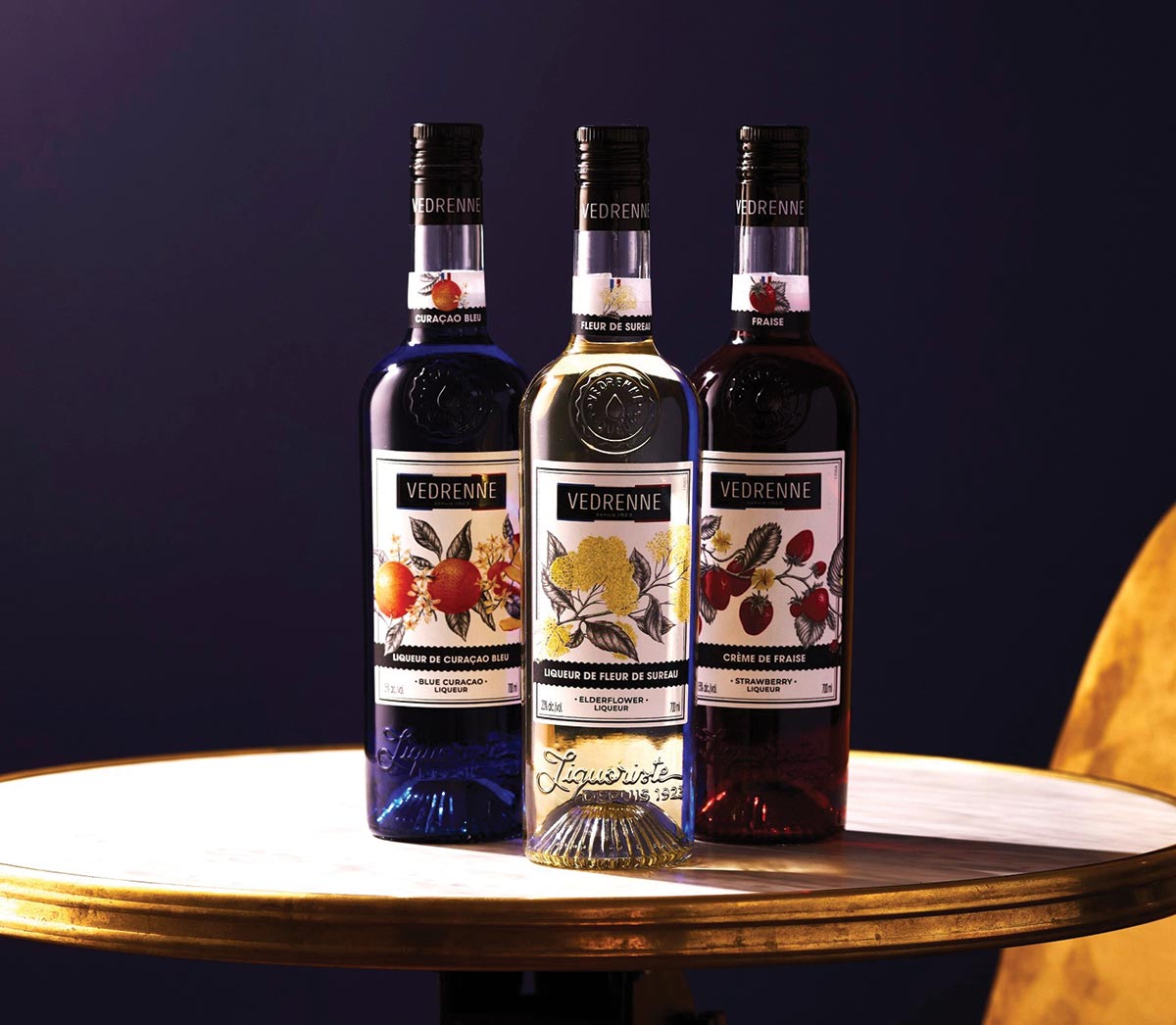 Slocum & Sons welcomed new additions heading into September. High Wire Distilling, based in Charleston, South Carolina, produces a distinctive line of small-batch spirits including gin, rum, whiskey and vodka using premium, specialized ingredients. The flagship spirit is bourbon made from 100% Jimmy Red corn, a magenta-hued landrace grain grown for decades on James Island. The heirloom corn variety is a historic grain used by bootleggers and almost went extinct before being revived by chefs and milled product producers. For nine years, High Wire Distilling has worked with a team of researchers and farmers to rebuild a secure seed supply for its flavorful whiskey. Aged a minimum of two years in char 3.5 American oak barrels, the 95-proof bourbon is best enjoyed in a proper whiskey glass neat or with perhaps one ice cube. Also new to Connecticut is a range of liqueurs from French producer Vedrenne: Cassis (blackcurrant), Pêche de Vigne (peach), Pamplemousse (grapefruit), Fruit de la Passion (passion fruit), Fraise (strawberry), Abricot (apricot), Cacao Blanc (chocolate), Mûre (blackberry), Framboise (raspberry), Fleur de Sureau (elderflower), Banane (banana), Gingembre (ginger), Blue Curaçao and Triple Sec. Founded in 1923 in the village of Nuits-Saint-Georges, Burgundy, Vedrenne is a family group made up of French distilleries and producers specializing in liqueurs made from quality fruit, herbs and flowers for sublime flavors.
Made by High Wire Distilling, Jimmy Red Straight Bourbon Whiskey offers flavors of graham, cinnamon and maple with a creamy mouthfeel.
New imports from Vedrenne, a family group of French distilleries and producers responsible for crafting liqueurs made from quality fruit, herbs and flowers.