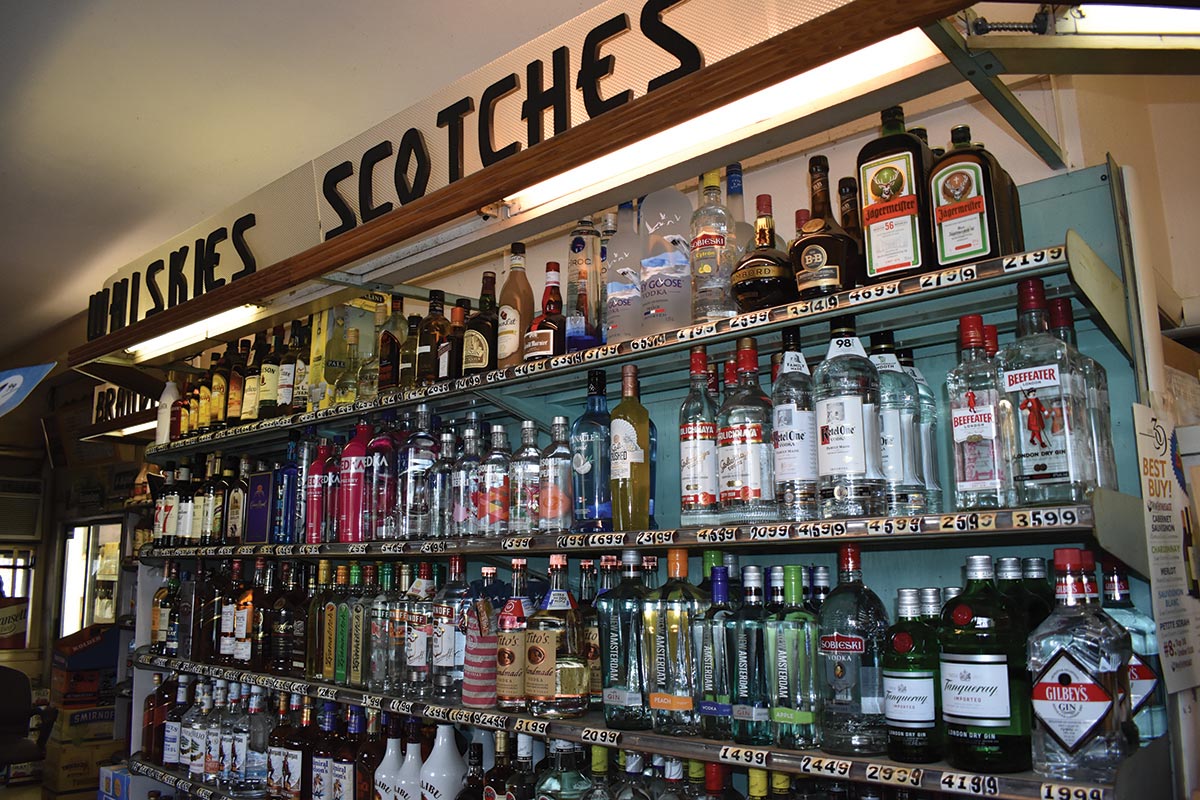 Smithfield Liquor Mart
981 Greenville Avenue
Greenville, RI
Square footage: 800
Years in operation: 49
By Sara Capozzi
Conveniently located near Route 44, Smithfield Liquor Mart has served the town of Smithfield for almost 50 years.
Owned by two generations of the Hedman family, current proprietor Brett Hedman recalls spending much of his time growing up there, working in the shop with his father, Jay Hedman, and uncle, Michael Babone.
"I used to take an ABC bus here as a kid," said Hedman. "That's how long I've been working here."
Hedman, a native of Cranston, took over running the store full time in 1990. Not much has changed over the years at Smithfield, which works both for Hedman and his customers, who are "mostly local neighborhood regulars."
Customers have come to rely on the store's prices and case discounts, and they expect speed and ease – and that's what Hedman aims to do. "I try to have what they want and wait on them fast," Hedman said. "It's more like a convenience store; they like to get in and get out fast."
Hedman carries classic customer favorites such as domestic beer, along with local selections from Narragansett Beer. Domestic beer is a top seller at the shop, he said, with staples such as Bud Light and Miller Light being popular patron picks.
Favorite wines for shoppers include Apothic, Woodbridge and Yellow Tail, among wines that meet a particular "value" price point for most shoppers at Hedman's shop. Smithfield Liquor Mart keeps the established spirits brand well-stocked, with Tito's Handmade Vodka, Captain Morgan Rum and Jack Daniel's leading his local sales.
Hedman said he's noticed the spirits that are in demand tend to change with the seasons. "This time of year, the white goods are going to start selling, the Bacardi white rum," Hedman said. "The brown goods [dark rum, whiskey] sell in the winter when it's cold."
With the sales of spirits and wine split equal at the shop, Hedman said he also noticed the increased demand for spiked seltzers such as Truly and newer craft beer brands. Although, after the number of years he's spent in the business, he sees both as "fads."
Hedman has been a familiar face to customers for years, greeting many by name. Running the store is primarily "a one-man operation," according to Hedman, who employs one individual to fill in when he's not at the shop. Many decades in, it's a winning formula at work at Smithfield Liquor Mart.