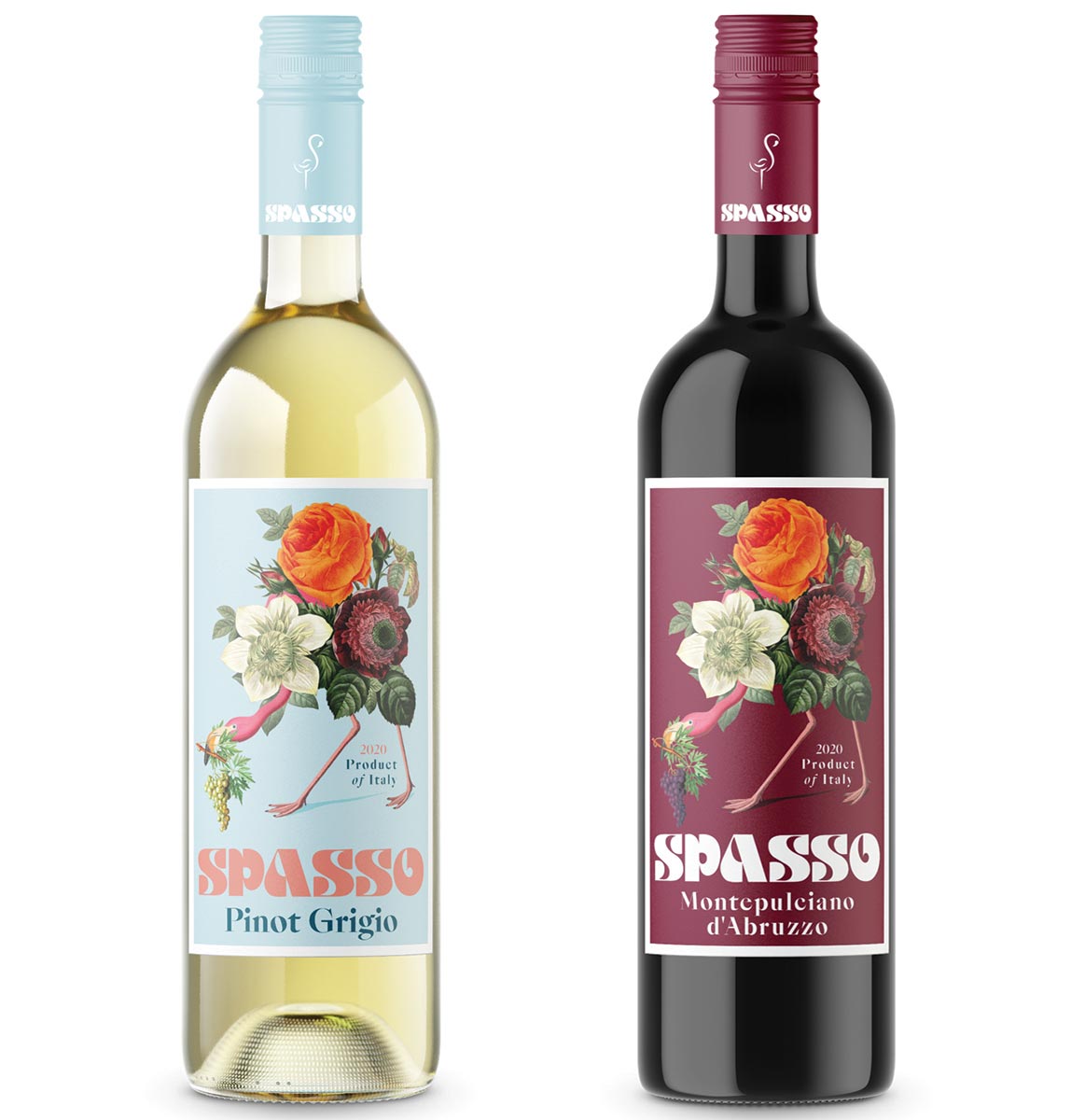 Italian wine line Spasso released new labels for its latest wines, Pinot Grigio and Montepulciano d'Abruzzo, available with MS Walker of Rhode Island. The new label is designed to convey "informality and joy," with a flamingo incorporated into its design as each year hundreds of the famed birds gather to Veneto, Italy, where the wines also originate from. The new packaging for Portugal's Costa do Sol was inspired by the sunny coastal moments for its crisp and refreshing Vinho Verde. Costa do Sol is produced by one of Portugal's top female-owned wine producers, Casa Ermelinda Freitas. As "verde" means green, the style refers to the tradition of drinking Vinho Verde wines while they are young.
Spasso Pinot Grigio and Spasso Montepulciano d'Abruzzo showcase new labels. Pinot Grigio is a dry and crisp white wine coupled with refreshing citrus and floral notes. The Montepulciano d'Abruzzo is a deep plum color, with intense aromas of spice and cherries, for a medium-bodied, smooth wine.
Effervescent with delicate citrus and melon aromas, Costa do Sol offers a soft-textured palate with well-balanced acidity and a crisp, refreshing finish.