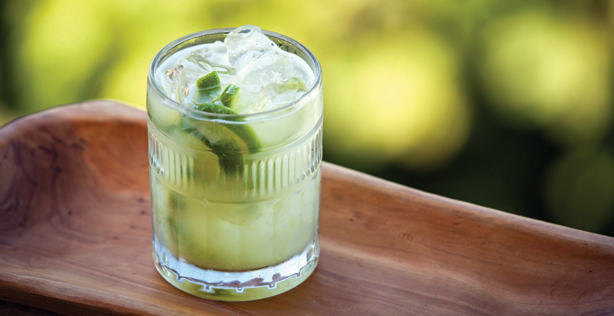 By Jack Robertiello
Legally it's own spirit, Cachaça aims again for American success
Will the third wave of Cachaça be the one that finally establishes the Brazilian spirit as a respected category in the U.S.? With the international media and sports attention focused on their home country, suppliers hope so, and are looking to establish its place not only as a tasty South American cousin of white rum, but also as a spirit with substantial ageability.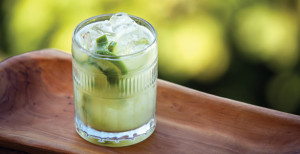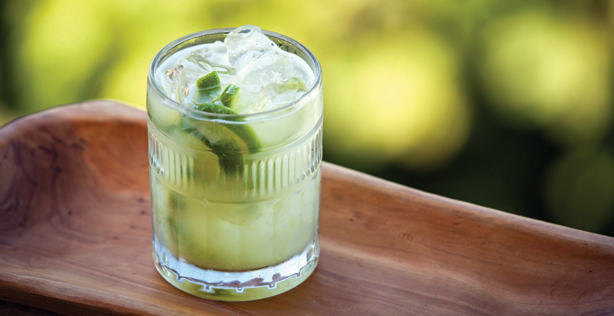 Cachaça, now legally defined in the U.S. as a sugar cane spirit produced in Brazil, is still a new beverage to most consumers here, if not to the trade. Large, industrial brands including Pitu, 51, and Ypioca, part of the first wave, have long been available but with limited awareness outside ethnic markets.
leblon "It's a new category and even country for a lot of people," says Steve Luttmann, CEO of Leblon, one of the most successful cachaças in the US. "But I've always said this is a marathon not a sprint. When I started 11 years ago, the barrier was clearly people thinking 'What the hell is that and how do I pronounce it?' Now everyone knows what it is, especially in the trade."
Getting "liquor to lips" is what will help expand cachaça across the country, Luttmann says, pointing out that the category is strongest on the coasts and in urban areas, and that major players like Total Wine have been helpful in making room for it. The brand has plans for an international charitable promotion hosting 50 events in a traveling program from May through the Olympics.
After the second wave—brands like Sagatiba, Cabana and Cuca Fresca, mostly unaged and targeted at cocktail bars—receded a few years ago, it left behind a handful of brands to expand the market, one of the key issues has been how to enlighten Americans that, beyond being the engine driving the refreshing Caipirinha, cachaça has a robust heritage of aged expressions.
A majority of cachaça sold in Brazil is aged with either oak or indigenous woods, says Dragos Axinte, CEO of Novo Fogo. In a recent competition in Brazil, 46 of the 50 judged best were barrel-aged, 30 in either French or American oak. Amburana, a wood traditional in the north of Brazil, accounted for five.
"If cachaça is going to be more than a niche spirit here, oak aged is the only way to succeed," he says. Oak is the most common wood used in southern Brazil, and while amburana and other exotic woods are also widely used, Brazilian laws limit the use of many endangered species. For one of Novo Fogo's aged expressions, coopers used wood from a derelict house. The brand now sells five cachaças, including Tanager–aged in repurposed oak barrels and finished in Brazilian zebrawood—and a series of single-barrel offerings.
Other brands are building on their US success and looking overseas as well. Organic Cuca Fresca will initially launch in several countries including the Netherlands, Germany, France, United Kingdom and Italy, with continuous expansion throughout 2017.
Like many other brands in the U.S., Avua, launched three years ago as a higher-end cachaça, is looking to bartenders for help as gatekeepers. "We've found that retailers looking to have a brand with a unique flavor profile are interested in it, but we're very much a bartender and craft enthusiast-focused brand," says Pete Nevenglosky, co-founder of the brand.
Going for Gold…
Placements in Whole Foods in California have helped raise their profile as well. But like others, he's also hoping for some leverage from the Olympics: "We see the Olympics as a reason to get behind the Brazilian food and drink category and we plan to activate with retailers, setting up displays highlighting the tie between cachaça and the Olympics."
Luttmann expects the aged expressions will help all brands. "There's now the Caipirinha and the aged sipping occasion," he says. "A lot of the newer brands have a more sophisticated approach, better quality and very well thought-out propositions coming to the market."
Tastings and basic education are essential to move the spirit off the shelves, says Nevenglosky: "The Caipirinha is an amazing cocktail, but what it hasn't done is get people to understand what cachaça is. It didn't create a conversation about the category. It's important that people understand how a sugar cane spirit fits on the shelf with rhum agricole, English-style, French-style and Spanish-style rums, and what the similarities and differences are."