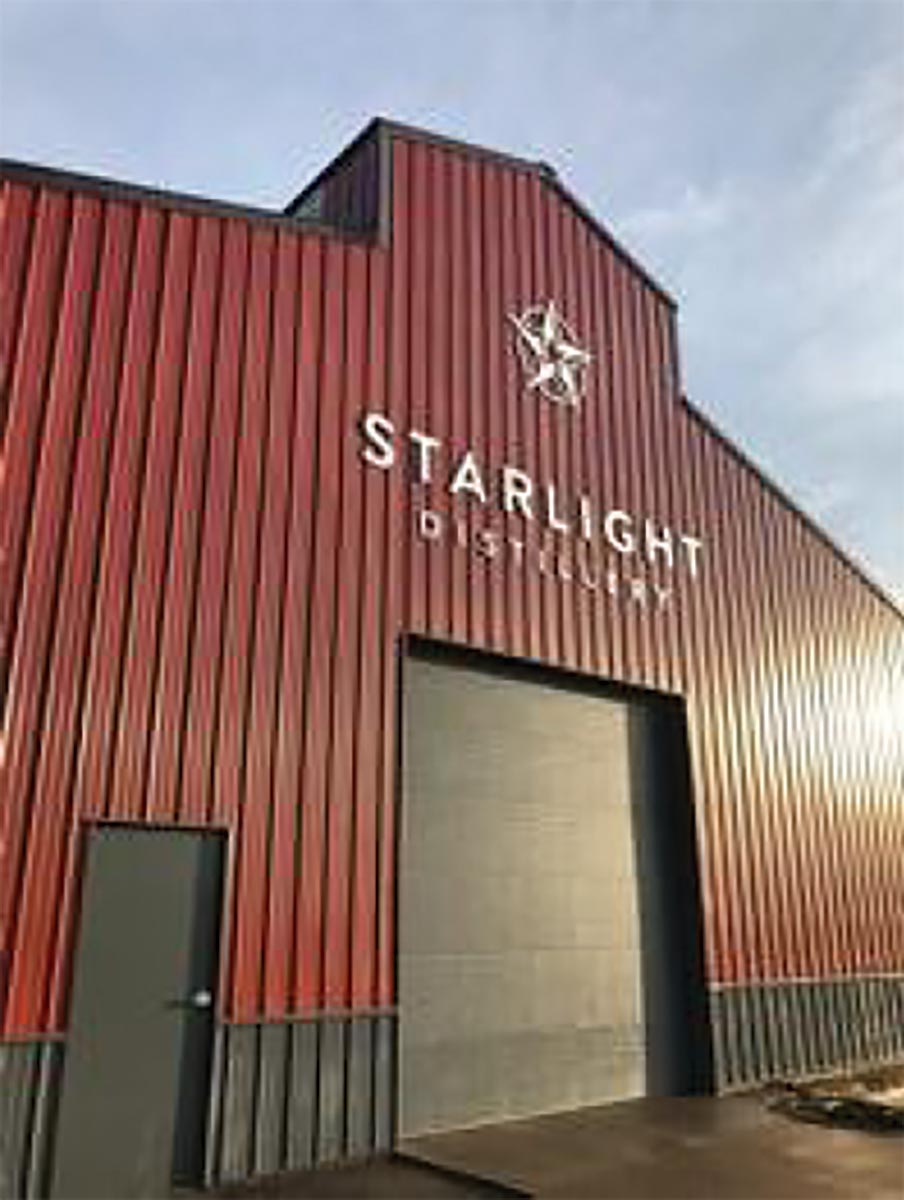 Brescome Barton officially launched spirits from Indiana's Starlight Distillery during a virtual sales meeting on Sept. 25. Starlight Distillery at Huber's Orchard, Winery & Vineyards traces its Southern Indiana farm roots back to 1843, when the family first immigrated to the United States, working the same farmland for more than 175 years. The Huber family produces farm-to-glass wine and distilled spirits from its 550-acre farm. Huber's had been distilling wine and brandies for its first 100 years in operation, with the distillery officially started in 2001. With proper aging, the first spirits were released in 2004. Master Distillers Ted Huber and Jason Heiligenberg craft the award-winning line of small-batch brandy, bourbon, rye whiskey and several liqueurs using local ingredients. Starlight Distillery is a part of Huber's Orchard, Winery & Vineyards. The property features Starlight Cafe, a farmers market, the winery, the distillery and underground barrel warehouse for visiting guests. Now available through Brescome Barton, its spirits include Carl T. Huber's Signature Indiana Straight Bourbon Whiskey, 31 Stars Vodka, Blackberry Whiskey and Starlight 1794 Gin.
Starlight Distillery's Dana Huber with Carl T. Huber's Signature Indiana Straight Bourbon Whiskey. Named after the grandfather of sixth-generation Co-owners Greg and Ted Huber, his signature blend of bourbon is comprised of 58% corn, 27% rye and 15% malted barley. The bourbon's whiskey is distilled in Huber's 80-gallon copper pot still from Germany and then transferred to 53-gallon charred American white oak barrels from three different cooperage companies and four different barrel styles.
Starlight Distillery offerings: 31 Stars Vodka is made from locally grown corn and distilled seven times, giving it a clean, rich and unique flavor, with a soft neutral sweetness on the finish and lingering sweet notes; Blackberry Whiskey, which comes from the "bramble fruits" grown on the Huber family farm, made with blackberry, a family-favorite bramble and whiskey distilled in a copper pot still; Starlight 1794 Gin is a brandy barrel gin made using the highest-quality botanicals available, including juniper, coriander, citrus, cubeb berries and cardamom, creating spicy nuances for cocktails; and Carl T. Huber's Signature Indiana Straight Bourbon Whiskey.