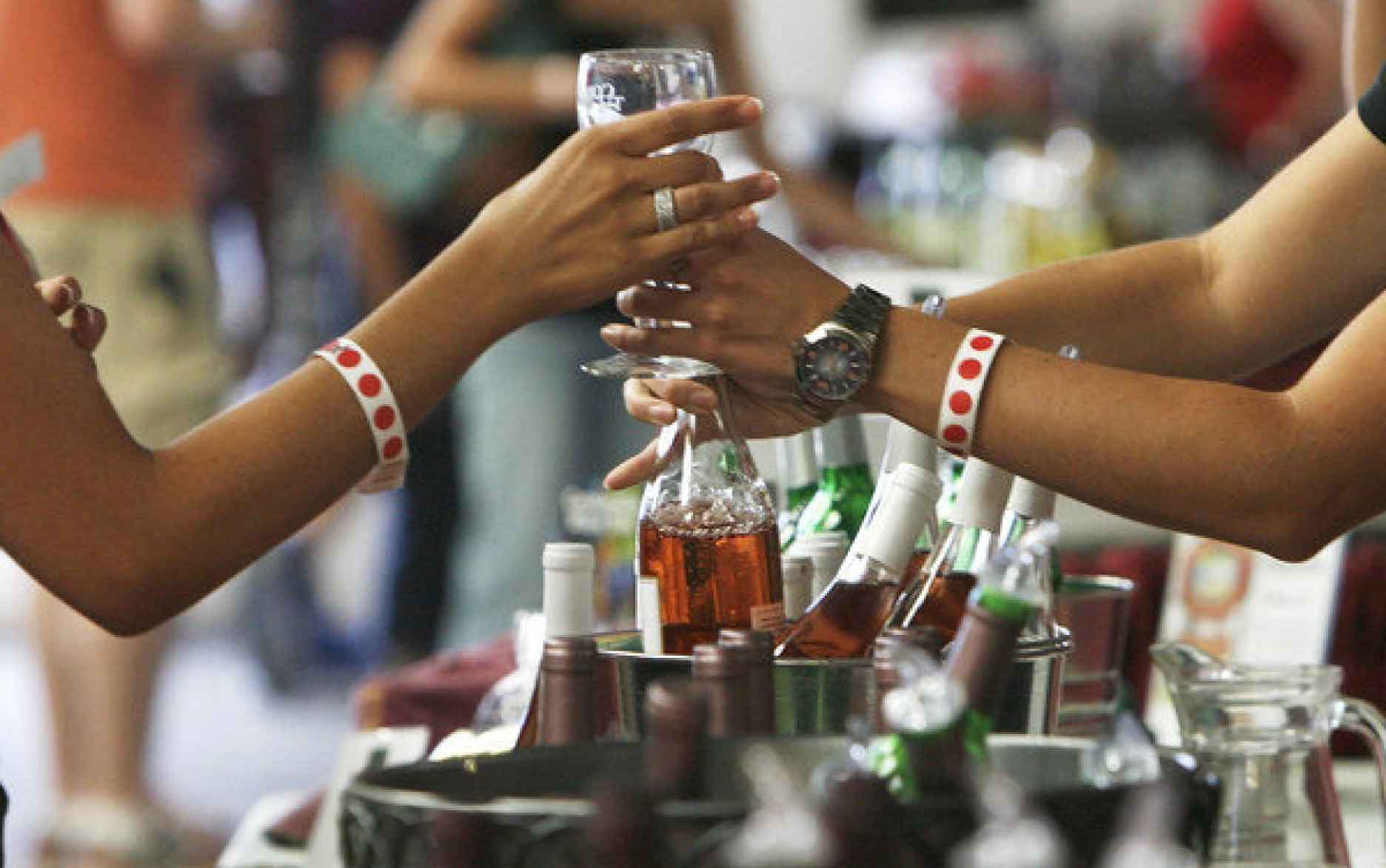 Summer Calendar Boasts Events and Tastings Chockfull of Fresh Fruit and Veggie-Infused Drinks
June 2012
By Lauren Daley
From Martini Mix-Offs to Craft Beer Fests and everything in between, this summer is chockfull of gala tastings—which means new hot products. And this summer, organizers said that means hard ciders, apple flavored beer, mulled fruit wines, and veggie- and fruit-infused cocktails—the fresher the produce the better.
"This year we have a whole section dedicated to cider. It's definitely the fastest growing market in the beer realm," said Ted Satinsky, organizer of The Madison Wine Exchange's 2nd Annual From Hops To Hope Charity Beer Festival. The event, held July 15 in Madison, Conn., will feature 45 venders and 200 beers and spirits.
"Cider is an ever-emerging market; there's always a new one coming out, and they all seem amazing," he said. "I'm really excited about Crispin."Satinsky likes the way Crispin makes their ciders: They use fresh-pressed apple juice from U.S. West Coast apples, with no added malt, grape wine or spirit alcohol. The ciders are smoothed with pure apple juice or natural sugar sources like organic honey or organic maple syrup, and contain no added colorants, sorbate or benzoate preservatives.
"Their Crispin Honey is a cider aged with organic honey and Trappist Ale Yeast, so it's unfiltered. It's amazing. Another cider I'm excited about is Crispin's The Saint, made with maple syrup," Satinsky said. "Original Sin by Cherry Tree is gorgeous; it's done with Ame
rican Heirloom apples and U.S. cherries. Angry Orchard has an Apple Ginger Cider that's spicy; it's insane," he said.
On July 28 and 29, the Goshen Fairgrounds in Litchfield County welcomes back the Connecticut Wine Festival, for its fourth year. Sponsored by the Connecticut Vineyard and Winery Association (CVWA), the festival drew a record number of attendees last year. "The Connecticut Wine Festival is a true showcase for introducing wine lovers to much of our state's home-grown offerings. said George Motel , Festival Chairman and owner of Sunset Meadow Vineyards.
The 6th Annual Shoreline Wine Festival will be held Aug. 11 to 12 at Bishop's Orchards Farm Market & Winery in Guilford, Conn. Bishop's Orchards own award-winning wines include White Apple Wine—a dry apple wine with a fresh, fruity bouquet and a hint of oak. Faulkner's Spiced Apple Wine is "an apple bouquet" aged and steeped with mulling spices. Happley ImPeared, a 50/50 blend of pear and apple ciders, fermented together and aged into a dry wine. Apple Raspberry Blush is a semi-dry combination of raspberry and apple. Adam's Apple is an apple cider transformed and fermented into a medium-bodied dessert wine.
Organizers of the "First Ever Wine, Beer, Vodka Tasting" in Wolcott, Conn. said they'll feature fruit-flavored moonshine— 90 proof alcohol with berries, cherries, grapes, peaches and strawberries.
On June 28, The Faith Middleton Food Schmooze Martini Competition will be held in Farmington, Conn. Some 36 mixologists and bartenders from around the state will compete for the Martini Crown. "Last year the winner made a "Bloodless Mary." They took vodka and infused it with cucumbers, celery, and carrots… Everything was fresh and awesome. It was amazing and I don't even like Bloody Marys," said organizer Amy Williamson-Motta.
This year's tentative entries include Whipped Peach Pie, Key Lime Pie, All Connecticut-Grown, Chocolate Cherry Bomb and even a flower-flavored drink: Wild Orchid. "I wouldn't doubt they use a real fresh orchid," Williamson-Motta said.
For beer, Satinski is excited about rye IPAs from Hebrew, Asskisser and Harpoon, Calvary Brewing, South Hampton, Dogfish, Goose Island and Brooklyn. Beers from Harpoon, Otter Creek, Overshores, Old Burnside, Cisco, Southern Pier, Cottrell and City Steam will be featured at The Chester Fair Wine and Beer Tasting on June 2, said volunteer Frank Kucharski.
Taste the sweet grapes of Rhode Island at these three events this summer:
Rhode Island wineries from the Coastal Wine Trail— Sakonnet Vineyards in Little Compton, R.I.; including Newport Vineyards in Newport, R.I.; and Greenvale Vineyards in Portsmouth, R.I.— will offer a taste of the grapes at the wine, Cheese & Chocolate Festival on June 24 at the Westport Fairgrounds in Westport, Mass.
The 3rd Annual Newport Wine Fest will be held Aug. 17 to 19 in Newport, R.I. Toast the summer away on Sept. 21-23 at The 7th Annual Newport Mansions Wine & Food Festival in Newport, R.I. at the Rosecliff & Marble House.