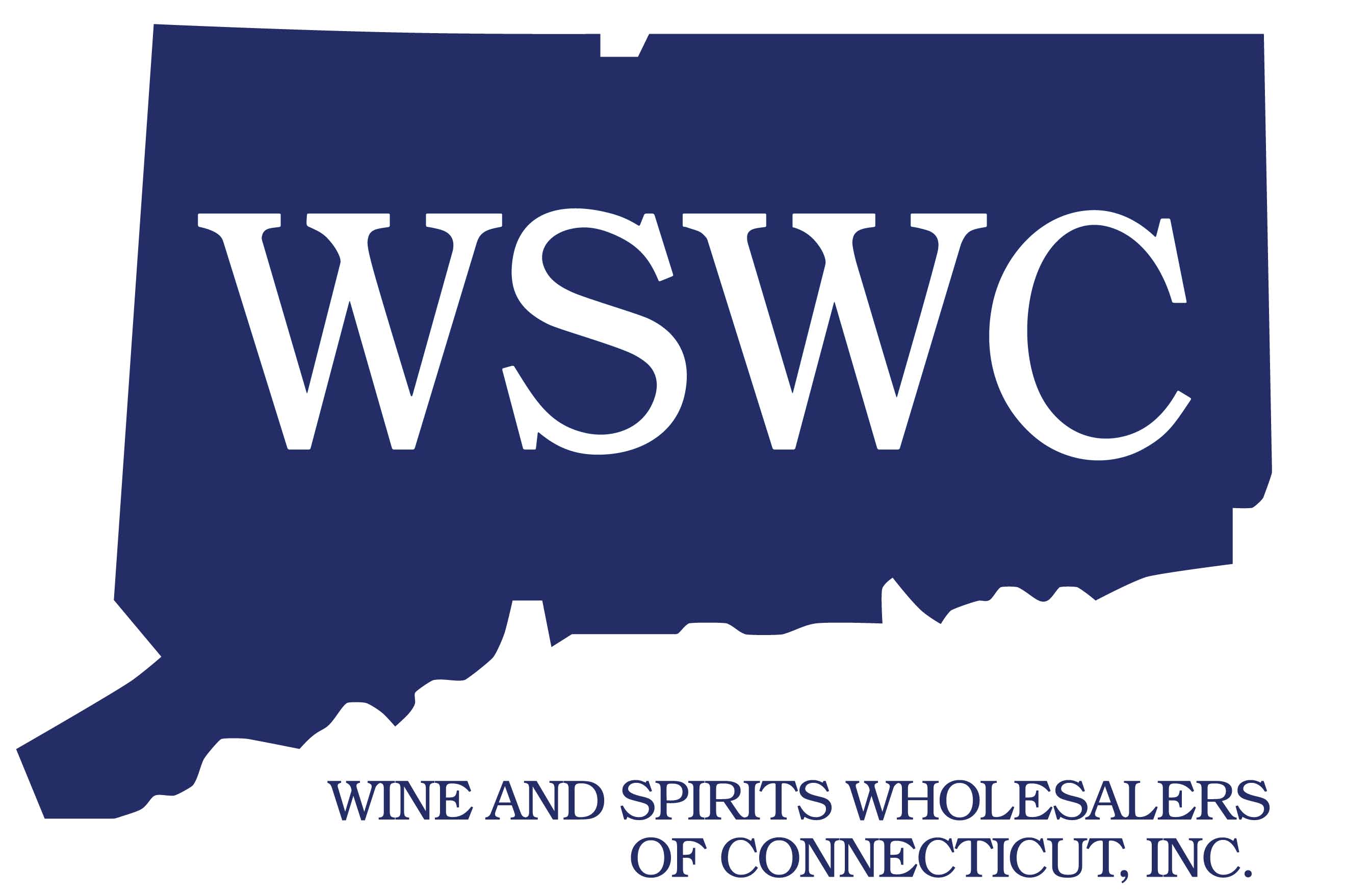 The Wine & Spirits Wholesalers of Connecticut, Inc. (WSWC) together with Mr. Christopher Piscitelli, Director of Judicial Affairs for Southern Connecticut State University; CT Consumer Protection Commissioner William Rubenstein; Jill Spineti, CEO, Governor's Prevention Partnership; Lt. Paul Vance, Connecticut State Police and WFSB News Anchor Eric Parker; announced the winners of the WSWC Public Service Announcement (PSA) Contest 2012 at an awards ceremony held in the Adanti Student Center at Southern Connecticut State University in New Haven in April.
Entrants are required to write, film, and produce a thirty-second television public service announcement (PSA) to raise awareness about the dangers of underage drinking. The theme of this year's contest is: Connecticut Parents DO Make a Difference…the role parents play in the prevention of underage drinking. The theme is one Lt. Vance said was a very important one for Connecticut parents to hear, particularly during alcohol awareness month. "Data show, again and again, that kids cite their parents as the leading influence over their decision to drink – or not to drink – alcohol. When you talk, they really do listen" said Lt. Vance. Thirty teams consisting of over 100 students from Central Connecticut State University, Eastern Connecticut State University, Western Connecticut State University, University of New Haven, University of Bridgeport, Sacred Heart University, and Middlesex Community College registered for this year's competition.
"The members of the WSWC are proud of the excellent work all of the entrants exhibited this year," said Peter Berdon, Executive Director of the WSWC. "Now in its fifth year, the high quality of the submissions shows that the contest has been successful in energizing the students and the state's universities in the fight against underage drinking. We look forward to continuing and expanding our partnerships with this contest and to do our part in combating underage drinking and drunk driving."
First place winner "Putting Parents into the Mix" was also presented with a Technical Excellence award. The award was presented by WSWC member Brian Lewis of Opici Wine Co. of CT.
The winning entries received prizes of $2,500 for first place, $1,500 for second place, and $1,000 for third place and technical excellence.
"Putting Parents into the Mix" winning PSA will air on Fox 61 WTIC-TV, NBC Connecticut, and WTNH-8 in spots sponsored by the WSWC.
"Congratulations to the winners of the PSA contest. This is a talented group of students who conveyed the winning message on the importance of stopping underage drinking," said contest judge and CEO of the Governor's Prevention Partnership, Jill Spineti "Their message needs to be repeated constantly – parental involvement will only increase the awareness of the risks of underage drinking. Thank you to Wine & Spirits Wholesalers of Connecticut for taking the lead in getting such an important message out to parents and students—I commend them for their work."
Now in its fifth year, WSWC created its PSA Contest to help combat underage drinking and drunk driving. The WSWC PSA Contest is one of several programs initiated by the WSWC as part of its community relations program. The WSWC is working in collaboration with The Governor's Prevention Partnership and other community stakeholders to achieve the common goal of reducing underage drinking. The contest is held annually and is open to any Connecticut college or university student; including any Connecticut residents attending college in another state.
About the Wine & Spirits Wholesalers of Connecticut
The Wine and Spirit Wholesalers of Connecticut (WSWC) represents Connecticut's family owned and operated wine and spirits wholesalers. The members of the WSWC are committed to ensuring that the best possible safeguards to prevent the sale of beverage alcohol to minors are in place and adults of legal drinking age consume beverage alcohol responsibly, while at the same time providing an efficient method of distribution which provides access to a wide variety of quality wine and spirits from all over the world.