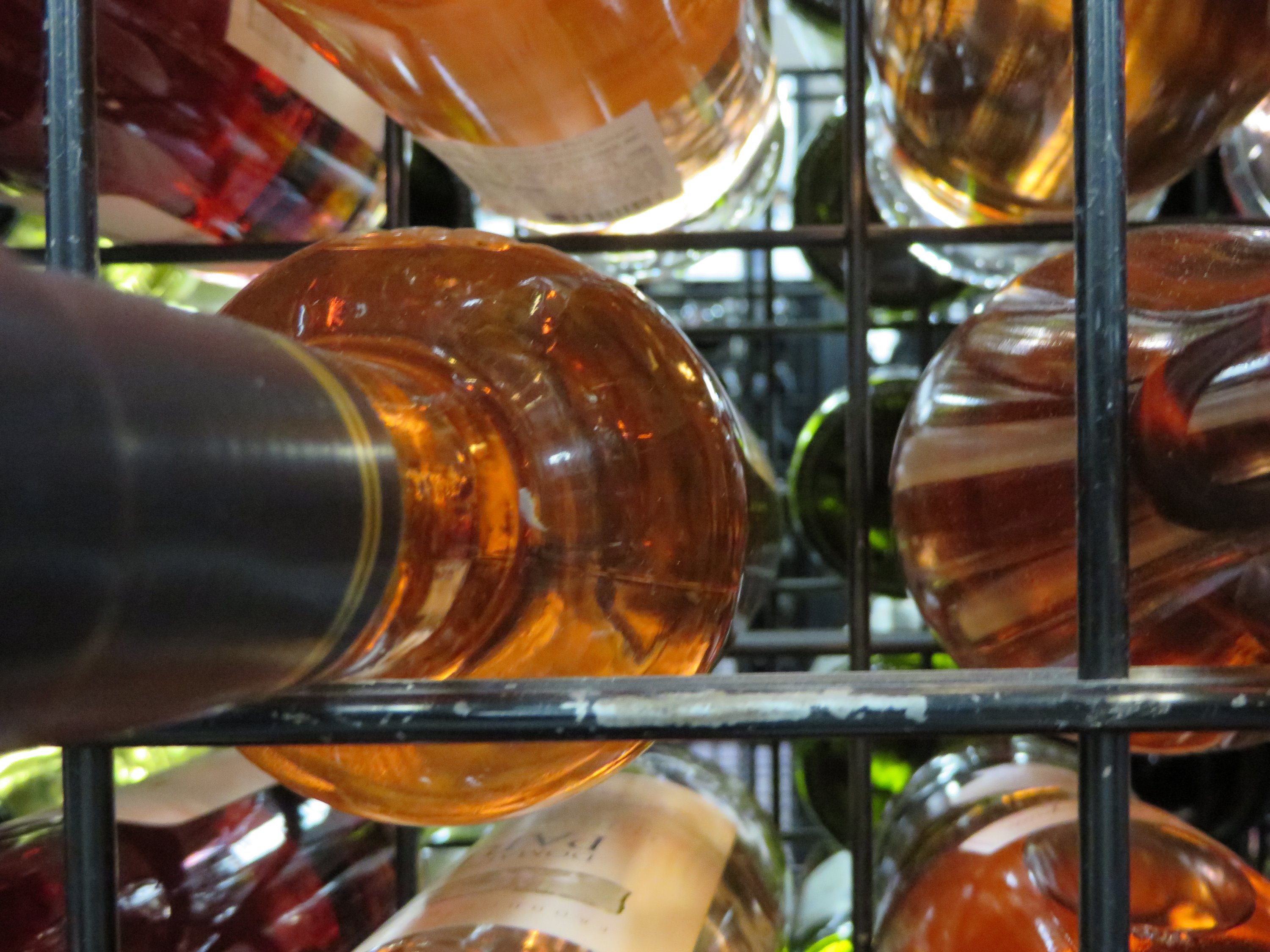 By Jonathan Feiler
I have the great pleasure of working at one the most beautiful resorts on the East Coast — The Ocean House in Watch Hill. The guests that we serve during our busiest four months of the year are extremely discerning. They are here to enjoy the fresh seafood, produce and meats that our shores have to offer. This is our opportunity as beverage buyers to bring in exciting summer wines that seem like they were made specifically for New England Cuisine.
After four summers as the wine buyer for The Ocean House, I have come up with a formula to keep the "thinking" out of my decision-making process and keep the customer and the food in mind. The formula goes like this: Food Friendly + People Friendly / Bottle Enclosure – Price = Home Run Wine.
I think that every operation can take those four elements and give a different definition, but here are mine.
•  Food Friendly: High acid, bright fruit, tons of minerality. This is going to work with most of my dishes: oysters, shrimp, tuna, chowder, grilled fish, etc.
•  People Friendly: Wine names that are easy to pronounce. Choose wines that are classic or off-the-beaten track but have flavor profiles any guest can get their arms around. Also, pepper in some local wine to show off New England. Guests want to learn about our area and it gives them a sense of place, and that is the overall goal, isn't it?
•  Price: Just the word "price" gets distributors, guests and buyers shaking in their boots, but we all know this is the most important element in the equation. Everyone's price threshold is different. Giving the guest a wide array of pricings, and some obvious values, will keep them coming back for that second glass or bottle.
•  Bottle Enclosure: Here is where I am going to get in trouble. Yes, I am a professional Sommelier — with a shiny pin on my lapel — and yes, I love cork enclosure; but in my high volume hotel I prefer a good screw cap or glass "T-cap." (And, I have just cut my potential for loss and gamble on a corked bottle of wine down vastly.) I can get wine into my guest's glasses quicker. The wine drinking public is getting used to Stelvins. I still want cork in some of my high-end wines, as it adds elegance and a perceived value to my guests, but if all things are equal…
There are some tried and true wines that guarantee success and work beautifully with New England summer fare. These wines include:
Albariño/Alvarinho: Whether the wine comes from Spain or Portugal (Vinho Verde), these grapes provide a crisp, mineral-driven wine with perfectly balanced citrus and orchard fruits that bring out the natural sweetness of many our crustacean friends. These wines are always very value-driven, found in abundance, easy to pronounce and more often than not, come in a screw cap.
Riesling (dry): I love Washington State dry Riesling for this summer. The wines are crisp with clean peach and dry honey aromas. They have great natural ripeness, which makes them food friendly and easy drinking (people friendly), they pair excellently with crab and lobster, generally are presented in Stelvin and you can't beat the pricing.
Chardonnay (Local!): I don't need to preach the value of eating local/drinking local to anyone reading this, but I think many of our guests are hesitant to try RI/CT wines.  There are some amazing wines being crafted in our area. I am a huge fan of Chablis, and I think that local Chardonnays, when made well, can stand up next to it. They are mineral-driven, with soft oak and bright apple aromas and flavors. They are a match made in local food heaven, priced well, very consistent and best of all — it gives my guests a sense of place.
Rosé: These great wines are growing in popularity every year. I love the wines that have the strawberry and watermelon flavors, and also have aromas and flavors of fresh-picked herbs and green vegetables. Rosés from France are a favorite, but for a real value, I turn to Spain. They are less expensive, many come in screw caps, have names that can be pronounced, and are awesome with grilled oysters, ramps (green onions), many richer fish dishes as well as on their own as an aperitif.
Gamay: Beaujolais is made for summer. It has a lot of the same quality as Pinot Noir without the price tag. The fresh fruit/bubblegum, smoky flavors make it a great pairing with anything off the grill. It can be served with a slight chill for those hot days. They are also a great alternative for red wine drinkers who don't want to drink a full-bodied red, but aren't quite ready for a rosé.  They are also easy on the palate and the pocket book.
There are so many great wines that compliment New England spring and summer cuisine. No matter what your formula for success is, the important part is that we provide our guests with wines that they are comfortable with, pair well with our food and will make them come back for more.
Jonathan Feiler is the director of wine education and head sommelier at the award-winning resort, Ocean House, in Watch Hill, where he oversees the wine and beverage program for the entire resort. Follow him on Twitter @OHSommelier or on Facebook @OH Sommelier.