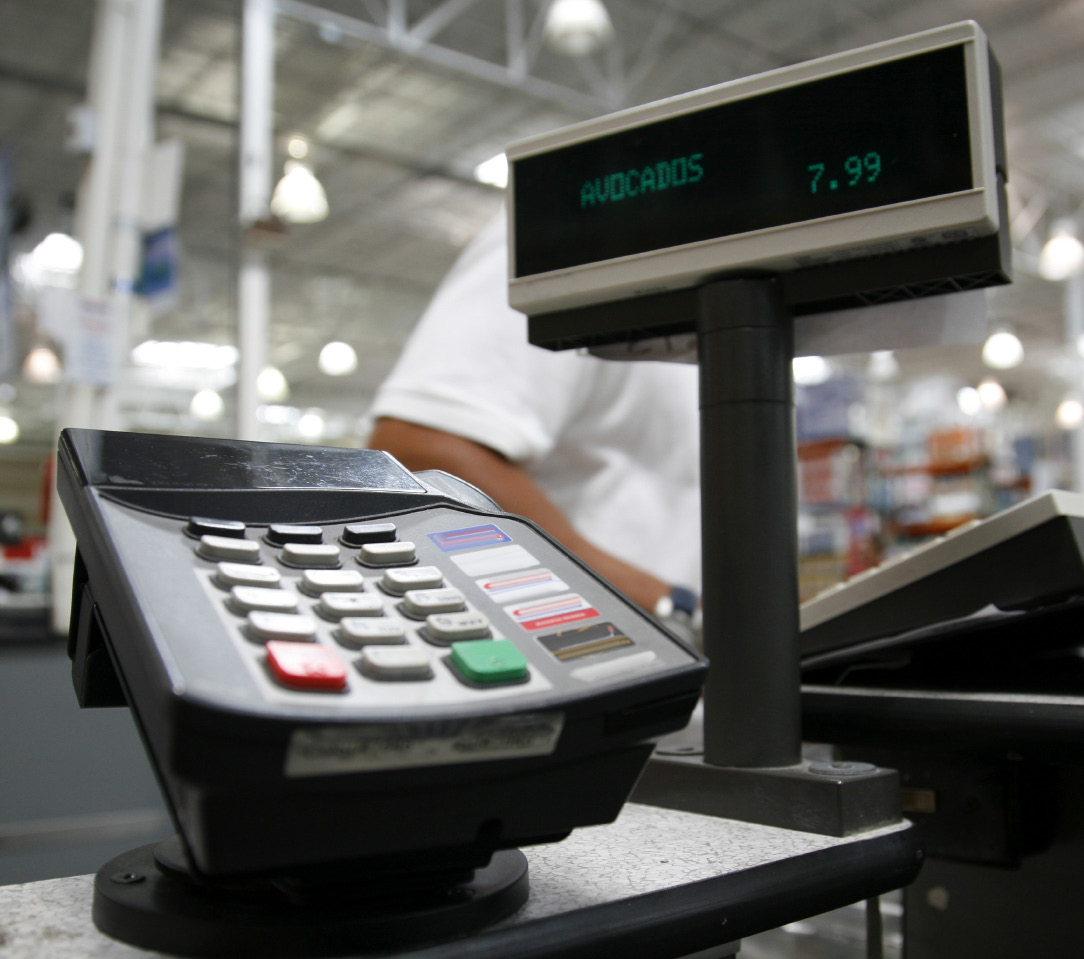 Two Sides of the Debate See Numbers Differently
By Lauren Daley
Nearly 15 months have passed since Connecticut Gov. Dannel P. Malloy allowed Sunday sales of alcohol in the state, and preliminary June numbers prepared by the state's Department of Revenue Services show that the volume of alcohol sold has increased by nearly 3 percent, but the total excise tax brought in from alcohol sales has dropped by 1.8 percent.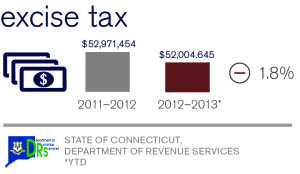 The preliminary DRS statistics for June, put out by Commissioner Kevin B. Sullivan and prepared by the Tax Research Unit, show that the total excise taxes brought into the state from alcohol sales in as of June 2012-13 was $52,004,645.46, compared to the 2011-12 June total of $52,971,454.74—a net loss of 1.8 percent. The 2013 fiscal year numbers were not yet available as of press time.
The excise tax is the tax paid by distributors; the sales tax is paid by consumers. DRS tracks excise tax only. Sarah Kaufman, a spokesperson for the DRS explained in an e-mail that "alcohol is taxed on volume and sales tax on price. Since many package stores and other retailers who sell alcohol also sell other merchandise, we can't separate the sales tax on alcohol purchases from the sales tax on soda or cigarettes that they sell."
However, according to DRS statistics prepared in April, the total volume of alcohol sold in 2012-13 was 45,523,669 gallons, up nearly 3 percent from the 44,256,755 gallons sold in 2011-12. The volume of beer, which can be sold at grocery stores and package stores—was up nearly 3 percent; the volume of kegs of beer was up 4.52 percent. The total volume of liquor and wine, which can be sold only in package stores in Connecticut, was up, as well. Distilled liquor volume was up 5.04 percent. The volume of alcohol in excess of 100 proof was up 15.72 percent. The volume of sparkling wine was up 1.99 percent.
Different sides of the hotly-debated Sunday sales issue have different takes on what these numbers mean:
According to a press release issued in May by Commissioner of Revenue Services Kevin B. Sullivan, the increase in alcoholic beverage receipts "is directly related to Governor Malloy and the State Legislature taking action last session to allow Sunday sales." The 3 percent volume increase equates to $1.3 million in additional excise taxes, the release stated. "Sales of distilled spirits, which can only be purchased in Connecticut package stores, increased by more than 5 percent," the release states. "Eliminating the ban on Sunday alcohol sales brought Connecticut in line with the majority of states."
Carroll J. Hughes, executive director and chief lobbyist for the Connecticut Package Store Association is more concerned that tax revenue is down. Hughes said, "We have done no business because of Sunday sales. None. It's just spread out over two days. There continues to be a loss of business overall to the liquor industry in Connecticut," he said.
As for volume, Hughes said, "You don't know what (price) products are selling for in the market place. Bottle prices vary. What's concerning is that 1.8 percent loss in excise tax in the last fiscal year. That's a significant amount."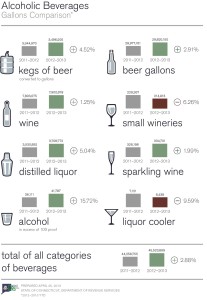 University of Connecticut Economist Stan McMillen, who was a member of the Governor's Competitive Alcoholic Liquor Pricing Task Force last year, said the numbers don't point to a clear winner in either direction. McMillen explained, "There is no way to pinpoint how much of any of these statistics is due directly to Sunday sales of alcohol, because the (DRS) statistics aren't broken down to days of the week. So any conclusion is pure speculation… In the release, Sullivan says they're up by 3 percent, but I'm not sure that's from Sunday sales."
McMillen said, "I find it hard to believe that Sunday sales reduced total sales. I would attribute that more to industry shifting—some (package) stores opened Sunday, some closed, some seven days, some six. So it's hard to separate out the effect of Sunday sales on these numbers."
Only about half of the state's 1,150 package stores have chosen to open on Sundays, according to Hughes. He said that package stores "spent a total of $6.5 million in labor and utilities to keep their stores open for an additional 55 days a year." He said he arrived at that number through a survey of liquor stores in the state.
One thing is for sure: Supermarkets have absolutely benefitted from Sunday sales, said Stan Sorkin, president of The Connecticut Food Association, which represents about 300 supermarkets statewide. He said beer sales are up 20 percent in supermarkets on the state border and eight percent inland.
"Anecdotally, we've heard that (supermarket owners) are very pleased with the change in the law. In addition to beer, they're selling products that complement beer, especially at holiday times. (Sunday sales) are keeping people in Connecticut, especially near the border. We're pleased."
On May 17, 2012, Connecticut Gov. Dannel P. Malloy signed into law the long-debated state bill allowing Sunday sales of alcohol in a ceremony in Enfield. The Sunday sales controversy, which had been raging between small business owners and state law-makers for years, ended shockingly quickly, with a 70-minute debate after which the state Senate approved Sunday alcohol sales in supermarkets and package stores from 10 a.m. to 5 p.m. and on Monday holidays.
The ruling immediately created two camps: the big box supermarkets and state-border package stores, some of whom wanted Sunday sales for years, and the small central Connecticut stores who said opening Sunday would, at best, spread sales over two days, and at worst end up costing the stores in electric bills and employee paychecks.
Jay Hibbard, a spokesman for the national Distilled Spirits Council of the United States, also pointed to the volume increase as a good sign for Sunday sales. DISCUS had testified consistently in favor of Sunday sales in Connecticut and around the country. "The CPSA predicted that Sunday sales would results in the closure of hundreds of package stores…Every statement that there was any doom and gloom has been proven false," Hibbard said. "The sky will not fall."