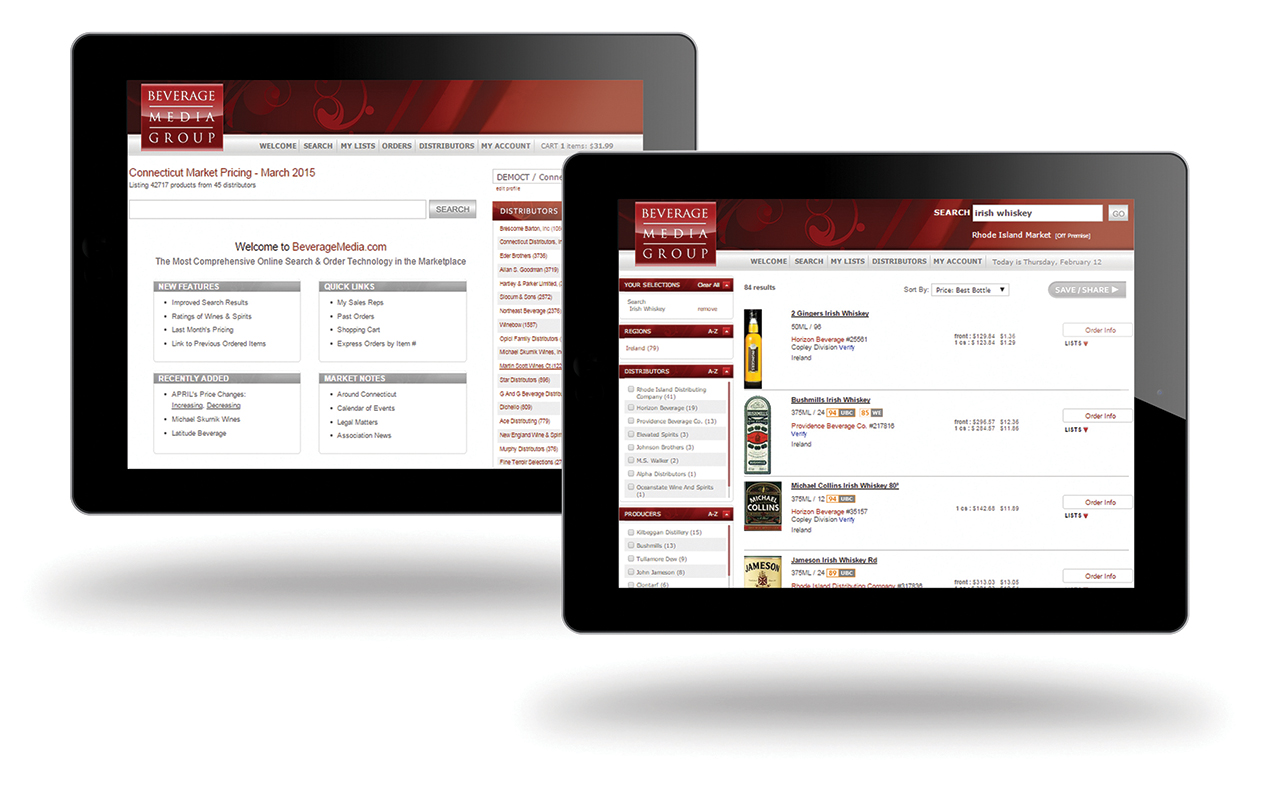 By Ian Griffith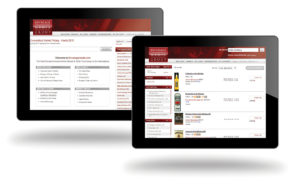 It was three and a half years ago that we at Beverage Media, along with the team at The Connecticut Beverage Journal, celebrated order number "one million" being placed online by a Connecticut liquor store with one of its distributors. Now, we are just months away from processing order number two million.
There were $350 million in orders placed online last year via the trade-only site, primarily from the price posting states of New York, New Jersey and Connecticut. Online ordering in the alcoholic beverage industry is becoming a normal part of the business for many retailers, restaurants and bars, as well as wholesalers, as adoption continues to grow at a healthy pace.
This year, a New York distributor received more than $10 million in orders in a single month from more than 400 accounts, a new milestone in the scale of business being conducted online. While these sales figures show impressive growth, the majority of accounts on the B2B platform don't place their orders online.
Less than half the stores and about a quarter of the restaurants that are regular users of the website use it for placing orders. Other retailers may be avid users of the website, logging in every day, but they prefer to give orders directly to their sales reps. Some sales reps encourage this, while others are happy to have the account place their orders where and when it is most convenient.
The difference between selling and servicing a reorder is becoming clearer.
With a million searches placed on the website each month, members of the drinks industry in major national markets rely on our website for current information about wholesaler listings and pricing. Spirits account for about 40% of the searches, while wine accounts for most of the rest. California wines are the most searched products by far, outpacing Italian wines by more than 2:1.
The next categories to feature prominently in searches are vodka, imported sparkling wine, French wine and tequila. Monthly trends show that searches for French wines spike in April, while California wine dips in July.
Of the thousands of retailers using the website every week, the split by on- and off-premise users is about even. Meanwhile, sales reps and brand managers now represent an equally active group online. Sales reps love to have the answer to every question that a retailer asks, and often that can include being able to answer who carries a product that's not in their portfolio. It keeps the discussion going and sometimes that leads back to one of their products.
Sales reps also take advantage of the tools for sharing product information with their accounts by building sell sheets and sharing email links back to the website.
This coming year, the network will be turning on the shopping cart in markets where pricing is not transparent; it is either finalized by the sales rep or the order board. It will be interesting to see the extent that online ordering grows under these conditions.
A goal is to make our offerings accessible and easy for our subscribers and wholesalers' sales teams – and their accounts that are not yet signed up.
Short video tutorials are available to walk users through the basics of search, shop and order. As passwords are included with every individual subscription to log-in (and it is the same password to download the companion iOS app where available), just click on "Video Tutorials." Choose your topic of interest and begin.
Comprehensive access to online product search and pricing is an expectation for the younger generations of buyers who grew up on the internet. Building a search and shopping experience that meets the current and futures users' needs has become our business.
For more information on these services, the iOS ordering app in available markets, salesforce use with Pocket Advantage, or get a password, contact us at 203-288-3375. Live demos are also available.
Ian Griffith is Vice President, e-commerce, Beverage Media Group, the leading business-to-business communications system for the promotion, distribution, and marketing of beverage alcohol products both online and in print.