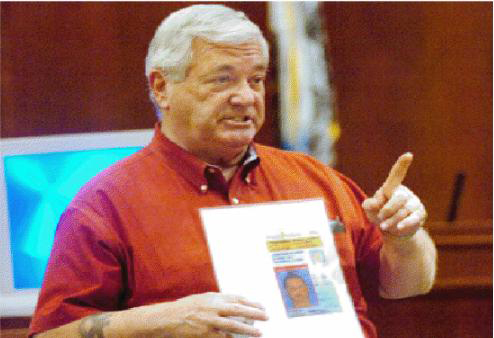 Q&A: With Frank Faubert of Server Training On Premise (STOP)
By Liz Boardman
Frank Faubert has held a liquor license in Providence, R.I. for 29 years. He's also the president of STOP (Server Training on Premise) and has certified more than 60,000 servers of alcohol in Rhode Island, Massachusetts, New York, and Connecticut. Faubert had a chat with The Connecticut and Rhode Island Beverage Journals recently.
Q: What do you think of Connecticut Gov. Malloy's proposal to extend liquor sales to convenience stores and grocery stores?
FF: Liquor stores will press it – they won't want the competition. And the neighbors will go crazy. But most kids get alcohol out of their parents' house. It could also bring in more money through licensing fees, but it will hurt liquor stores.
Q: If the law passes and you were training those convenience store employees, what would you tell them?
FF: In a bar, we have a lot of time to observe. In liquor stores, nobody is in for more than three minutes – they get their beer, their numbers, and cigarettes. You don't have time to treat them as guests.
Q: With that little interaction, how do you tell if someone shouldn't be served?
FF: Gauge the way they walk, notice if they are reeking alcohol, watch how they are reaching for their money. It's no more than you're doing when you're driving down the street – watch your surroundings.
Q: Do you think convenience store workers, who are also selling gasoline, lottery tickets, bread and milk, and whatever else, can add that into the mix?
FF: I stand there and watch those kids work, and I think they will catch it. They already deal with cigarettes – [those customers] are adults at 18, can purchase cigarettes at 18, but they have to ID up to 27.
Q: In Rhode Island, sales tax is 7 percent, but there's an extra 1 percent – for a total of 8 percent – on meals and beverages. Gov. Chafee proposes increasing that by 2 percent – to 10 percent on meals and beverages. What do you think?
FF: All the idiots in Rhode Island are running around saying it's a two-cent increase. It's not. It's 25 percent more. This will impact gross sales, the value of liquor permits, and what restaurants pay in taxes. If it was just "20 cents on a pizza" [as Chafee's supporters are framing it] it would be no problem – but it's 25 percent more on just meals and beverages, and 30 percent more than anything else in the state. You have a slightly growing industry that is hanging on and you want to punish them?
Q: If it passes, do you think customers will take the increase out of their server's tip?
FF: They will absolutely tip less. Unless they are very rich, they have a set budget for entertainment – $50 or $100 for the weekend. They have to pay for the meal. If they used to tip a generous 20 percent, now it's 15. If it was 15, now it's 10.
Q: When you are training in restaurants, what is the toughest thing for servers to learn?
FF: Pre-gaming. The game now is to drink half a quart of vodka at 8:30 p.m., order one drink in a club at 9 p.m., and be trouble by 9:30 p.m. There is a 20-minute interval when they don't seem impaired, and after that, you have a big problem on your hands. In blue-haired joints, the guests are self-medicating. They think it's okay to take their meds and then drink. And – I'm 71 – we still think we can do what a 25-year-old can do. Where is the personal responsibility? You didn't tell me about the pint you had before you came in. You didn't tell me about the Oxycontin you took for your bad back.
Q: What has changed in bar and restaurant service?
FF: The free pour – by eye – is now a controlled pour. That's good. You make a profit and you're not going to overload somebody. You don't want somebody overloaded, thinking they had two drinks, when they really had four. You can dispense in a reasonable manner, but what is reasonable? Two Manhattans is not "two drinks."
Q: Could government play a bigger role?
FF: Just because they ordered doesn't mean they are entitled. But you can't go back and pass a law that limits them to one drink an hour. Bars and restaurants have payrolls to meet, and the  responsibility has to go back to the drinker. Let us know to make your drinks light – I'm a lightweight and I know it. But you can't legislate society – "don't have evil thoughts" – yeah, right. Drunk driving – the government changed [the legal BAC limit] from .10 to .08 and that slowed people down. They aren't drinking less, but they are drinking at home more. You are not going to stop people from drinking. For people who drink and drive, some really abuse it. After three DUIs, they really shouldn't have a car.