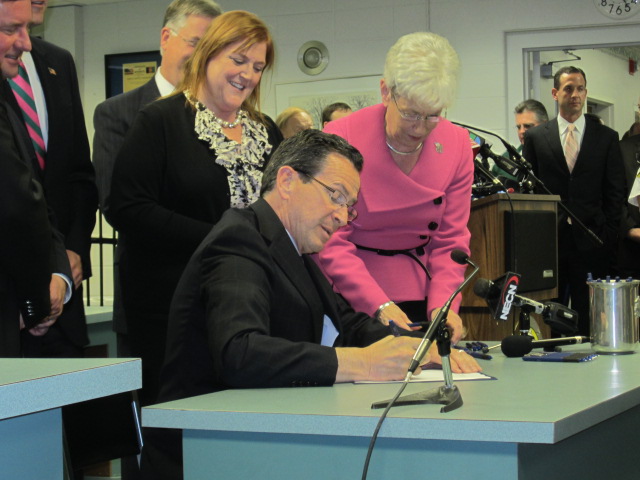 Malloy Approves Law while Mom-and-Pops Balk
By Lauren Daley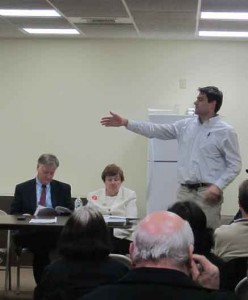 Like it or not—and most small packages stores don't—Sunday sales came to Connecticut. The state Senate voted 28 to 6 to approve Sunday alcohol sales in supermarkets and package stores in April. The measure went to Gov. Dannel P. Malloy, who signed the bill into law as the original proponent of Sunday sales, with a start date of May 20th.
"Indiana will be the only state in the nation to ban Sunday Sales. It's a measure that's long past due and a good first step to making our state's package stores more consumer friendly," Malloy said in a statement. "Our current laws have cost Connecticut businesses millions of dollars as consumers have flocked over our borders in search of more convenient hours and lower prices. Like many other initiatives I've put forward since taking office, this bill has a simple focus: making Connecticut competitive once again," he said.
The Sunday sales controversy— which had been raging between small business owners and state law-makers for years— ended "shockingly" quickly, with a debate lasting only 70 minutes, according to The Hartford Courant. The new bill allows consumers to buy liquor on Sundays from 10 a.m. to 5 p.m. and three key holidays – Memorial Day,
July 4, and Labor Day. It also allows stores to sell one item per month under a limited price-discount—as much as 10 percent below cost. Besides alcohol sales, the bill calls for expanding the amount of snack foods that can be sold in the package stores. The stores will now be permitted to sell olives, cheese, and crackers.
All six negative votes came from Republicans. Two Democratic senators were absent from the vote, according to The Hartford Courant. According to the state's Office of Fiscal Analysis, Connecticut looks to gain $5.2 million per year in revenue. Consumers crossing the border for alcohol when Connecticut stores are closed represent an estimated $570 million in lost revenue, they said. But opponents dispute these figures, saying they're unsure opening on Sunday will truly rake in this much money—many store owners say it will only spread Saturday sales over two days.
Carroll J. Hughes, a longtime lobbyist for The Connecticut Package Stores Association has vehemently opposed Sunday sales for years—but this year, the CPSA had to concede to Sunday sales hit to avoid worse hits, he said.
"We accepted the Sunday sales. And for doing that, the much more serious issues that were in the bill essentially went away," Hughes told The Beverage Journal. "Those other issues would've destroyed package stores. Destroyed them. We would've lost 7,000 jobs and 800 stores. At one point, we were facing (laws that would've allowed) any shopping center to have a package store. We would've had every gas station selling beer. No one could survive in that atmosphere," he said. "We came out for Sunday sales and part of our good-faith effort resulted in major successful outcomes on other issues. It's someone else's turn to make major industry changes, not package stores."
Sen. John Kissel told The Hartford Courant, "I've got to give Carroll Hughes and the package stores association credit. They deserve an awful lot of credit for offering that olive branch to us."
Malloy's January package called for sweeping changes in how alcohol is distributed and regulated in the state. However, legislators cut back most of Malloy's proposals and decided to create a 15-member, bipartisan task force to study the deregulation of pricing in the