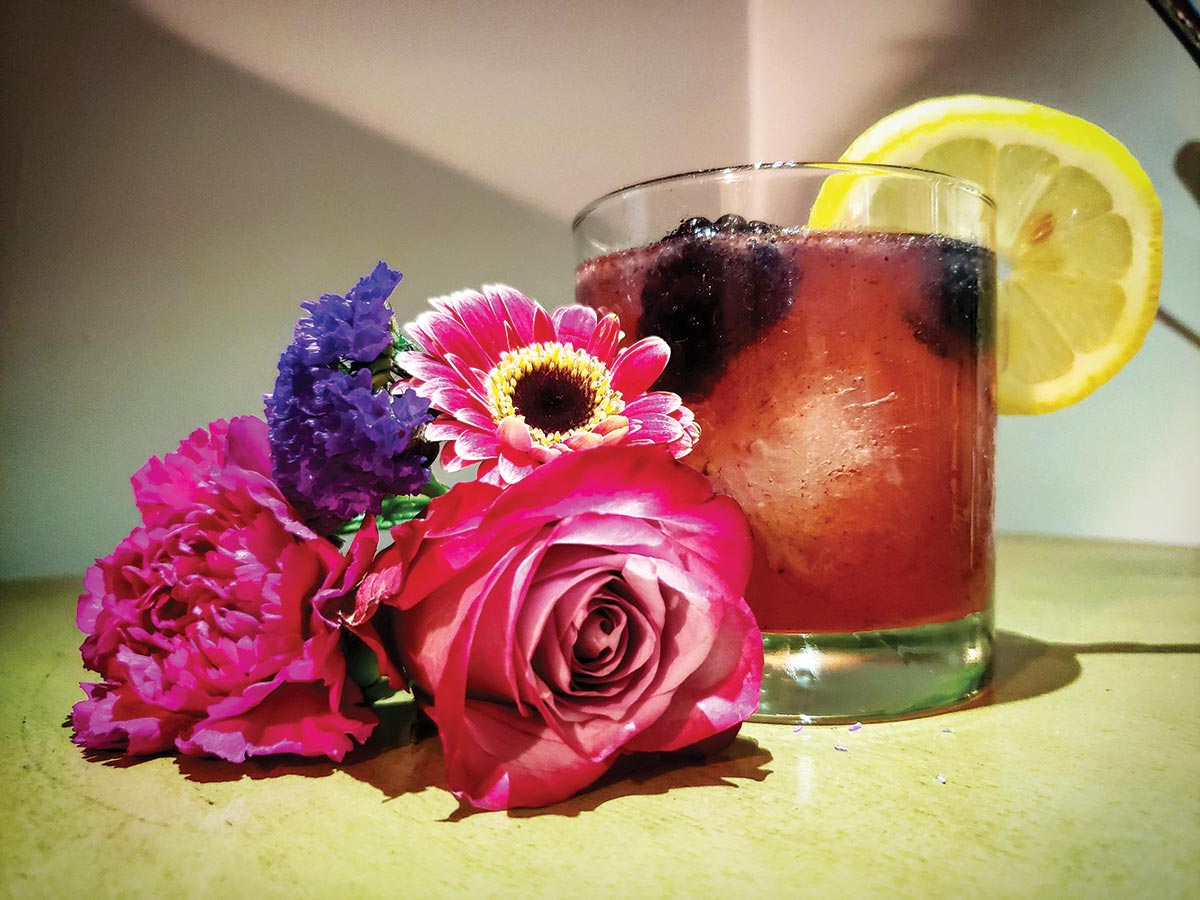 The Beamhouse
917 New London Turnpike
Glastonbury, CT
Located in the historic Tannery building in Glastonbury, The Beamhouse celebrates "finely crafted fare" highlighting both modern and traditional elements, an idea that can be seen in its architectural design and reflected in its food and beverage offerings. Guests will find an array of small plates, salads and wood-fired pizzas to enjoy with a wide selection of craft beer, cider, wine and an ever-changing variety of specialty cocktails. During the state's COVID-19 safety shutdown, the kitchen and bar team put together creative cocktail kits and brunch to go and sold growlers with takeout, messaging customers that "we're in the lab dreaming up delicious new dishes and cocktails to roll out when we reopen." Even from home, Beamhouse bartenders were whipping up new tastes, including Stephanie Anderson's summertime sipper.
Bartender: Stephanie Anderson
Cocktail: Summer Thirst Trap
Ingredients:
» 2 oz. Hendrick's Gin
» .75 oz. Lemon juice
» .75 oz. Apricot simple syrup*
» 3 Blackberries for garnish
» Lemon for garnish
Method: Combine all ingredients in a tin (don't muddle blackberries), shake with ice, double strain over fresh ice into a rocks glass, and garnish with a lemon wheel and blackberries.
*Apricot simple syrup: Combine 8 oz. water, 8 oz. sugar and 4 chopped apricots in a pan over heat and let simmer until apricots get soft. Remove from heat and let cool before straining into a container.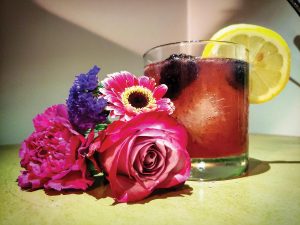 Bartender Stephanie Anderson created the Summer Thirst Trap, featuring Hendrick's Gin and complementary warm-weather flavors of lemon, apricot and blackberries. "I am so excited to get behind the bar again with the amazing bartending team at Beamhouse. In the meantime, I created this delicious cocktail with crisp, refreshing flavors to enjoy on these summer days."