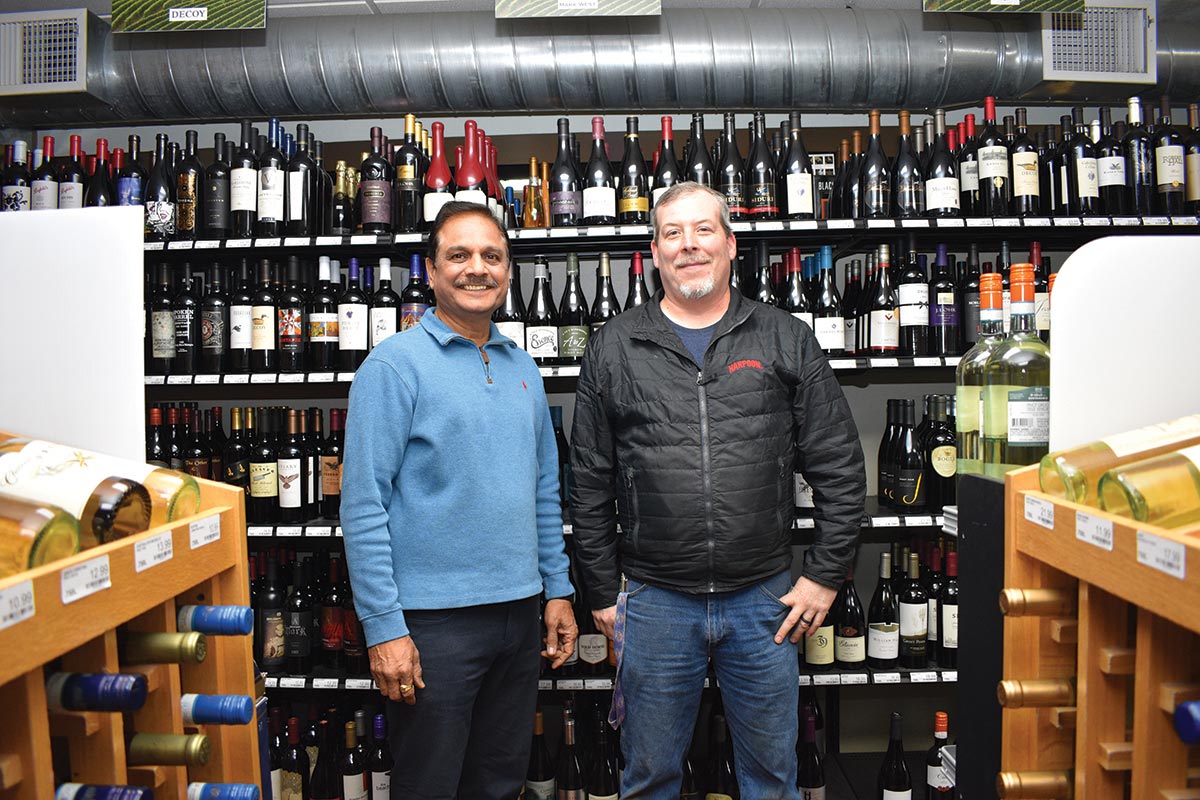 Quaker Lane Wine & Spirits
4020 Quaker Lane
North Kingstown, RI
Square footage: 1,600
Years in operation: 7
By Sara Capozzi
Customers of Quaker Lane Wine & Spirits are often surprised when they see the inside of the store for the first time, according to Manager Mark Keenan. The unexpected variety of products and brands that can be found within the shop's 1,600 square feet can feel like a discovery. "Every little square inch is pretty much accounted for here," Keenan said.
There is a little bit of everything for shoppers, who will find popular and rare spirits along with both value and high-end wines, plus an extensive craft beer selection, which the store has gained a following for specifically.
In-demand brews from Rhode Island-based brands include Whalers Brewing Company, Foolproof Brewing Company and Smug Brewing among them. Double IPAs are a popular pickup, but more customers "are starting to gravitate toward sours," Keenan said.
"Every week we're buying new beers, new crazier things. For such a small store, we turn over so much craft beer. When [Owner] A.J. [Patel] first took over, everyone considered us a domestic store and then people walk in … they always thought they'd have to go to the [big stores] to find a good craft beer but now they come here." The popularity of social media apps like Untappd – where customers post, rate and find the beer they drink – gives the store further visibility.
Also sought after at Quaker Lane are white wines, such as pinot grigio and sauvignon blanc, especially in the warmer months. Popular big-selling brands include Barefoot and Yellowtail, with acclaimed offerings such as Napa's Mount Veeder Winery and Far Niente among store selections.
Keenan said Tito's Handmade Vodka and rums such as The Kraken and Sailor Jerry Spiced Rum are customer favorites for frequently purchased spirits. Quaker Lane's selection of whiskies and Scotches are a draw, especially for customers seeking out harder-to-come-by releases such as Pappy Van Winkle.
Quaker Lane saw a gross sales increase over the last year of 45%, which Keenan attributes to both selection and pricing. "People are smarter today," Keenan said, referencing apps where shoppers can check for popular pricing. "They do their homework; they're smarter with their money."
During a time when COVID-19 protocols are necessary, the store has taken increased precautions to sanitize and keep guests safe, yet the same level of personalized customer service remains. A pre-pandemic convenient stop for people visiting well-known local eateries and those who are on their way to fish at one of the area's parks, business has remained steady throughout spring and into summer regardless.
"I think having a smaller store you have more of an intimate line with your customer versus the big-box stores where I think you don't get to spend as much time knowing who the customers are," Keenan said. "I know my customers, [many] by name, I know what they like to buy. I think they like that more personal touch … I think that's a nice thing that you get to know people and [what they like] buying."
Photos for this article were taken prior to the COVID-19 pandemic.