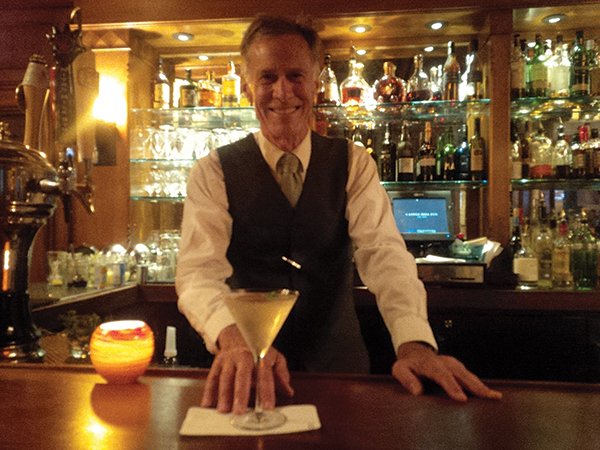 The Castle Hill Inn
590 Ocean Drive
Newport, RI
The Castle Hill Inn is a historic mansion built circa 1875. The Dining Room at Castle Hill Inn is a Forbes Four Star award-winning restaurant that boasts more than 800 wines and plenty of seasonal, creative cocktails.
Bartender: Anthony Spates
Cocktail: More Champagne, Peas (A pea-and-mint-infused vodka, topped with bubbles)
Recipe: 
Step One: Mix
20 oz. Sobieski Vodka
8 oz. Dolin Dry Vermouth
2 oz. fresh mint
6 oz. simple syrup and lemon zest
Use a food processor to slightly break up 10 oz. of frozen peas. Add to mixture. Let soak for three days.
Step Two:
In a Boston shaker filled with ice, add 2 oz. house pea and mint vodka with 1 oz. Michelle Brut. Pour into chilled martini glass. Garnish with pea tendrils.
"The drink is subtle and refreshing. You may not recognize the pea flavor right away if you didn't know what was coming," said Dining Room Manager Anthony Boi. "It's a great way to bring the garden into your martini glass, and can be enjoyed before a meal without coating your palette with fruits and sugars."