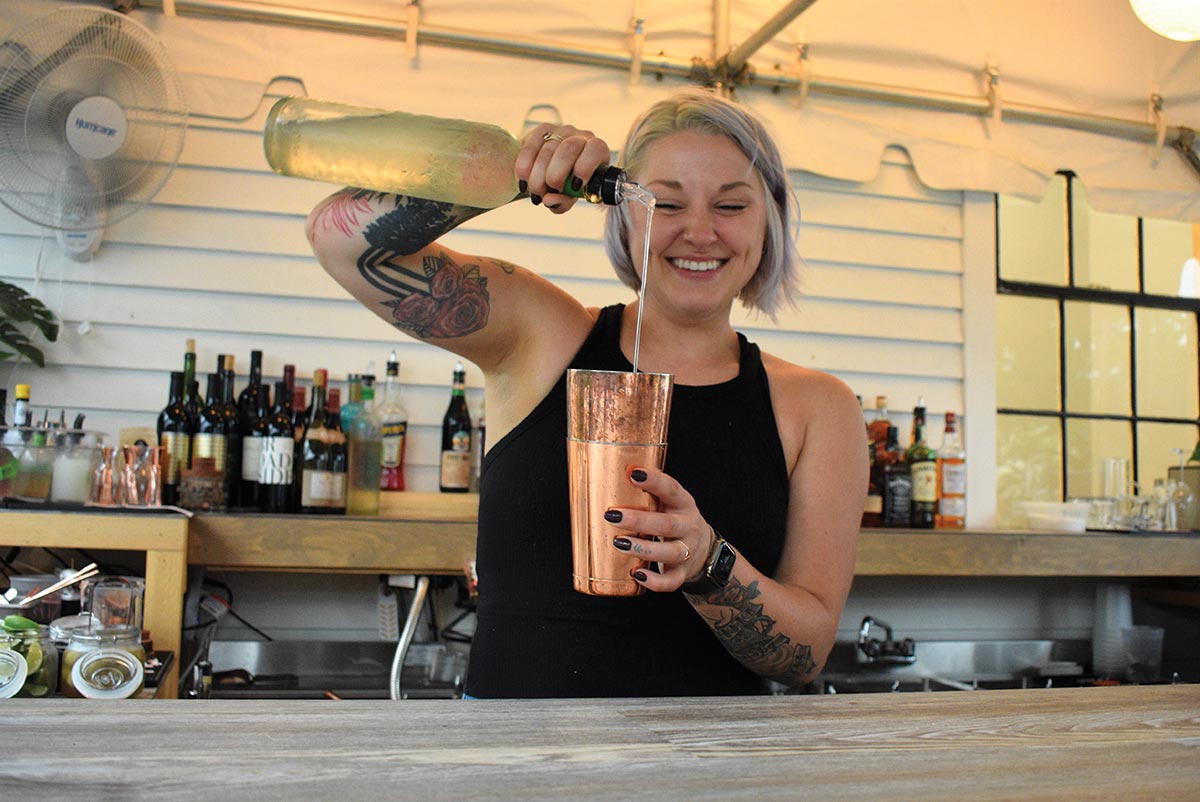 The Charles
161 Main Street
Wethersfield, CT
Located in the restored 1790s E.G. Robbins House in the village of Old Wethersfield, The Charles offers historic ambiance juxtaposed with modern American comfort food. The cozy, family-friendly venue boasts plenty of reasons to visit, whether it's a spot to meet for a drink, dine on the patio or host an event in the venue's private dining room. Led by Executive Chef Tom Kaldy, cuisine at The Charles includes signature dishes and classics with a twist, along with plenty of gluten-free and vegetarian options. The beverage program, run by Bar Manager Chelsea Solkowski and carried out with the help of a multitalented bar team, features craft beer, fine wine, fun cocktails and mocktails with unexpected blends and flavors, house-made syrups and fresh juices.
Bar Manager: Chelsea Solkowski
Cocktail: Kawa(Sake)
Ingredients:
» 1.5 oz. Effen Yuzu Citrus Vodka
» .5 oz. Choya Yuzu Liqueur
» 1 oz. Hakutsuru Sake
» .5 oz. basil simple syrup
» .5 oz. fresh lemon juice
» Garnish: fresh basil sprig
Method: Add the vodka, Choya, sake, simple syrup and lemon juice to a shaker over ice. Shake and pour into a coupe glass. Garnish with a basil sprig.
"Drinks are not just an afterthought at The Charles," Solkowski said. "Every sip you take has been handcrafted and will amplify your experience. These bartenders cut no corners and certainly lack
no creativity."