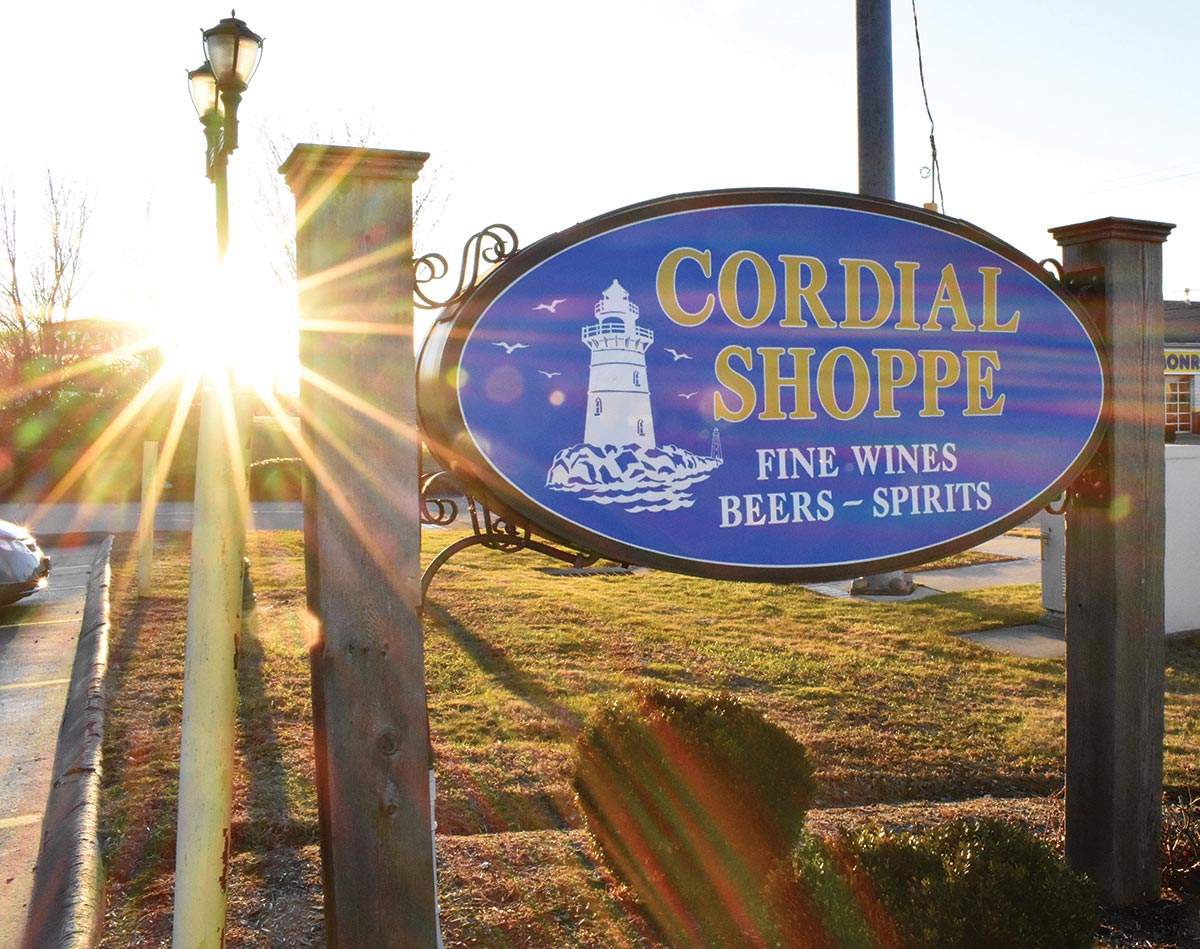 The Cordial Shoppe
950 Boston Post Road
Old Saybrook, CT
Square footage: 8,000
Years in operation: 46, 17 under current ownership
By Sara Capozzi
The Revenikas family had owned Olympic Pizza in South Glastonbury for 28 years when they decided to sell it and move into the beer, wine and spirits business. With no previous industry knowledge, they purchased The Cordial Shoppe on Boston Post Road in 2001.
On a daily basis, several members of the Revenikas family can be found at the store. Whether it's the husband-and-wife team of Nikolaos Revenikas, giving wine recommendations or Christina Revenikas, chatting with customers. Or, perhaps help comes from one of their three daughters, Maria, Angela and Anastasia, all who alternately run the office when they're not on the floor with mom and dad.
"We dove in headfirst," said daughter and co-owner Maria Rolla. "Completely unaware and just learned the business from the ground up … There was a definite learning curve," she said, but 17 years later, The Cordial Shoppe remains a thriving family business.
Rolla said she enjoys the opportunity provided in the package store setting to become more acquainted with customers. "It's just a slower pace, when you compare the two businesses," she said. "You learn things about your customers. Where in the restaurant business it's extremely hectic … here you can actually take the time to talk to someone … actually get to know your customer base, as well as the customers individually."
One of the larger stores in the area, The Cordial Shoppe is known for its selection, which Rolla estimates is made up of at least 2,500 SKUs. Wine in general is the store's top seller across the board, with customers' tastes changing with the seasons, according to Nikolaos Revenikas, with reds taking precedence in the colder months and whites selling more in the summer.
The team recently expanded its inventory of Greek wines, now carrying approximately 25 SKUs, one of the largest selections in the area, Revenikas said. To introduce customers to the new wines, which include Lantides Estate Nemea, Porto Carras Magnus Baccata and Muses Estate Mouhtaro, the store has featured them for specific tastings every other week.
"I think over time we will become known for [our selection of Greek wines]," Rolla said.
Popular spirits at The Cordial Shoppe include bourbon and whiskey. The store offers an extensive bourbon selection with about 200 SKUs, carrying limited-production offerings including Buffalo Trace Distillery's Eagle Rare, Angel's Envy, Blanton's Bourbon and George T. Stagg.
A definite trend Rolla has noticed at the store is the ever-increasing demand for craft beer. "Especially over the last eight years, it's really picked up momentum," she said. "Because let's face it, things change yearly, what's in, what's not. But craft beer has kind of held its ground with that continued growth."
Rolla said Cordial Shoppe customers tend to fall into two categories: young families who gravitate toward spirits like bourbon and older, established families who purchase mostly wine.
Devices in-store scan product labels, offering shoppers quick access to information about a selected product, including pairing suggestions and recipes. In all, it's the one-on-one customer attention the staff provides on a daily basis that helps make the store unique, they all agree. "The service sets us apart," Rolla said. "Everybody can sell the same bottle. The only thing that's different is how you sell it to someone."