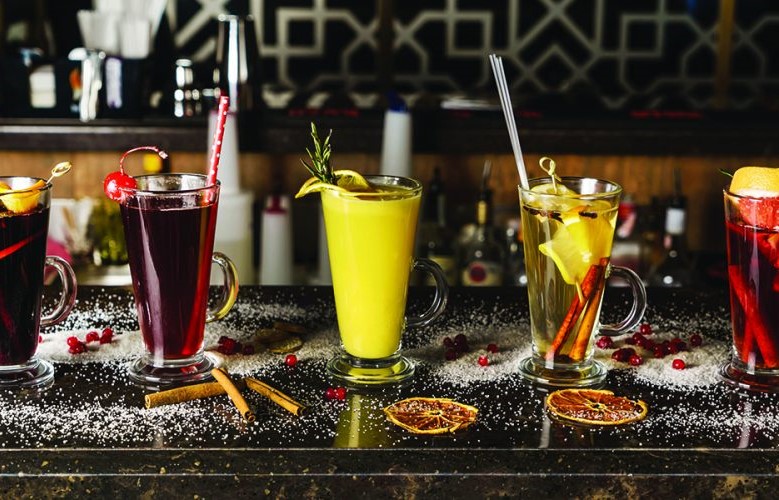 By Len Panaggio
As we enter this month, the holidays are behind us and we are feeling the onset of the winter blues. But perhaps a small reprieve is headed our way? February gives us many reasons to be hopeful!
First, the days are getting appreciably longer, which is a harbinger of things to come. Secondly, and more immediately, as I look at the calendar, there are many events happening to get people out and about to visit a restaurant or a bar.
The first big event: the Super Bowl. As I am writing this, the Patriots are in the playoffs, but by the time you are reading this we will know if they get to the big dance or not. The Super Bowl is a tough night for restaurants, as most people are at house parties, so I always closed for dinner. Sports bars will attract many and it's a bonanza for retailers, so get ready.
As we move through the month, Valentine's Day pops up. Fortunately, this year it is on a Thursday. This will turn a usually slow weeknight into a busy one, albeit mostly deuces. Valentine's Day conjures up visions of red and pink; the demand for red roses peaks for their meaning of passion, love and romance. White is a symbol of purity and innocence, and mixed with red gives us a softer, gentler version of red … pink.
So, why is this meaningful? For the beverage world, featuring drinks with these colors for the weekend would be smart. Rosé wine is still all the rage, so I recommend featuring a glass or bottle, perhaps one you don't normally carry, which would be appropriate. Rosé is not just for summer. I have also noticed that the popularity of still rosé has spilled over to the sparkling rosé category, and many have not jumped on that bandwagon. If you are not on it, you are truly missing out on a category that guests want.
As for spirits, you can improvise on some old classics, like the infamous "Sex and the City" cocktail, the Cosmo. Or, use a liqueur that has been around a while: Pama. Made from pomegranates, it is deep red in color and considered an aphrodisiac; the perfect base for red drinks. You can go online and gather recipes for the use of Pama especially for this day.
Valentine's Day is also synonymous with chocolate, and many microbreweries are featuring chocolate stouts as chocolate is also considered an aphrodisiac. My favorite beers for Valentine's Day are Lindemans Lambics from Belgium. I have been a fan of this brewery for years. Lambic beers, a style that is very unique (and I won't go into it here), but trust me, get one! In their portfolio of flavors, a few in particular come to mind for this event: framboise (raspberry) and strawberry. Both work beautifully with chocolate, and both have the color of love. They are very fruity and acidic at the same time, a truly wonderful beer for the day. I cannot tell a lie, they also have a kreik (cherry) beer which fits right into our next gift, Presidents' Day!
The three-day Presidents' Day weekend leads into school vacations for many, thus the uptick and activity around the state for families. Over the Christmas holiday, I was amazed at restaurants that were understaffed, as if they never experienced the power of two four-day weekends and vacations. Hopefully, all will realize the opportunity of this midwinter break and the potential for real sales at a time when you could use them. So, staff up; it's easier to call them out than to call them in.
As you can see, the month offers many opportunities for unique products, be it beer, wine or spirits. The smart operators will offer these types of products to quench our guests' desires for on-trend and new beverages.
On to March Madness!
Len Panaggio's career in food and wine spans more than three decades as an owner and as a beverage director at some of the top restaurants in Rhode Island. Currently a hospitality consultant, Len is a graduate of the University of Rhode Island and has attended the Culinary Institute of America Master Sommelier program and the Sterling School of Service and Hospitality.