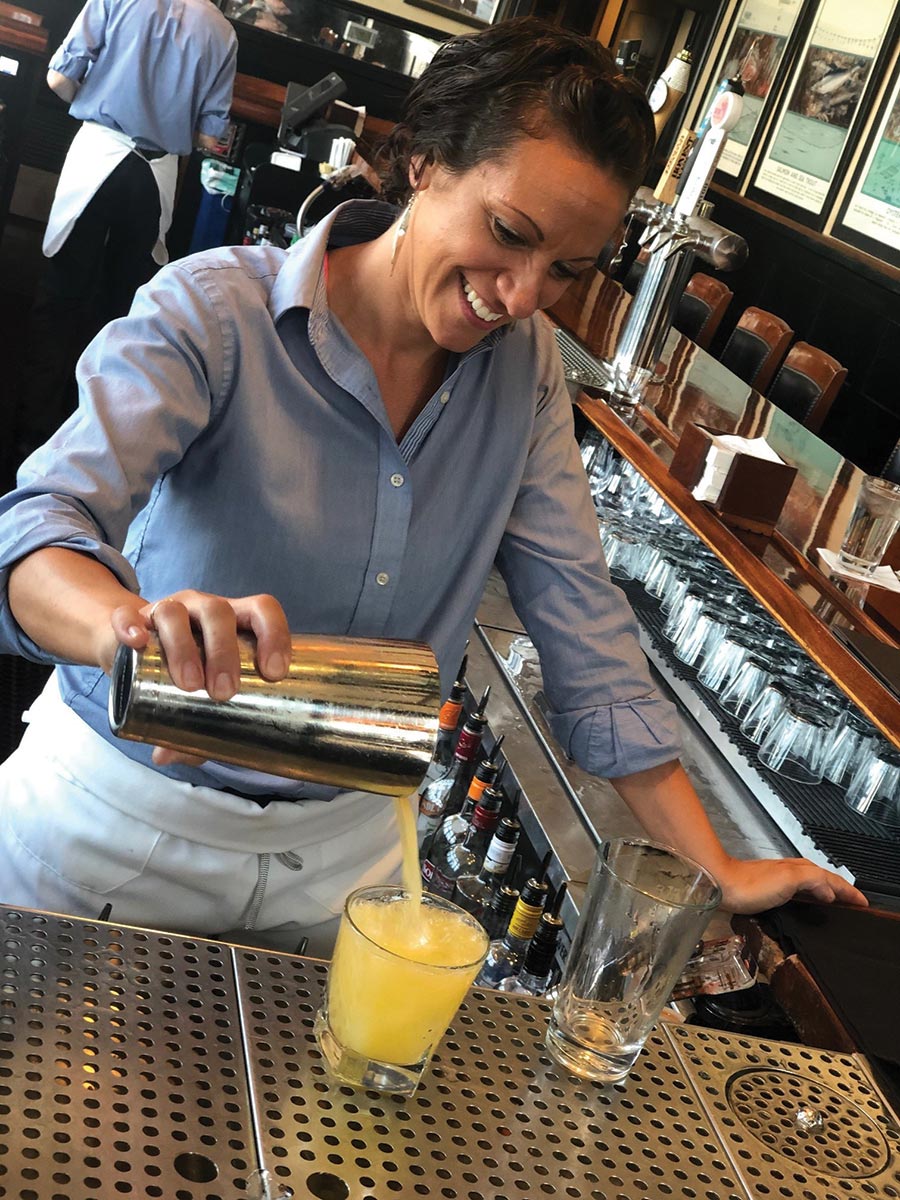 The Mooring Seafood Kitchen & Bar
1 Sayers Wharf
Newport, RI
For the past 35 years, The Mooring Seafood Kitchen & Bar has been a destination for guests seeking a New England seaside dining experience. Located on Newport's historic waterfront, the venue offers its patrons "top-of-the-catch" seafood and refreshing cocktails along with panoramic views of the Newport Harbor. Under the direction of Executive Chef Jennifer Backman, The Mooring uses local, sustainably sourced seafood in its many dishes as well as for selections from its separate gluten-free and vegetarian menus. To drink, The Mooring offers an extensive, award-winning wine list, along with craft beer selections, mocktails and specialty cocktails, such as this seasonal cocktail created by Bartender Rebekah Charron and Bar Manager Christine Kaempffer.
Bartender: Rebekah Charron
Cocktail: Blazing Mango
Recipe By: Rebekah Charron and Christina Kaempffer, Bar Manager
Ingredients:
» 1.5 oz. Lunazul Blanco Tequila
» 1 oz. Mango-chipotle simple syrup
» .5 oz. Triple sec
» 1 oz. House-made sour mix
Method: Fill mixing glass to the top with ice. Add the tequila, triple sec, mango-chipotle simple syrup and sour mix. Shake vigorously and pour into desired glass. Garnish with lime wedge.
"Our Blazing Mango cocktail has been a huge hit with our guests this summer season," Charron said. "It's a thoughtful play on an old favorite, the classic Margarita, with what we feel is the right balance of sweet, tart and a hint of heat. Perfect for a summer day on our outdoor patio."