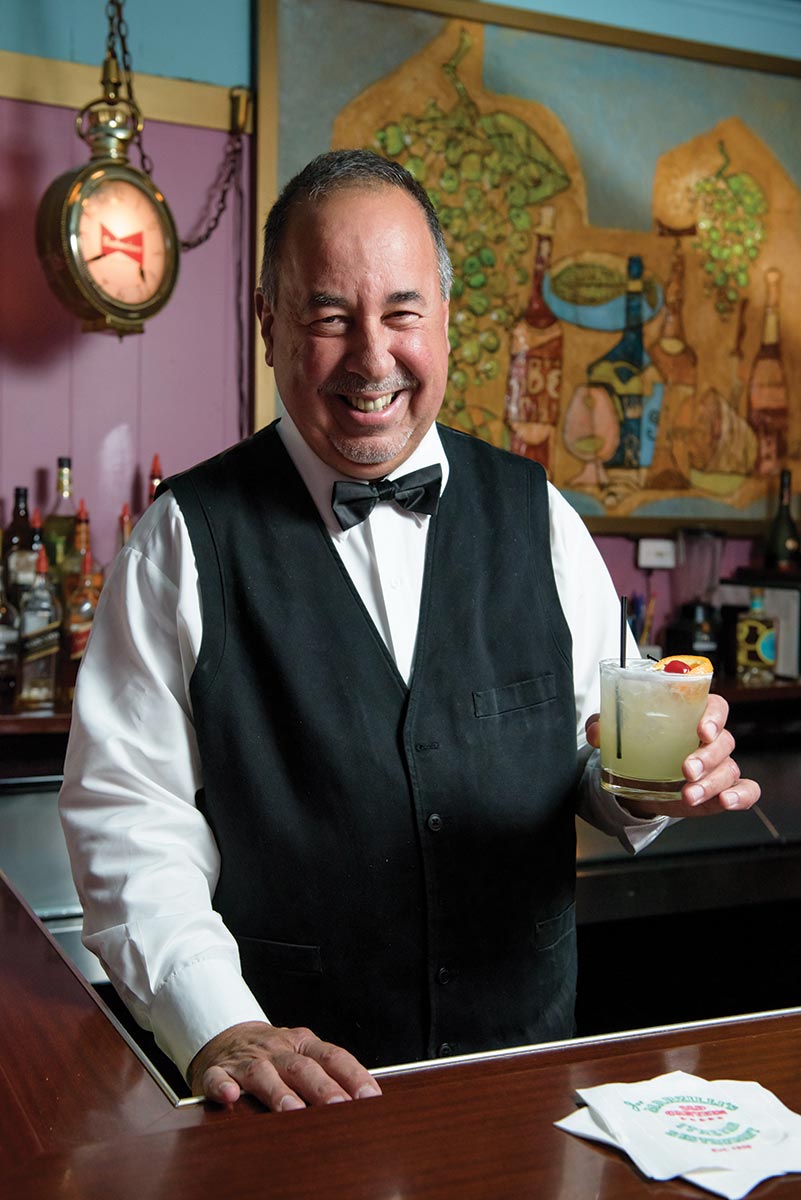 The Old Canteen
120 Atwells Avenue
Providence, RI
The Old Canteen is one of the oldest Italian eateries in Providence's Federal Hill neighborhood. For more than 60 years, the family-owned restaurant has served classic pasta, veal and seafood specialties as well as a full range of Italian wines. Cocktails complement the authentic and enduring allure of its cuisine.
Bar Manager: Jim Arlia
Cocktail: Limoncello Collins
Recipe: Mix equal parts
Malfy Gin
Limoncello
Sour mix
Shake together with a little ice. Top with soda water. Garnish.
"We keep it simple. The limoncello makes it a little sweeter, because in the old days gin was very sweet," says Jim Arlia, Bar Manager, who has spent 33 years behind the bar at the classic venue. "Nowadays, most Collins are very sour; not a big fan of the sour."