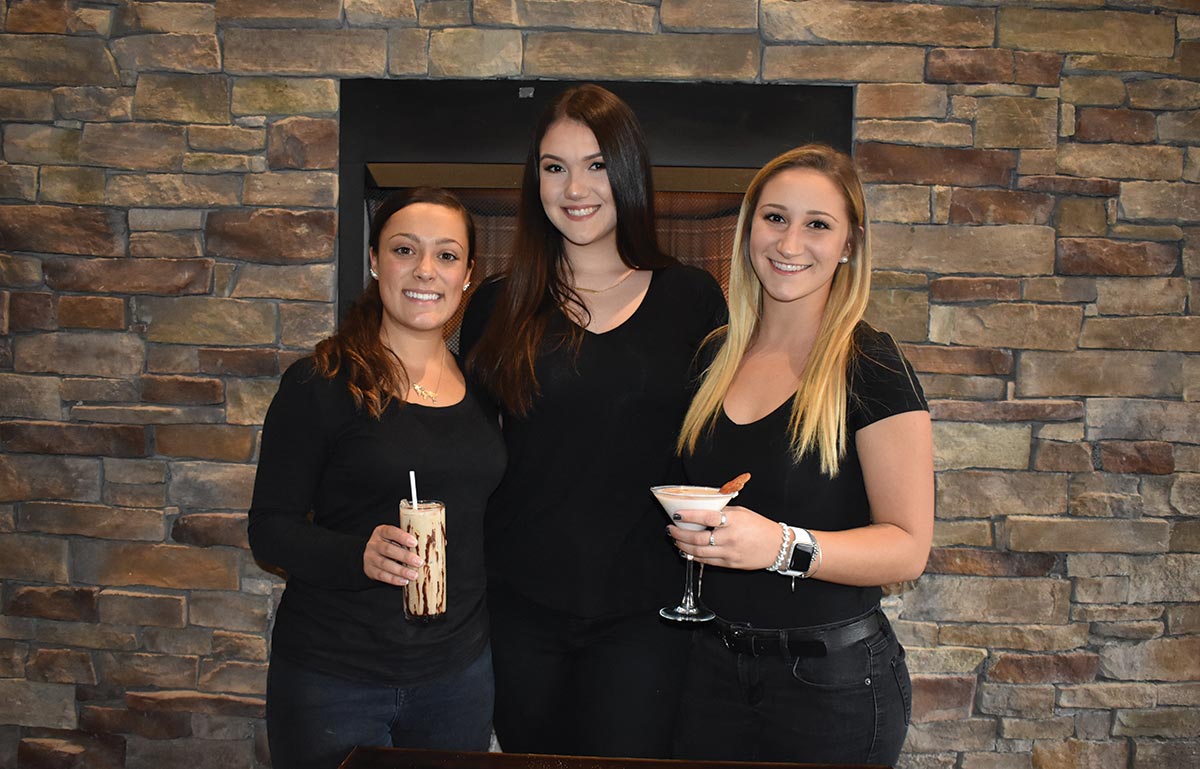 The Sunset Grille
834 Northfield Road
Watertown, CT
Situated above Merriman Pond, The Sunset Grille at Crestbrook Park gives patrons a respite, offering family-friendly lunch and dinner options along with private banquet dining and event catering. The venue's floor-to-ceiling windows and outdoor patio provide natural views all year long. When the dining room is decorated for the holidays and the stone fireplace is lit, it offers a warm "lodge feel," said Manager Mike Romano. Available from the day after Thanksgiving through New Year's Eve, a special holiday menu offers creative cocktails such as the Gingerbread Martini and the Maple Mudslide.
Manager: Mike Romano
Cocktail: Gingerbread Martini
Recipe:
1.5 oz. Stoli Vanilla Vodka
1.5 oz. RumChata
Splash of ginger syrup
.5 oz. cream
Sprinkle of cinnamon
Gingerbread man cookie (optional)
Combine Stoli Vanilla Vodka, RumChata and ginger syrup. Shake. Finish with cream. Sprinkle with cinnamon and garnish with a gingerbread man cookie.
As for the festive garnish with the Gingerbread Martini, "People like getting a little surprise with their drink," said Romano.