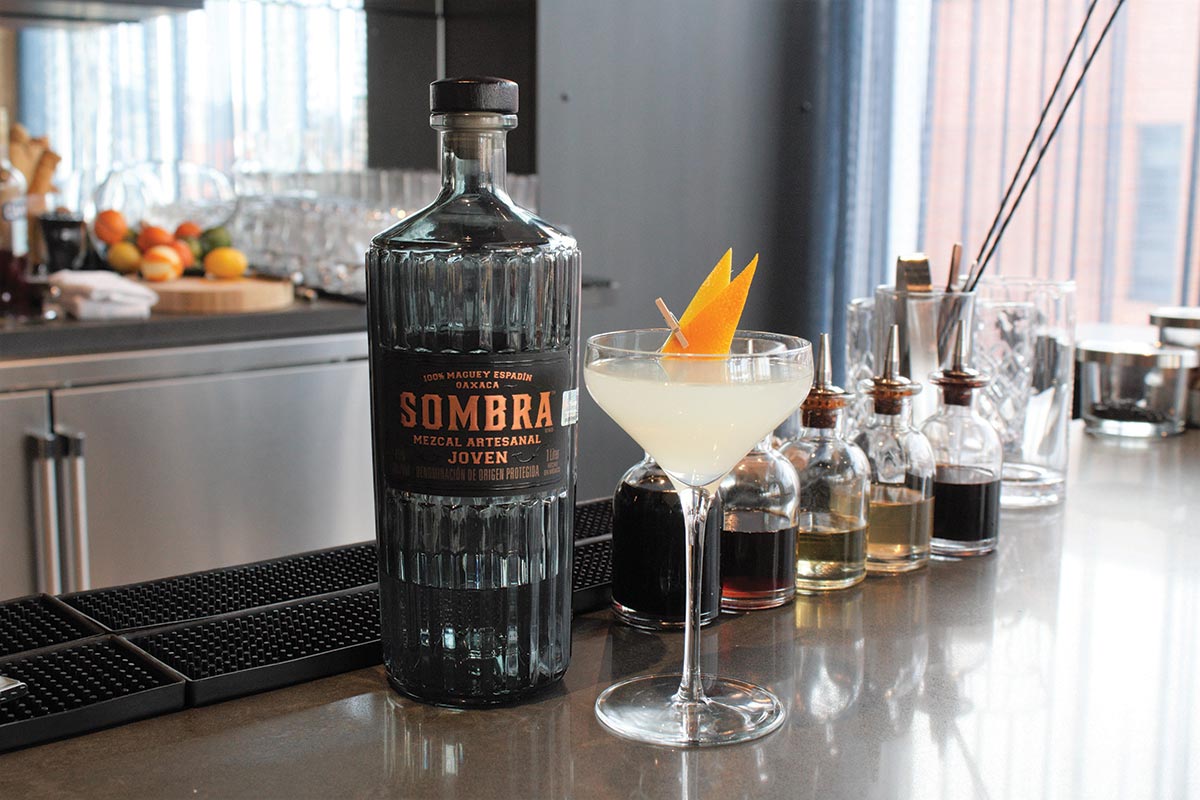 WXYZ Bar and Blu Violet Rooftop
Aloft Providence Downtown
191 Dorrance Street
Providence, RI
Opened in November 2021 in Providence's Jewelry District, the Aloft Providence Downtown Hotel offers an upscale, modern guest experience. The 175-room hotel is managed by Marriott International, with both its lobby bar, WXYZ, and the top-floor rooftop bar-with-a-view, Blu Violet, offering destination showcase stops. Each venue pairs stylish décor with cosmopolitan food and beverage offerings, plus a vibrant atmosphere with outdoor spaces adjacent in both. An array of fine wine and beer, and inventive specialty cocktails, create an urban escape for hotel guests and locals alike. The Road to Matatlàn, whose name is a reference to where Sombra is made in Santiago Matatlàn, Oaxaca, is "a cocktail that bases itself around the wonderful aromas and flavors of Sombra Mezcal, from the very light fruity profile to the smoky nuance associated with the spirit," said Mixologist Justin Silmon, fitting in nicely with both the April issue's agave-spirit theme and trending tastes.
Mixologist: Justin Silmon
Cocktail: Road to Matatlàn
Ingredients:
» 2.5 oz. Sombra Mezcal
» .75 oz. Lime and Orange Oleo Saccharum
» 2 dashes Fee Brothers Lemon Bitters
» 3 dashes Regan's Orange Bitters
» Garnish: Orange and lemon peel
Method: Add all ingredients to a glass with ice. Stir and strain into coupe glass. Garnish with orange and lemon peel.
"The cocktail is matched with flavors that accentuate it in the oleo saccharum made from lime and orange peels to the lemon and orange bitters that lengthen it into a citrusy finish, and a nice sense of smokiness to round it out," Silmon said. "All in all, it is a simple and very accessible cocktail for new mezcal imbibers that will just as easily please mezcal veterans with its light and crushable nature."