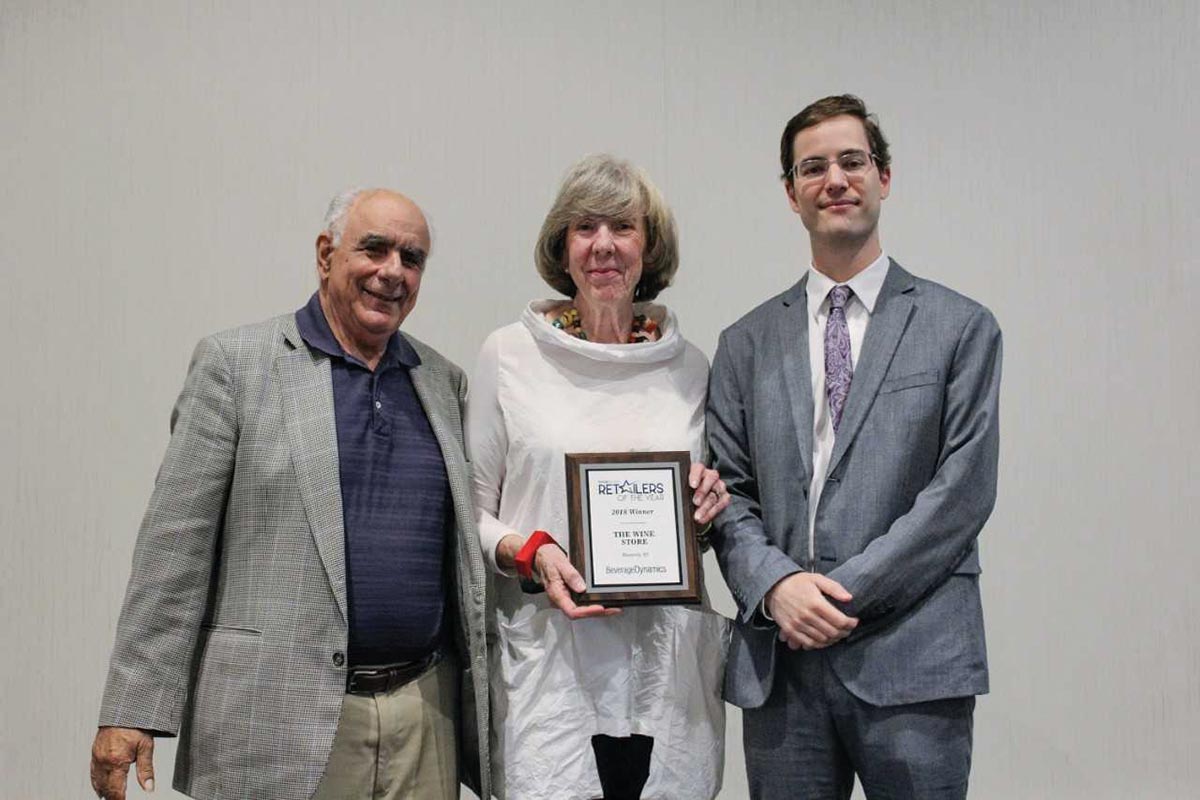 The Wine Store in Westerly, Rhode Island, was selected as a 2018 Retailer of the Year by Beverage Dynamics magazine, the second consecutive year that The Wine Store received the recognition. The Wine Store Owners Frank and Donna Celico accepted the award in Denver, Colorado, during the magazine's annual Beverage Alcohol Retailers Conference in June. The Wine Store has been serving the Westerly area since 1985.
"Donna and I were thrilled to be selected as a Retailer of the Year last year, but winning this award two years in a row truly makes the dedication and hometown pride we put into our business worth the time and effort," said Frank Celico. "For us, it's about more than building a successful small business and providing our customers with a premier selection of liquor, beer and wine, although we are very proud of that success. It's also about being an active part of our community, working with local organizations that make the Westerly area a great place to live. We look forward to many more years of being part of the Westerly business community."
The Wine Store was a featured Retail Review in The Beverage Journal in July of 2016. The story can be viewed online.