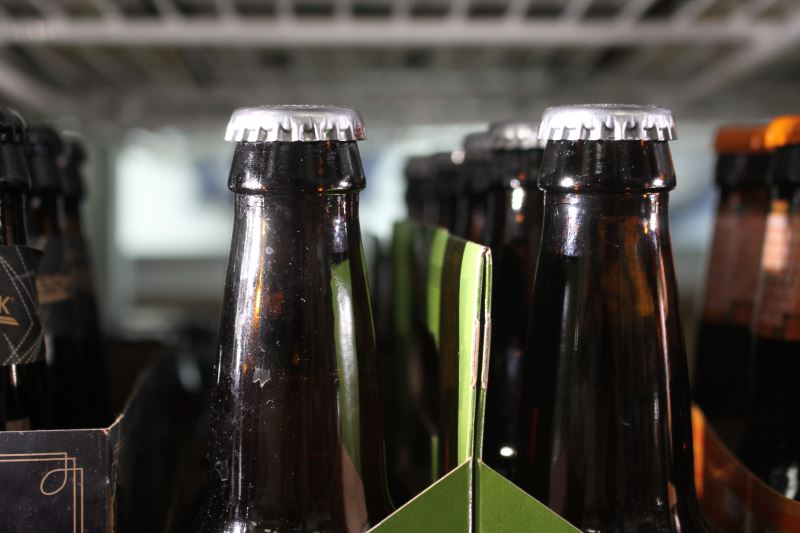 By Jack Kenny
A year ago, I wrote about the beginning of a softening in the U.S. beer industry. There was growth, yes, but it was slower than it had been. The recent past, of course, was a happy circus that saw the number of American breweries rise above 5,000, a historical record. That peaked in 2016. The industry today, in particular the commercial lager segment, feels the change continue. Some quarters are okay, others are not.
The entire beverage alcohol industry is feeling a pinch, observers say, and beer seems to be bearing most of it. The finger of attribution points to changing behaviors among various younger generations. This time it's not just the Millennials getting the blame. Mark Fritz, writing in Benzinga, said it well:
"Generation Z is growing up with an aversion to alcohol, in part because its members don't want to look wasted when they take selfies with their fancy smartphones. Millennials? They're starting families, furthering careers and acting more responsibly, which makes their trademark binge drinking less desirable.
"Then there's Generation X, the supposedly nihilistic blank generation. They'll take on the drinking habits of their parents, the Baby Boomers, as they age. And those Boomers? They're declining in numbers because, well, they're old."
A new report by Berenberg notes that though the U.S. alcoholic beverage business is relatively strong, it has peaked and most likely will remain flat over the next decade. Author and analyst Javier Lastra predicts that consumption per capita will drop 0.4% a year through 2027.
In addition to the impact by generational groups, the decline could be influenced by demographic shifts and by maturity of the female alcohol market. Millennial females drank about 40% more than their Gen X counterparts, but most are aging out of the youthful vigor stage.
The beer market will take the brunt of the decline, the report notes. Total beer volume could drop 0.4% annually through 2030. For some of the larger brewers, the impact is not new.
Twelve months ago, Boston Beer reported substantial declines in sales for its Angry Orchard Crisp Apple Cider and seasonal beers, and an 8.8% drop-off of flagship Samuel Adams Boston Lager. In October of this year, the company reported a 3% decline in net revenue and a 3.5% percent decrease in depletions in the third quarter against Q3 2016. Boston Beer is considered to be the nation's largest craft brewer.
Founder Jim Koch said, "We remain challenged by the general softening of the craft beer and cider categories and a competitive retail environment with a lot of options for our drinkers."
For smaller brewers, the economic climate varies. Some are doing so well that every drop of liquid they produce disappears each week. Others, particularly those in saturated markets, are feeling the effects of changing consumer tastes.
A few eyebrows went up recently when organizers of the Oregon Brewers Festival, one of the oldest and most well attended in the nation, reported an 18% decline in economic impact this year. This marks the third consecutive year of decline. Attendance was off 15 percent. Out-of-town visitors now account for half of all attendees (marking a drop in local interest), yet spending on lodging decreased 38%.
Big beer is facing strong challenges. AB Inbev, the global market share leader, is enjoying economic health elsewhere in the world, but the U.S. market is proving difficult. The Budweiser brand has been on a steady decline for several years as its core market ages. Bud Light, the world's favorite, is stronger but also under pressure. On the positive side, Michelob Ultra is enjoying recent growth, and Stella Artois and several of the company's acquired craft beers are strong.
During the first half of 2017, the company's U.S. sales to retailers dropped 3%. Worldwide revenue in that period was up 4.4%, but was down 1.3% in this country. In July, AB Inbev CEO Carlos Brito said, "We are not pleased with our market share performance, and we will continue to work to balance the share and profitability equation while fine tuning our regional pack-price strategy and leveraging our strong wholesaler system."
The U.S. beer industry and the investment community will be paying close attention to Brito's observations in January. They also will be watching the craft beer business, anticipating uncomfortable adjustments. It's nearly certain that the word growth will not be in the headlines over the short term.
Jack Kenny has been writing The Beer Column for The Connecticut Beverage Journal since 1995. Write to him: thebeercolumn@gmail.com